What Paul McCartney Regretted Most About John Lennon's Death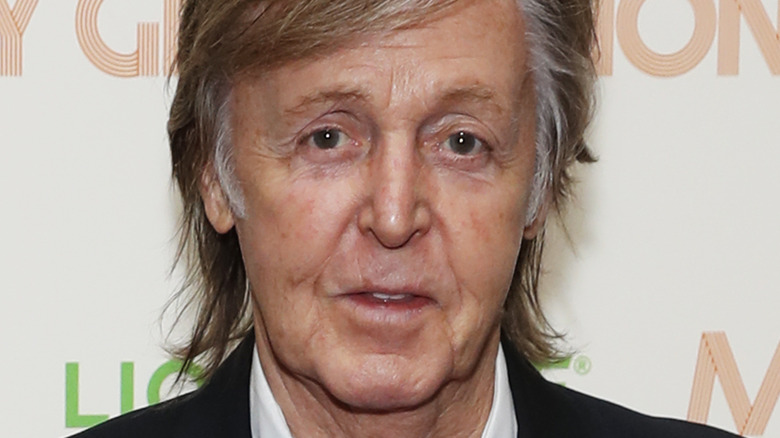 David M. Benett/Getty Images
The world's most famous composer is, arguably, not a person, but the duo of John Lennon and Paul McCartney. The Lennon-McCartney songwriting credit line spans about 180 songs, per Express, most of which for The Beatles, also known as the best-selling act in music history, according to Business Insider. This level of success has forever cemented Lennon, McCartney, George Harrison, and Ringo Starr as icons, but it also caused a significant rift between the famous bandmates and friends.
The Beatles disbanded in 1970 after nearly a decade together; a highly publicized breakup that dragged for four years amid legal disputes and that prompted fans everywhere to search for a responsible party. Between McCartney's announcement via a press release that he was leaving the band in April 1970 and Lennon's assassination on December 8, 1980, the two music legends experienced a series of ups and downs. 
Some of the ex-Beatles collaborated throughout the 1970s, but they never involved Lennon and McCartney together, showing that the feud between the frontmen was unrelenting, The Independent noted. McCartney even took a dig at Lennon in his 1971 "Too Many People," shade which he confirmed to Playboy in 1984. "In one song, I wrote, 'Too many people preaching practices,' I think is the line. I mean, that was a little dig at John and Yoko," McCartney said. However, the chemistry between them was strong, and the power duo eventually reconciled. Still, McCartney's reaction to his old friend's death turned heads. Here's why.
Paul McCartney regretted his curt public statement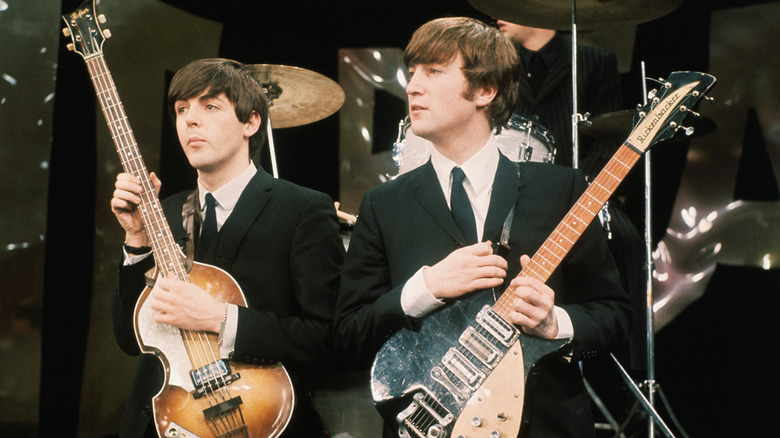 Bettmann/Getty Images
Paul McCartney and John Lennon made amends after the legal dissolution of The Beatles was finalized in 1974, but their relationship never reached its previous closeness. Lennon and McCartney met for the last time in April 1976, more than four years before Lennon's murder. In a 1980 interview with Playboy, Lennon described how McCartney kept showing up at his door at the Dakota in New York City, but "I said to him, 'Please call before you come over ... He was upset by that, but I didn't mean it badly. I just meant that I was taking care of a baby all day and some guy turns up at the door." 
The two friends maintained contact till the end, according to Beatles Bible. But McCartney drew criticism for telling a reporter that Lennon's death "is a drag, isn't it," which he later attributed to shock. "I'm not very good at public grief," he said on Good Morning America in 1985. He added he was actually "shattered."
According to Express, journalist Andy Peebles also said McCartney was devastated at the time. "He needed me to reassure him that John still loved him, despite all the post-Beatles fallings-out. 'John talked about you in the interview,' I told Paul. 'He was sarcastic, funny and irreverent but there was no doubting his fondness for you.' We both became very emotional. I knew Paul well enough ... I felt awful for making him cry."