Inside Sarah Shahi And Adam Demos' Relationship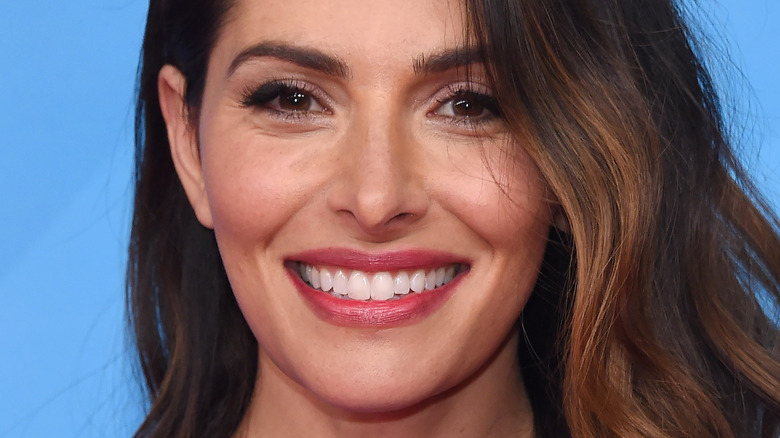 Shutterstock
If you enjoy shows like "Too Hot to Handle" on Netflix, you should definitely stream the sexy drama "Sex/Life."
Per Netflix, the show is about Billie, a married woman with children just going through life when her ex-boyfriend (played by Adam Demos) comes back into her world. The show also draws from BB Easton's novel, "44 Chapters About 4 Men," according to People. "Sex/Life" is burning up on the streaming platform due to plenty of steamy scenes where Billie reminisces about the life she had with her ex, per Refinery 29.
Sarah Shahi, who portrays Billie, opened up to the outlet on what it was like to literally expose yourself on TV. "I had so many nude scenes in succession that by the end, I was just like, 'Well, a body's a body,'" she said. "But the intimacy part of it — that was always nerve-wracking for me."
But did you know Shahi and Demos are dating in real life? Keep reading for more details on their relationship.
Sarah Shahi and Adam Demos instantly hit it off on set
Sarah Shahi, who is American, was immediately attracted to her Australian "Sex/Life" co-star Adam Demos and told People, "I said, 'Well, that's a tall drink of water.' When I first met Adam, I was really blown away with him."
"We met in the makeup trailer and we just got on instantly," she continued. "We had the exact same taste in music. We had the same taste in whiskey and tequilas and I was really blown away by him just as a person and all I knew was that I wanted more." Shahi called it a "privilege" to star alongside Demos on the Netflix show, saying, "You're only as good as your scene partner. He's amazing in the show."
The two certainly don't keep their love under wraps, and frequently share Instagram photos with one another, along with super sweet comments. "I'm a sap for those greens and you," Shahi wrote on Demos' post of the two of them walking near Georgia trees. When Shahi posted her Vogue Australia cover, Demos gushed, "Angel," with a heart emoji. 
In an Instagram post in celebration of Demos' birthday, Shahi shared: "Not exactly sure how two people on opposite sides of the world could have more in common, were meant to meet, were meant to be together. But I do know I met my soulmate. I do know I found my forever," she wrote.