You've Misunderstood The Lyrics To YMCA By The Village People This Whole Time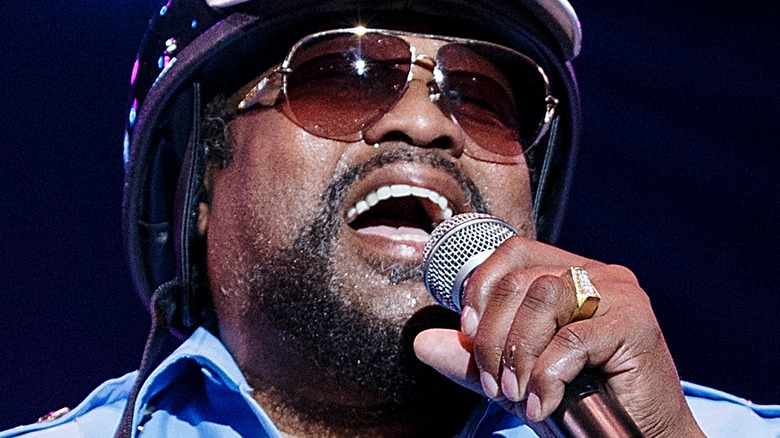 Andrew Chin/Getty Images
If you've been to a pizza party, wedding, or any other celebration, there's a good chance you've danced along to "Y.M.C.A.," the Village People's 1978 hit.
The song is so iconic that it was inducted into the Library of Congress in March 2020, according to the San Diego Union Tribune. Lead singer Victor Willis couldn't believe the song received such an honor, as he said in a statement: "I had no idea when we wrote 'Y.M.C.A.' that it would become one of the most iconic songs in the world, and a fixture at almost every wedding, birthday party, bar mitzvah and sporting event."
As for the origin of the hit, Willis said Village People co-founder Jacques Morali asked him what a Y.M.C.A. was since he was from France. Willis responded with: "It was an acronym for Young Men's Christian Association. And I told him that when I was a teenager, growing up in an urban area of San Francisco, my friends and I would go to the Y and play basketball, work out then, take a shower, have something to eat and then come home." 
"Y.M.C.A." has been a staple in the LGBTQ+ community for years, and one member of the Village People even claimed it "certainly has a gay origin." But the frontman explained the real meaning behind the song.
The Village People frontman reveals the truth about 'Y.M.C.A.'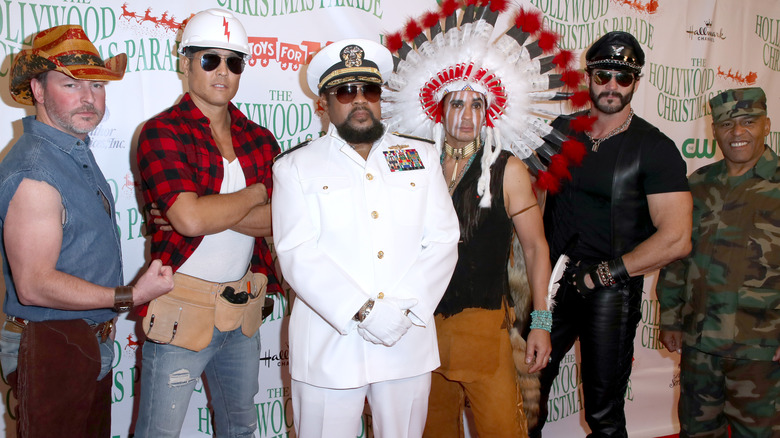 David Livingston/Getty Images
As Village People member David Hodo once told SPIN, "'Y.M.C.A.' certainly has a gay origin. That's what Jacques [Morali] was thinking when he wrote it, because our first album [1977's 'Village People'] was possibly the gayest album ever. I mean, look at us. We were a gay group. So was the song written to celebrate gay men at the YMCA? Yes. Absolutely. And gay people love it."
However, producer Horace Ott seemed to have a different opinion. "Was it a gay song? I don't know. It certainly appealed to a lot of people who embraced that lifestyle."
Lead singer Victor Willis, who wrote the song with Morali, said his inspiration behind the "Y.M.C.A." did not come from the LGBTQ+ community, according to a July 2017 interview with News Corp Australia. "It was not written to be a gay song because of the simple fact I'm not gay," he said, explaining that the lyrics came from his memories of the Y as a kid. "I wrote it about hanging out in urban neighborhoods in my youth. 'You can hang out with all the boys' was a term about me and my friends playing basketball at the Y." He added: "But I wanted to write a song that could fit anyone's lifestyle. I'm happy the gay community adopted it as their anthem, I have no qualms with that."