How Rose Hanbury's Grandmother Was Connected To Queen Elizabeth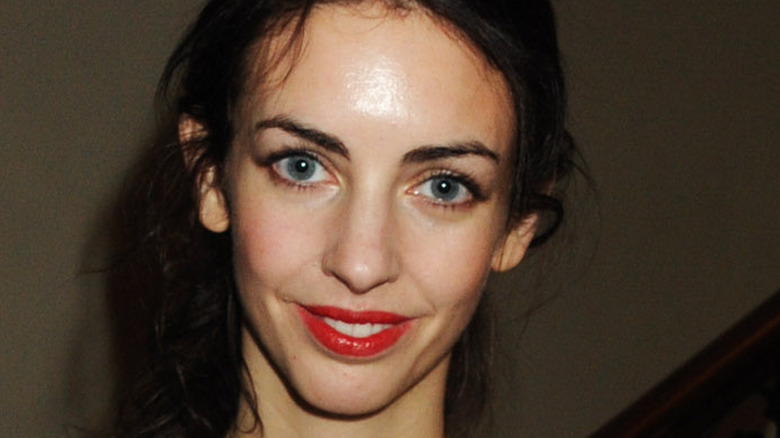 Dave M. Benett/Getty Images
David George Philip Cholmondeley is the 7th Marquess of Cholmondeley, who also serves as the Lord Great Chamberlain of the United Kingdom. He married Sarah Rose Hanbury, who is best known by her middle name Rose, back in 2009 — and that would normally be enough to keep the British royal watchers talking. But Rose found herself in the middle of a cheating scandal back in 2019 that landed her on the front page of the worldwide tabloids and made her a household name. 
Reportedly, shortly before Kate Middleton, the Duchess of Cambridge, gave birth to Prince Louis, Prince William had an affair with Rose, according to Marie Claire, who considers both William and Kate her friends. And according to royal biographer Andrew Morton, "William is a ladies' man," per Express, so Kate just put up with it (though she, according to Us Weekly, also reportedly pulled away from Rose after the scandal surfaced).
Prior to the scandal, though, Rose was actually quite tied to the British royal family. Read on to find out how.
Rose Hanbury's grandmother was Queen Elizabeth's bridesmaid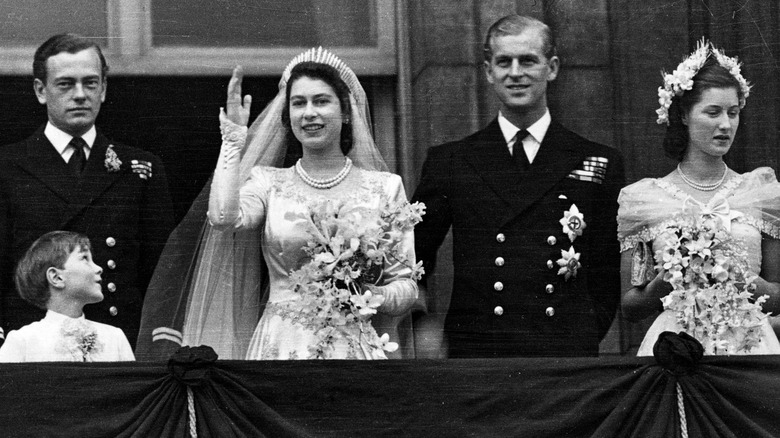 Central Press/Getty Images
Long before Prince William was even a gleam in his mother's eye, Rose Hanbury's grandmother Lady Elizabeth Longman was a bridesmaid in Queen Elizabeth II's wedding to Prince Philip back in November 1947. In fact, Lady Elizabeth Longman and Queen Elizabeth II were so close that her passing in December 2016 merited the queen and the late Duke putting in a rare private appearance at her funeral. 
At the time, too, People reported that Lady Elizabeth Longman's granddaughter was "a friend of Prince William and Kate Middleton," and said that she lived at Houghton Hall, which is near the Cambridge's country home in Anmer Hall. Rose frequently shares photos of Houghton Hall on the official Instagram page of the estate, though she doesn't often appear in any of the photos herself.
It also bears stating that both Rose and Kate have denied rumors of an affair between Prince William and Rose, according to Marie Claire, and have since moved on from the drama.