Why Prince William And Kate Middleton See No Point In Talking To Prince Harry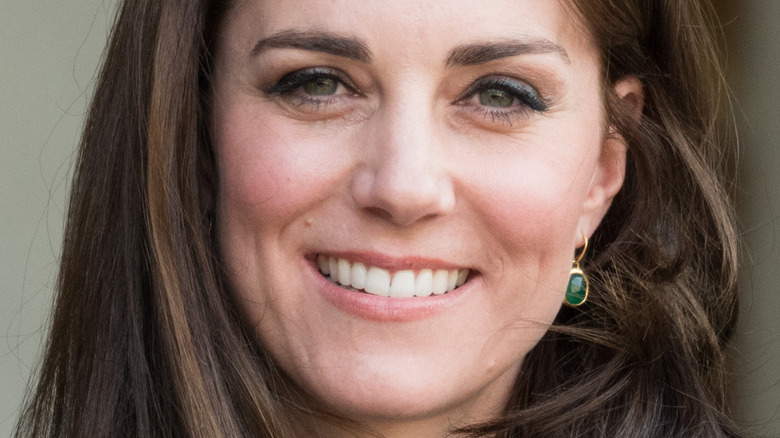 Shutterstock
It's certainly been no secret that tensions are high between the royal family and Prince Harry. It's been widely reported that Prince Charles' youngest son hasn't seen eye to eye with his nearest and dearest in a while, and his and wife Meghan Markle's bombshell interview with Oprah Winfrey pretty much cemented that.
Things don't seem to have gotten too much better between the royals since then, either. It's been claimed Harry and Meghan's repeated speaking out has only made things worse between Harry and his family, with Winfrey's close friend Gayle King claiming Harry had spoken to William and Charles following the March interview.
However, it doesn't sound like the conversations went too well. "The word I was given was that those conversations were not productive. But they are glad that they have at least started a conversation," King said on "CBS This Morning" in March. "I think what is still upsetting to them is the palace keeps saying they want to work it out privately, but yet they believe these false stories are coming out that are very disparaging against Meghan, still."
As for where the once very close-knit group stand today, well it sounds like William and Kate aren't too interested in speaking to Harry. Read on for the latest in the ongoing royal family drama.
Prince William and Kate Middleton reportedly think any conversations with Prince Harry could be 'leaked out'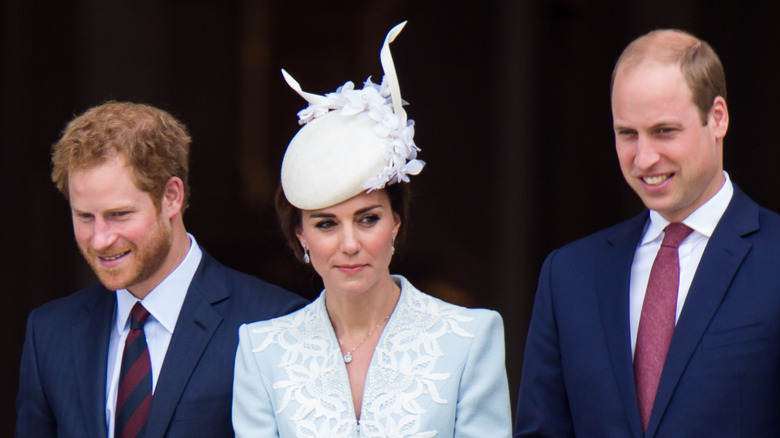 Shutterstock
While there were hopes tensions in the royal family would ease when Prince Harry returned to the U.K. in April to attend his grandfather, Prince Philip's funeral, it sounds like things didn't go too well. Though Harry was spotted chatting to Prince William and Kate Middleton, it's since been claimed things weren't as cordial as they seemed.
Robert Lacey, a historical consultant for "The Crown," claimed in an updated version of his book, "Battle of Brothers," that William and Kate supposedly "told friends that they could see no point in talking to Harry" (via The Times). As for why? They reportedly feel "any discussion of substance would go straight back to Meghan to be leaked out via Oprah [Winfrey] or some other tentacle of the Sussex network." Those fears reportedly stemmed from Gayle King making it public that the family had spoken in the wake of their Oprah Winfrey sit-down. 
Royal commentator Phil Dampier told The Sun in April that both William and Prince Charles supposedly had "big fears" their chats with Harry would be "immediately leaked" to the press. "They will be worried that if they get into any great detail, the next thing they know it will be out in the public domain, which makes it extremely difficult to heal the wounds long-term," he claimed.
It sounds like there's still a way to go for Harry to mend things with his family.