The Real Reason No Doubt Nearly Broke Up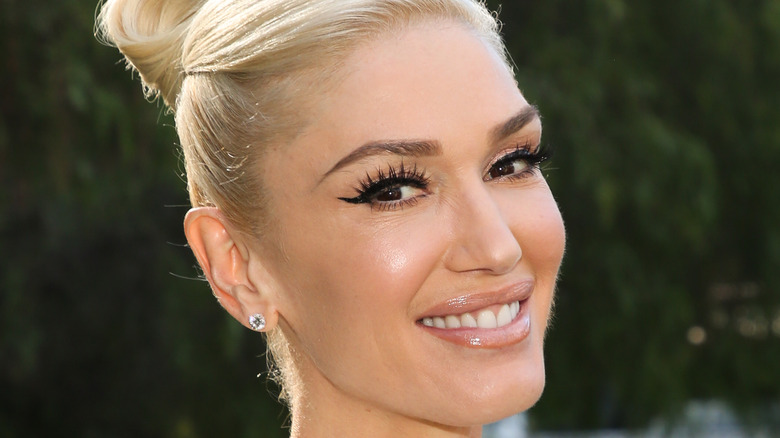 Paul Archuleta/Getty Images
Gwen Stefani may have risen to fame as the lead singer of successful punk/ska band No Doubt, but today we know her as a true millennial woman: she's a mother, a judge on "The Voice," the founder of a successful clothing line called L.A.M.B, and fiancee to country star Blake Shelton. (Seems like she really can have it all!) Per Huffington Post, the Orange County girl first began providing lead vocals for No Doubt in 1989, after the group formed in 1986. No Doubt exploded onto airwaves in the '90s, hitting it big with 1995's "Tragic Kingdom" and 2000's "Return of Saturn," before various group members opted to pursue solo work.
In 2012, Stefani, Tony Kanal, Adrian Young, and Tom Dumont reunited to release "Push and Shove," which Stefani described to POP Magazine as "a struggle" (per Beacon Street online). "I had been trying to do the No Doubt record and to be a parent in the way that I needed to be at that point when things you know, you go through different phases," the "Hollaback" singer explained. "At that particular time, it was tough for me as [ex-husband] Gavin was on tour. I really needed to focus on my kids. It was just a lot!" Though 2012 was the last time the band released an album, No Doubt are still "together" — even though it looked like that wouldn't be the case for a while! Here's why the group once nearly broke up.
Gwen Stefani was heartbroken by her first love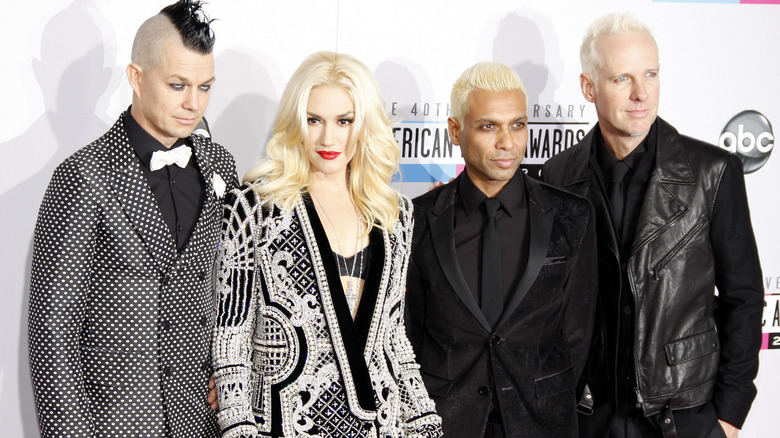 Shutterstock
It's natural that people who spend time together often connect romantically, and such was the case for No Doubt's lead singer Gwen Stefani and bassist Tony Kanal. As Stefani revealed on The Howard Stern Show in 2016, Kanal was her first great love. "I was in love and obsessed with Tony Kanal, and he knows that," she said. "As soon as he opened the car door I was like, 'I love him. I don't know why.'" When the couple split in 1994, Stefani was shattered — and given the depth of her heartbreak, she wasn't sure the band would survive (via Huffington Post).
"We were on tour for 'Tragic Kingdom' for 28 months," Kanal told The Guardian (per Huffington Post). "We were going through the breakup, and in every interview, we were talking about it so we were opening this wound on an hourly basis. It was so brutal but I don't know how we made it through." Out of that dark time however, came creative inspiration. No Doubt released their breakup song "Don't Speak," which remains one of their biggest hits to date, and the split helped Stefani better channel her emotions. "Before, I was really passive, all I cared about was being in love with my boyfriend," she told The Guardian (via Huffington Post). "But after the breakup, I just started writing all these songs and suddenly I was like, 'Oh I think I'm really good at this!'"