What Really Happened Between K Michelle And Idris Elba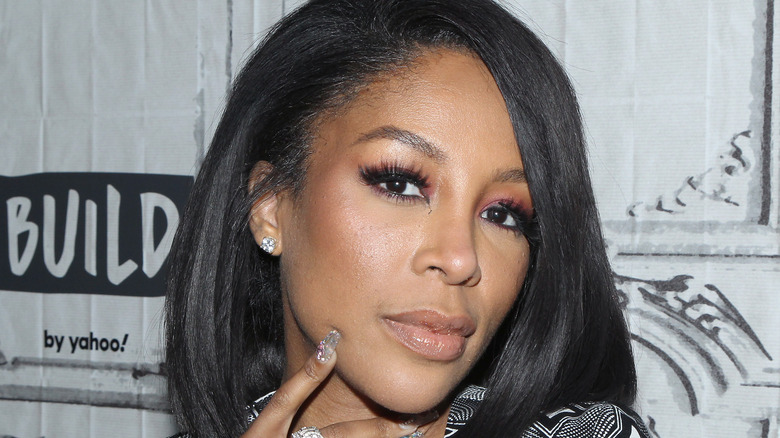 Jim Spellman/Getty Images
On "Love & Hip Hop," K Michelle showcased her rise in the music industry, as well as her friendships (and arguments) with Mimi Faust, Karlie Redd, Joseline, and more. Being on "LHH," eventually led her to getting her own VH1 reality show, "K Michelle: My Life."
On the show, the R&B singer gave fans a closer look at her romantic relationships, including with basketball player Bobby Maze and a mysterious "Dr. Bae." In one episode, for example, K Michelle painfully reveals why she decided to have an abortion while being pregnant with Bobby's child. "Bobby tells me he has only one child ... I later find out there's four f*****g babies. Four baby mamas," K Michelle said (via Hello Beautiful). "What man can deny their own kids? If you can do that to your own children what the f*** will you do to me?"
Despite her somewhat public relationships on the show, there is one surprising fling many still don't know about — Idris Elba. Thankfully, however, K Michelle hasn't shied away from spilling all the tea. Find out more about K Michelle's relationship with Elba below.
Idris Elba told K Michelle he 'could never be committed to one woman'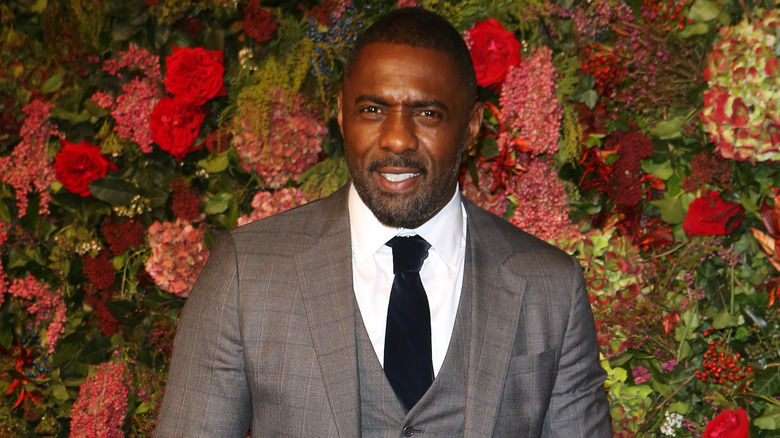 David M. Benett/Getty Images
As it turns out, the unlikely pair met in 2013 and dated for about eight months. Though Elba has always refused to address the relationship publicly, K Michelle has been very vocal about it (and wrote multiple songs about Elba, including "Maybe I Should Call").
In an interview with "Hollywood Unlocked" in 2018, K Michelle explained how they met. After walking off stage at the 2013 Soul Train Awards, Elba approached the curvaceous singer. "I hear this accent say, 'K. Michelle, you're beautiful,'" she recalled. Despite Elba's good looks, K Michelle (hilariously) turned him down. "I told him to his face, 'Your jeans [are] too tight and your accent funny.'" However, her bodyguard ended up giving him her contacts. "I didn't give [Elba] my number, my bodyguard did. He texted me and said 'I'm going to this party,' and I said 'I'm going too.'" And, as they say, the rest is history.
K Michelle explained that Elba once told her that he "would never be committed to one woman." Things apparently changed, as the actor is happily married to Sabrina Dhowre. "She had something that I didn't have," K Michelle admitted. "Men are different with different women," she continued. "That wasn't supposed to be my man." She also revealed that he was a total gentleman ... who boasted about his bedroom skills. "Amazing h***," she told host Jason Lee. "Oh, Jason, it was good!" So, there's that!