How Much Is Allen Weisselberg Worth?
If the name Allen Weisselberg sounds familiar, it's probably because you may have heard it in association with former President Donald Trump, and with the alleged tax-related crime that he's purportedly involved in (per The Wall Street Journal).
Weisselberg is an American businessman and has been Trump's close associate, serving as the Chief Financial Officer (CFO) of his organization for decades. Both the long-time company chief and the Trump Organization as a whole are set to be charged — a first after three years of investigation — for avoiding tax payments "on perks such as cars, apartments, private tuition," and more, according to The Wall Street Journal.
Weisselberg's alleged involvement in the tax evasion scheme highlights the wealth that he may have concentrated during his career as the CFO of the Trump Organization. And this could mean that Weisselberg's net worth would also be significantly high, considering he's known to have received a sizable salary and several perks for his role in the company (via Bloomberg). So what exactly is his net worth? Let's find out more.
Allen Weisselberg is worth a significant amount of money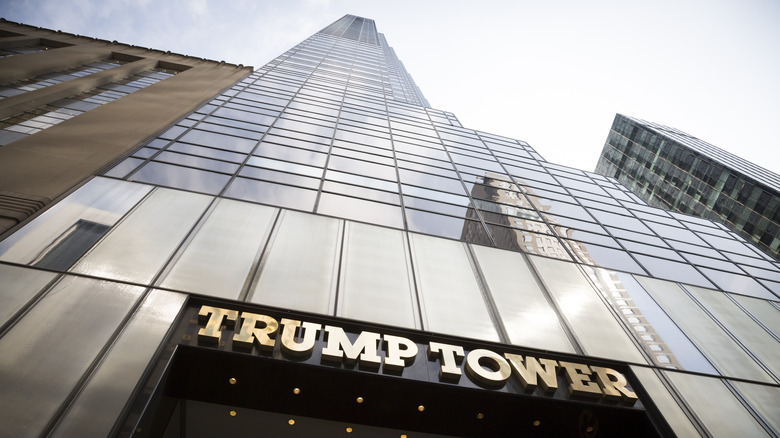 Shutterstock
Starting his career as an accountant for real estate magnet Fred Trump (Donald's father), via The New York Times, Allen Weisselberg was quickly noticed and was named as the CFO and Vice President of Trump Hotels & Casino Resorts in 2000, per The Sun. There was no looking back, and he became a long-term associate of the Trump businesses. He also managed to amass a large fortune serving as the CFO of the Trump Organization and other past positions within the company. According to Celebpie, Weisselberg's net worth stands at over $1 billion.
Weisselberg's net worth is justified by his high-profile roles in the Trump Organization and his investment in property. The CFO is known to have purchased different properties in the U.S., such as Florida and a ranch-style home on Long Island, according to Newsday.
While Weisselberg had been largely immune to investigation during Donald Trump's presidency, the 2021 investigation may provide a more detailed outlook on his finances and the money he's managed to accumulate over the years with his work, and through the alleged tax evasion scheme. Of course, if convicted on any charges, his net worth is likely to decrease significantly.