What We Know About The Trump Organization's Possible Criminal Indictment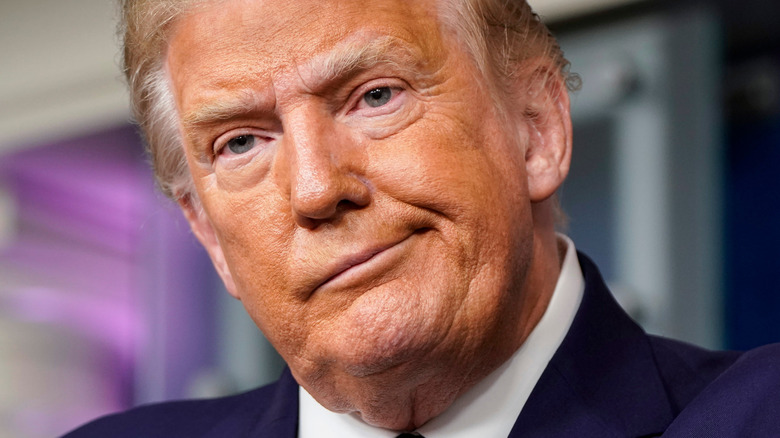 Shutterstock
Even though former President Donald Trump might be facing a slew of court dates in the near future, it looks like one of the biggest of them all is something he'll be able to skip — a seemingly imminent indictment being levied against the family-owned Trump Organization. As CBS News reported on June 30, Trump's personal attorney disclosed that it appears the Trump Organization will be prosecuted by the district attorney office in Manhattan following an investigation which was launched in February over alleged shady business dealings conducted within New York state. But Trump himself may be spared. 
Per CBS, Trump's lawyer Ronald Fischetti stated that the likely charges against the Trump Organization will involve "tax crimes relating to alleged failure to pay taxes on corporate benefits and perks," which Fischetti himself termed as "fringe benefits" which were purportedly allocated to certain "high-ranking individuals." But while it's almost set in stone that the Trump property empire will be the focus of a criminal trial in a New York court, does it also mean that Trump himself will be subjected to the same fate? Keep on scrolling after the jump to find out why he may not be. This time at least. 
Donald Trump may be dodging a bullet, but not his organization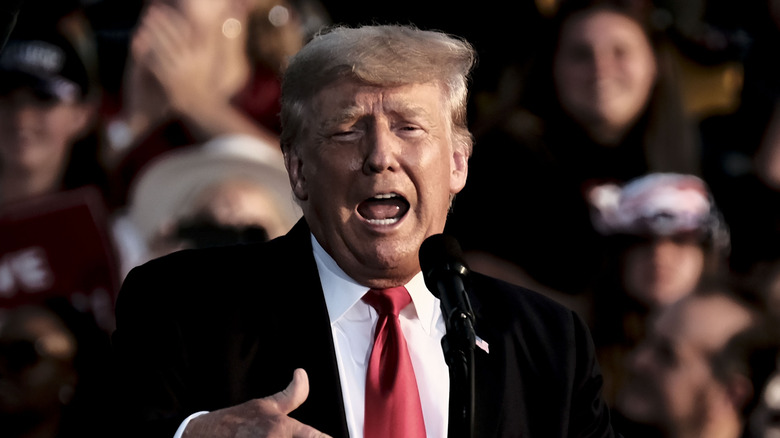 Bloomberg/Getty Images
According to CBS News, Donald Trump's attorney, Ronald Fischetti, confirmed that it's almost guaranteed that the Trump Organization will face charges for tax evasion and other dubious conduct regarding "fringe benefits" given to higher-ups within the company — but Trump himself will most likely not. The reason Fischetti could say this with confidence, per CBS, is because he asked the Manhattan district attorney office outright. "I asked specifically, 'Are any of these charges related to Donald Trump?' And the answer was no," Fischetti told CBS. 
While Trump may have dodged a bullet in this (literal) case, he isn't out of the woods quite yet. As of the time of this writing, an investigation in Georgia is currently underway over alleged election tampering on the part of the former president. As Rolling Stone reported in June, Fulton County District Attorney Fani T. Willis has been conducting an inquiry as to whether a call Trump made to Georgia Secretary of State Brad Raffensperger, in which Trump purportedly urged him to "find" votes which would usurp President Joe Biden's victory in November 2020. In addition to this, per Rolling Stone, Trump also faces a number of civil suits, many of which are currently underway. Notably, Trump blasted the criminal case made by Manhattan district attorneys during a rally in Ohio, the first rally Trump held in the months following his White House exit, per The New York Post.