Donald Trump Might Face Criminal Charges Sooner Than You Think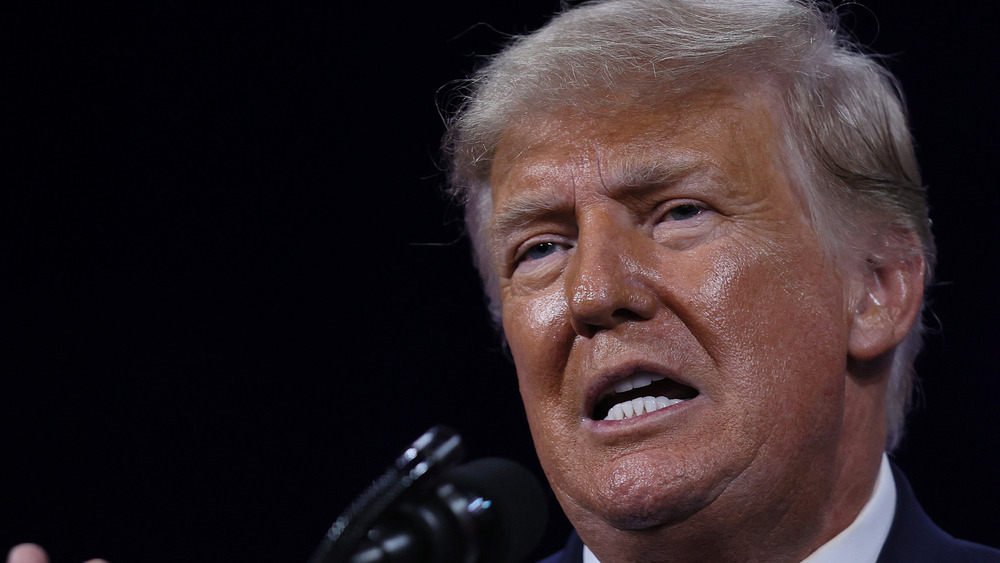 Joe Raedle/Getty Images
While ex-President Donald Trump might be spending his days crashing wedding parties at the Mar-a-Lago private resort in Palm Beach he currently calls home, it seems that there might be other things he might want to pay attention to. Namely, the possibility that a criminal case in Georgia against him might result in the twice-impeached president facing charges in court. 
In a March 29, 2021 exclusive published by The Daily Beast, Fulton County District Attorney Fani T. Willis — who has been spearheading an investigative inquiry concerning Trump's purported interference with election votes in Georgia to overturn the November 2020 election — updated the news outlet on their progress thus far. And according to Willis, the strides her prosecutorial team has made since launching their inquiry in February 2021 could be significant enough to prompt Trump and his camp to start planning their own course of defense for charges of election tampering, or at least seriously consider it. 
So what exactly are these developments? And what do they say about how soon Trump might be making an appearance in a Georgia court? Keep on scrolling to find out.
Things could get moving 'in the very near future'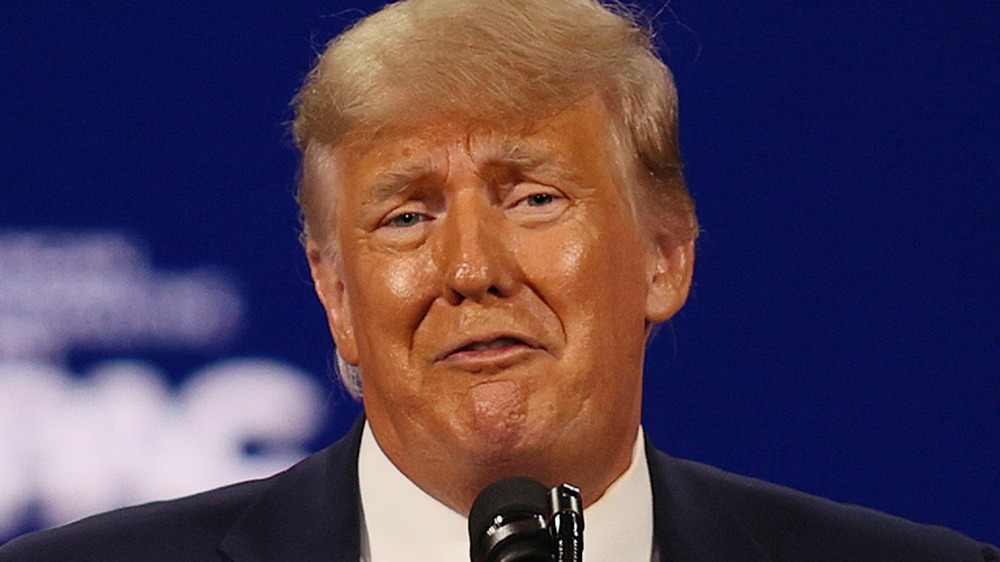 Joe Raedle/Getty Images
According to The Daily Beast's March 2021 interview with Georgia District Attorney Fani T. Willis, the weeks following the beginning of their grand inquiry into Donald Trump have proved to be fruitful. As Willis disclosed to the news outlet, Willis and her cohort have overseen the enactment of two grand juries to outline their case in future preliminary proceedings. As The Daily Beast noted, the instatement of these judicial bodies would lead to subpoenas, in order to obtain documents, recordings, and other evidentiary support to help make their case against Trump. Willis herself further told the publication that the subpoenas themselves — and the subsequent materials they could muster — could turn up "in the very near future."
Though Willis herself admitted it could still take a lot more time for her office to gather everything they need before formally charging Trump, and that her decision to pursue the case could make her unpopular among her voter base, she remains adamant in her pursuit. "We're just going to use the law and the facts," reiterated Willis. "I'm not going to worry about the politics of that. And I do understand what I'm saying. If that means I'm only the DA for one term... that'll be what God has me do for these four years."