There's A Chance Trump Might Be Facing Criminal Charges. Here's Why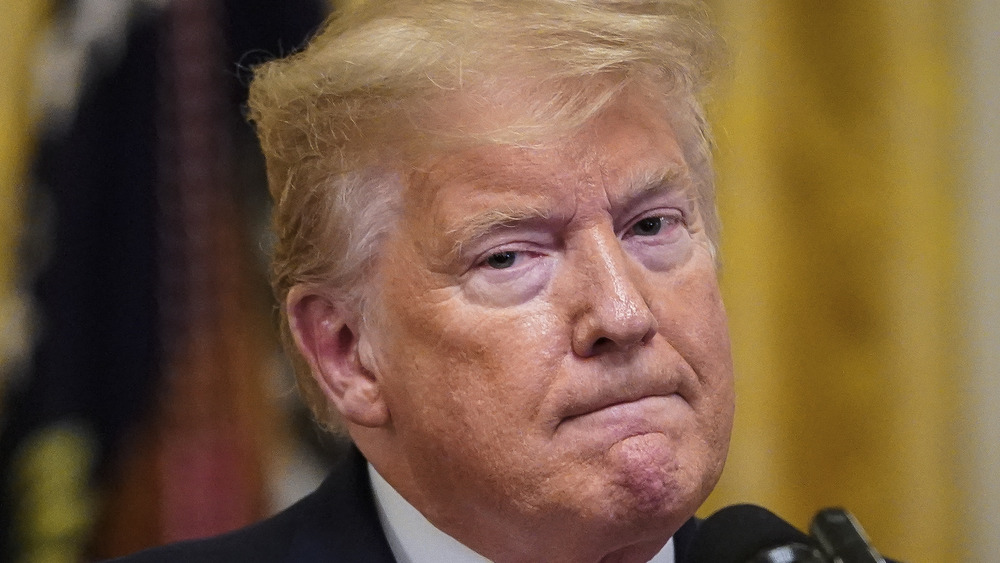 Drew Angerer/Getty Images
As the second impeachment trial against former President Donald Trump continues within the halls of the U.S. Senate, some are turning their attention toward the prospect of the former commander-in-chief facing prosecution in other avenues of the legal system. One possible mode of recourse:  Trump could potentially face criminal charges for allegedly attempting to interfere with the election results in the state of Georgia.
As The New York Times reported on Feb. 10, 2021, prosecutors in Georgia have contemplated pressing charges against Trump for attempting to convince Georgia Secretary of State Brad Raffensperger to help him "find" votes to secure a Trump win and for purportedly trying to urge Raffensperger to "throw out" votes in favor of Biden. Trump allegedly asked Raffensperger to "find the [voter] fraud" and "find 11,780 votes" for him — the number Trump needed to win the state. 
An official inquiry has reportedly been launched. Charges could include "the solicitation of election fraud, the making of false statements to state and local government bodies, conspiracy, racketeering, violation of oath of office and any involvement in violence or threats related to the election's administration," according to a letter written by Fani T. Willis, the district attorney for Georgia's Fulton County, and obtained by the New York Times. 
How might this all play out, and what do those within Trump's camp think of the chances that he might face yet another trial? Let's take a closer look.
One former Trump aide thinks this is a 'witch hunt'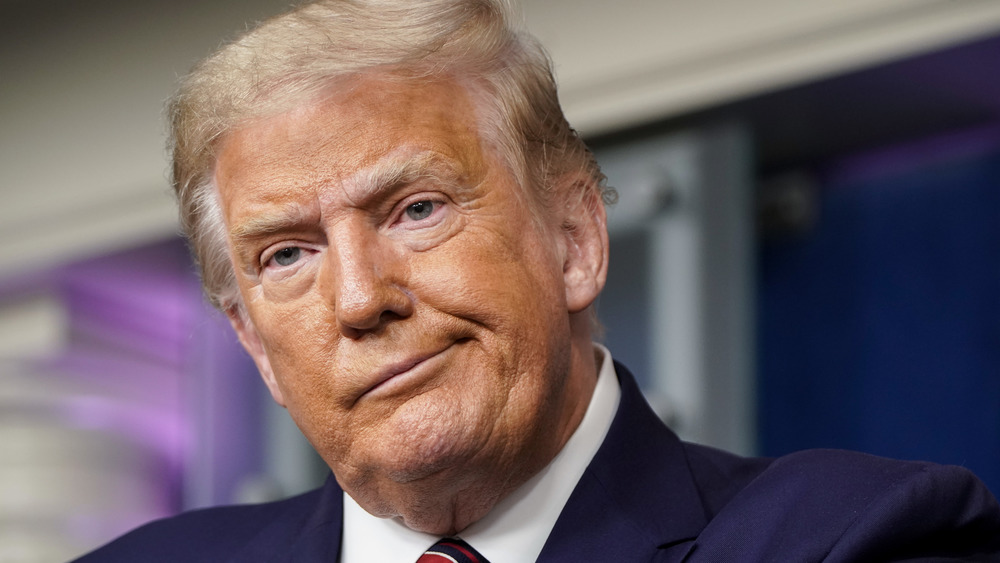 Joshua Roberts/Getty Images
According to The New York Times, the controversial call Donald Trump made to Georgia Secretary of State Brad Raffensperger is included in the articles of impeachment that were drawn up against the former president, but according to representatives from Trump's own camp, the possibility of Trump sitting in criminal court in Georgia will, in their opinion, be thrown out the window — as will the possibility of a conviction after the Senate's impeachment hearing concludes.
In a statement to The New York Times, former Trump aide Jason Miller called the timing of the inquiry in Fulton County, Georgia — less than two months after impeachment proceedings began in January 2021 — "not accidental," adding that it is "simply the Democrats' latest attempt to score political points by continuing their witch hunt against President Trump." 
Others cautioned that an inquiry doesn't mean a criminal indictment is a slam dunk. According to former Fulton County Senior District Attorney Joshua Morrison, "just because they start an investigation doesn't mean that D.A. [Fani T. Willis] is going to take it to a grand jury," per the New York Times.