What The Supreme Court Just Decided About Donald Trump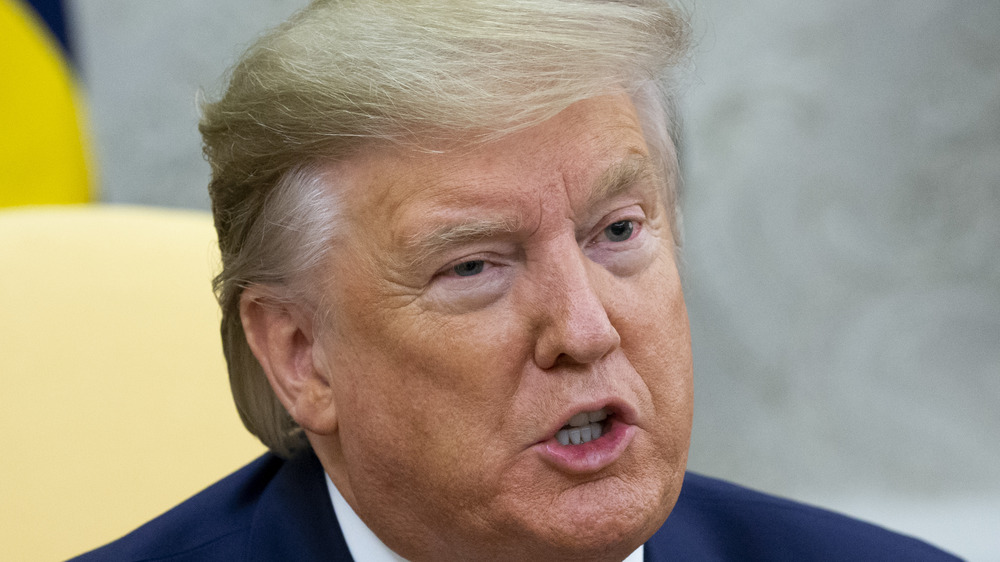 Bloomberg/Getty Images
After years of attempting to keep his financial records under wraps, it looks like ex-President Donald Trump will no longer be able to do so. As mainstream news networks and publications like The Washington Post reported on Feb. 22, 2021, the highest judicial body in the land — the U.S. Supreme Court — ruled against a motion filed by the former commander-in-chief in an attempt to keep his tax records out of the hands of New York City District Attorney Cyrus R. Vance, Jr. who is looking into possibly dubious dealings involving Trump and his business empire, the Trump Organization, as per The New York Times.
So how did the Supreme Court come to the decision to shoot down Trump's final attempt to avoid possible charges of (allegedly) violating New York State law? How has Trump responded to the ruling, despite his permanent ban from social media platforms like Twitter? And what will happen next? 
The Supreme Court ruled that Donald Trump's tax returns are now fair game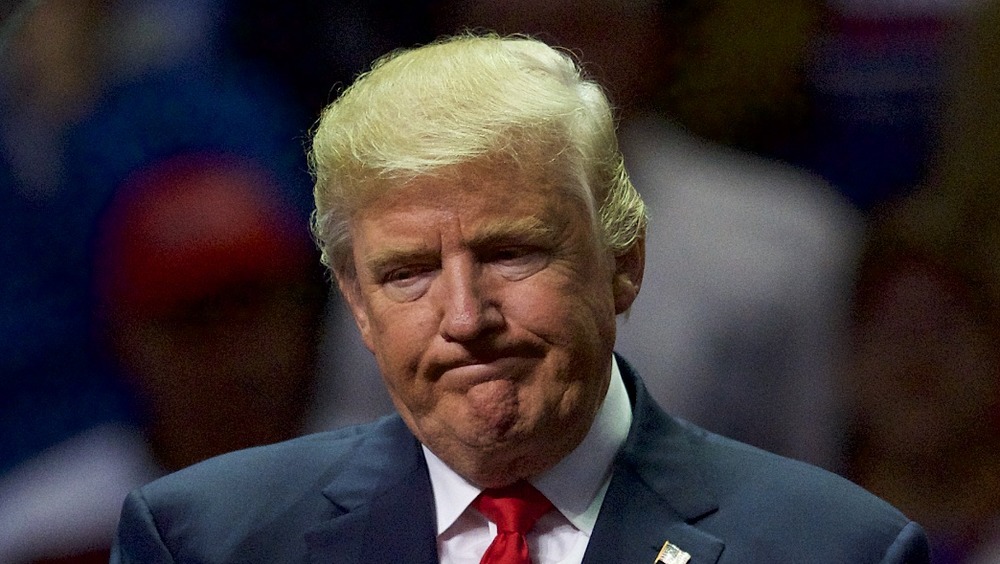 Mark Makela/Getty Images
The potentially history-making decision made by the Supreme Court — for Donald Trump to hand over his tax returns and other financial documents to the prosecution — was, per CNN and The Washington Post, months-long in the making. Both sources reported that the hearing itself incurred a four-month delay dating from October 2020, after a federal appeals court shut down Trump's effort to keep his financial records private. 
According to CNN, Trump's case rested on the minutiae in a July 2020 subpoena, which Trump had attempted (and failed) to seek immunity from due to his then-status as president.
As both media outlets noted, the February 2021 decision made by the Supreme Court over Trump's most recent motion was issued and made public with no commentary and without a word of dissent, and was contained in the scope of a single sentence.
Trump blamed the Supreme Court ruling on Democrats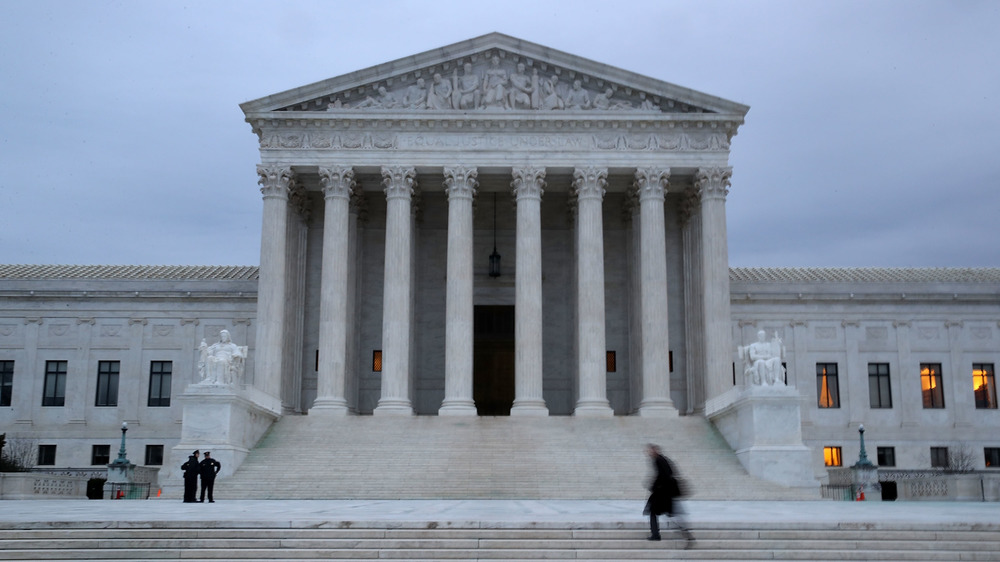 Mark Wilson/Getty Images
Donald Trump's reaction, which the ex-president relayed in an official statement, per The Hill, was one which blamed the decision on the Democratic party as well as Trump's debunked claims of voter fraud in the November 2020 election. Alleging that "the Supreme Court never should have let this 'fishing expedition' happen," Trump then went on to say that the ruling was "something which has never happened to a president before," calling it a "Democrat-inspired [issuance] in a totally Democrat location, New York City and State." Trump then vowed to "fight on, just as I have, for the last five years ... despite all of the election crimes that were committed against me."
As The New York Post reported shortly after Trump's first comment on the matter, the former commander-in-chief elaborated on the Supreme Court decision in a statement sent via email, which referenced allegations of Russian interference in the 2016 election, House Speaker Nancy Pelosi, and Trump's first impeachment trial in 2020. "Whether it was the never ending $32 million Mueller hoax, which already investigated everything that could possibly be investigated, 'Russia Russia Russia,' where there was a finding of 'No Collusion,' or two ridiculous 'Crazy Nancy' inspired impeachment attempts where I was found NOT GUILTY," the statement read, per The Post. "It just never ends!"