Here's How Much Sara Gilbert Is Really Worth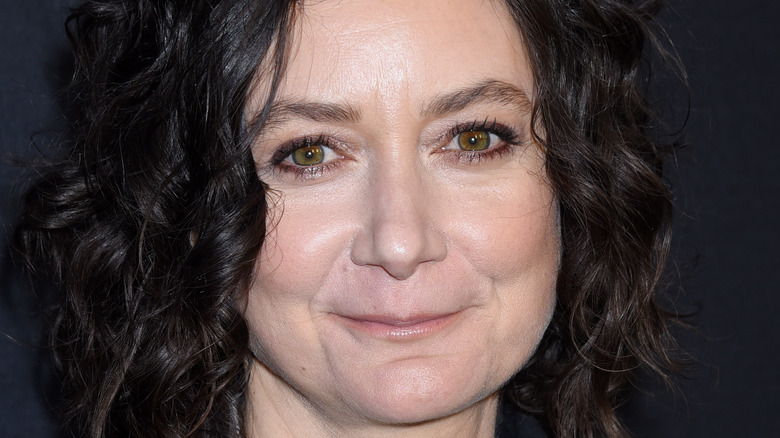 Shutterstock
Sara Gilbert is one of the most well-known actors in the biz, and we'd be lying if we pretended that she wasn't our favorite character on "Roseanne" and its spin-off, "The Conners." According to IMDb, the actor boasts an impressive resume, appearing both in front of the camera as an actor and behind the lens as a producer... proving that she is indeed a woman of many talents. Gilbert launched the hit CBS show titled "The Talk," and not only did she star in it for years, but she also served as an executive producer (via IMDb). Gilbert also comes from a family of actors, and Melissa Gilbert is her sister. Yep, the same Melissa who starred as Laura Ingalls Wilder in "Little House on the Prairie."
Gilbert's life outside of the industry has also been incredibly successful. In case you weren't aware, the actor attended Yale University while also appearing on "Roseanne," per The New York Times. She graduated in 1997, the same year that "Roseanne" came to a close. 
Still, it hasn't always been easy, and Gilbert says that she's fought for her career. "It takes perseverance to be in Hollywood," Gilbert revealed at a TCA press conference (via Fox News). "And you get in touch with your own fighting spirit when you live out here, no matter what you do. I mean, and probably even in any city, in any state, you've got to fight to make it." Keep scrolling to see how her "fight" paid off. 
Like 'Roseanne,' Sara Gilbert's bank account is a hit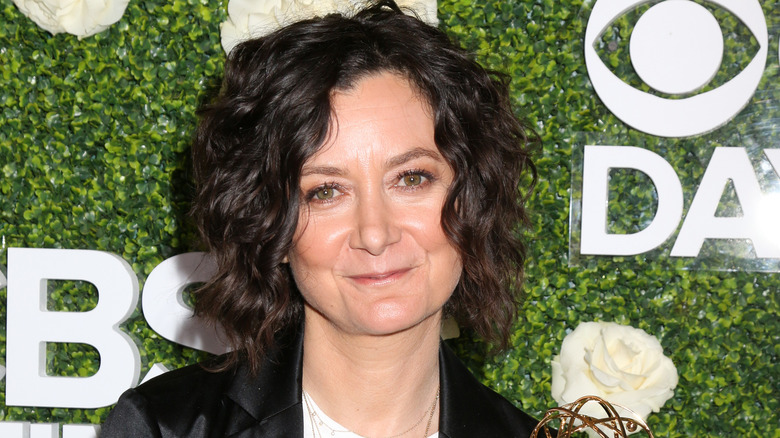 Shutterstock
Sara Gilbert has amassed quite a fortune. Celebrity Net Worth shares that the star is worth a cool $35 million. She made a lot of money from various television stints like "Roseanne" and "The Conners," as well as roles on "ER," "24," "The Big Bang Theory" (with "Roseanne" love interest Johnny Galecki) and more, via IMDb — though exact salary deets are unclear. Plus, with her multiple roles on "The Talk," we must say that creating, producing, and co-starring in a show must have earned her a healthy income.
Like many of her celebrity counterparts, Gilbert spends a lot of her cash on real estate. In 2012, Gilbert and (now ex) partner Linda Perry purchased a $3.5 million home in the Hollywood Hills, per Trulia. The contemporary home is tucked away in a cul-de-sac, which is perfect and private for celebs. It also boasts incredible views of the Sunset Strip, giving it an authentic Hollywood vibe. In 2016, Variety reported Gilbert and Perry plopped down an impressive $6.85 million pad in the Los Angeles neighborhood of Hancock Park. The gorgeous abode features 6,100 square feet of living space, a swimming pool, and plenty of other bells and whistles that you'd expect from a Hollywood actor. In 2018, Gilbert rented out her $3.5 million home for $19,500 per month.
It's unclear if she still lives in either home, but if she does... when can we move in? We'll bring pool floaties!