Have Prince Harry And Prince William Been On Friendly Terms Lately?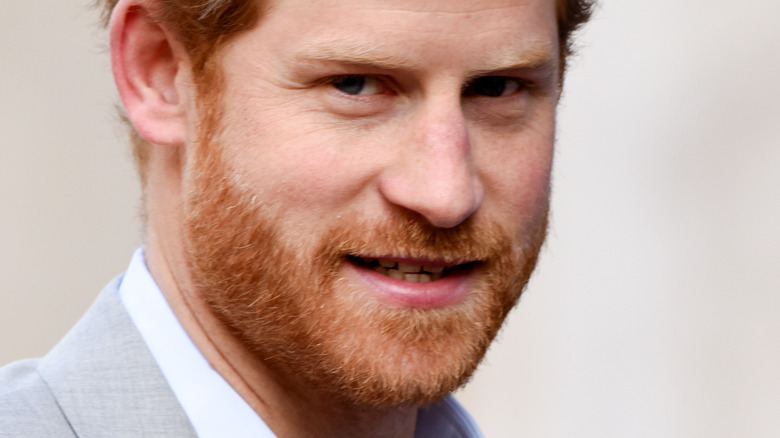 Shutterstock
Prince Harry and Prince William have been at odds for quite some time, but will come together on July 1 for the unveiling of a statue that they commissioned in honor of their mother, Princess Diana, who died in August 1997. Earlier this year, Harry spoke to Oprah Winfrey about the strained relationship he had with his brother. "You know, as I've said before, I love William to bits. He's my brother. We've been through hell together. I mean, we have a shared experience. But, you know, we're on different paths. The relationship is space, at the moment. Time heals all things, hopefully," Harry said in the interview that aired back on March 7, according to The Sun.
Since that time, things between Harry and William are believed to have gotten worse, mainly due to additional interviews and appearances that Harry has done in which he has spoken out about private matters involving the royal family. As the brothers are set to meet for the second time this year — they were together at Prince Philip's funeral back in mid-April — many are wondering what the status of their relationship is currently. Have the two been on friendly terms? Keep reading to find out the truth.
Prince Harry and Prince William are focused on honoring their mother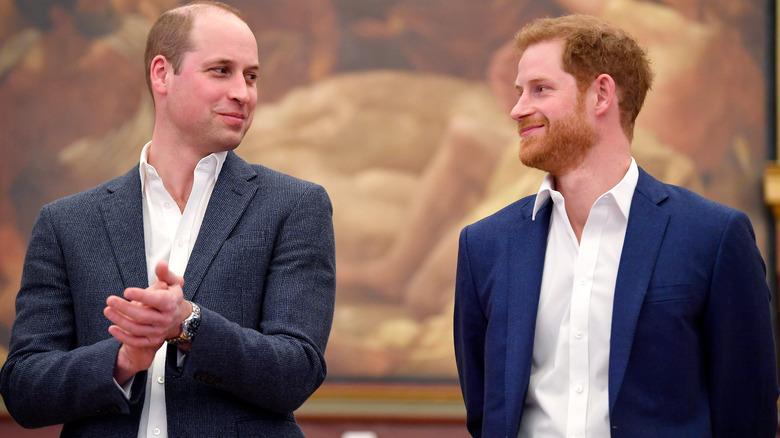 Wpa Pool/Getty Images
Prince Harry and Prince William have not completely mended their rift by any means, but a report from the Daily Mail suggests that they've made some attempts to share some friendly conversation ahead of their joint appearance on July 1. According to the outlet, William and Harry have chatted about sports. "As if beating Germany wasn't amazing enough, the England football team appears to have achieved the near unthinkable. For it seems the stunning 2-0 victory has helped bring about a thaw in the icy relations between Princes William and Harry, sparking a flurry of messages between them after the match," Daily Mail reports.
And while that may be a good sign, royal experts don't think that this means that everything is hunky-dory between Harry and William. In fact, royal reporter Omid Scobie said that the brothers will be focused on their mother at the unveiling ceremony — not on each other — and that they will keep things professional, not personal. "What we will see is two brothers being professional in a moment that is not about them. This is going to be a moment we see them put everything to one side. We will just see professionalism and nothing else," he said, according to the Daily Mail. There is no question that just about every royal watcher in the world will be waiting to see how things really play out on July 1.