Below Deck Med: Inside Captain Sandy And Malia White's Relationship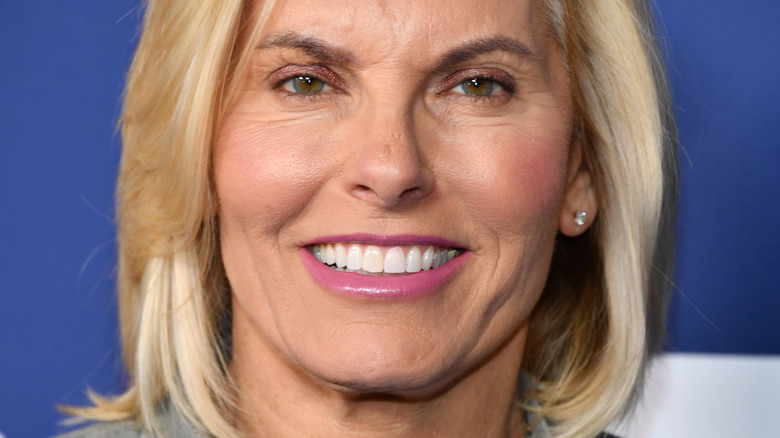 Dimitrios Kambouris/Getty Images
Malia White and Captain Sandy Yawn have had a complicated relationship over the years. Since the beginning, Malia looked up to Captain Sandy as a mentor, given that she always has dreams of being the captain of a mega yacht one day and as a woman, Sandy has broken down barriers in the male-dominated yachting world. Most famously, on Season 5 of "Below Deck Med," Malia and Sandy teamed up to fire chief stew Hannah Ferrier when they found she had an undeclared valium prescription and a vape on board. 
It's this kind of work ethic that lends itself to their mutual respect for each other, though that doesn't mean they always get along. In September 2020, for example, Sandy insinuated that Malia was "secretly gay" in a Cameo video to a fan. Malia was furious, and posted a video at the claim she was shocked by her mentor's statement, confirmed she was not gay, and added that even if she was, it should be her decision to come out.
Luckily, Sandy saw the error of her ways and eventually apologized to Malia, saying in a statement, "I was wrong for making that comment, that clip was taken out of context, it was sliced to make it into something it was not. My apologies to Malia!" They made up quickly, but in a recent clip for Season 6, it looks like the two are at it again. So where do they stand now? 
Captain Sandy and Malia White had an explosive argument
Although they left Season 5 of "Below Deck Med" as friends and co-workers, Malia White and Captain Sandy Yawn seem to get into it yet again in the teaser for Season 6. In it, Sandy is scolding Malia in a way fans have never seen before. Luckily, the beef seems to be short-lived. Sandy told E! News after the trailer dropped that people shouldn't worry about the pair's relationship. 
"Oh, Malia and I are fine. We just have to wait and see what happens, but, you know, there are times, even though you're leading people, you get pissed," she said. Sandy continued to praise her mentee, too. "Malia is an awesome crew member. She does her job. You know, she always pitches in, you see her washing the dishes. Like, she's a team player. She's a real yachtie," the captain added. 
Although they've had their ups and downs, the two really are close, even hanging out outside of work. Malia met Sandy's girlfriend Leah on a Colorado vacation, and they both posted pics of the event, proving that they value their friendship a lot. For now, at least — one thing about "Below Deck Med" is that drama never stops.