Tyler Whitman Spills Details On Million Dollar Listing New York — Exclusive Interview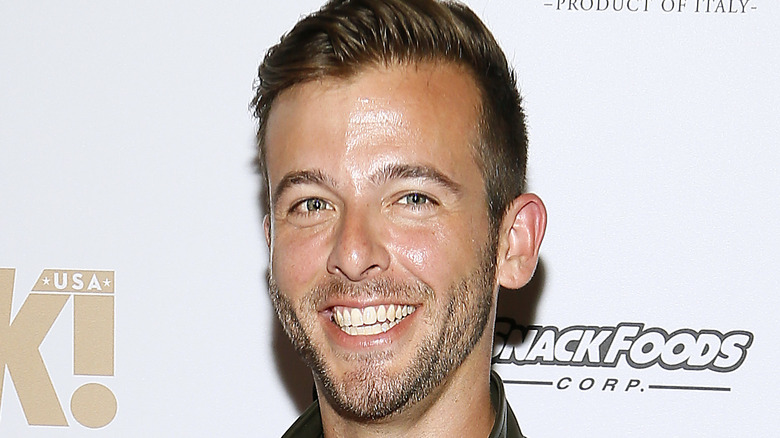 Paul Morigi/Getty Images
The universe that "Million Dollar Listing New York" inhabits is one of high income brackets aligning with even higher real estate price tags, such as an $8.5 million Tribeca condo (at 4 bedrooms and 3,220 square feet, it's a total steal) or numerous Central Park West addresses with asks of various princely sums. For fans of the Bravo hit, a spinoff of the like-minded, more gargantuan mansion-oriented "Million Dollar Los Angeles," they're here to salivate over the impossibly high-end housing stock on offer. But it's the personalities they've always stayed for, as the real estate agents profiled share insight into their sales philosophies, relentlessly competitive spirits, and personal views on the human condition from the rarefied air of Lower East Side Manhattan.
Tyler Whitman joined the cast of "MDLNY" for its eighth season, and currently stars in its ninth iteration alongside longtime series regulars Ryan Serhant and Fredrik Eklund. Whitman spoke exclusively with Nicki Swift about how he was cast on the show, his relationship with fellow "MDLNY" newbie Kirsten "KJ" Jordan, and his tactics for closing deals and navigating prickly clientele, as well as the mercurial volatility of the high-end real estate marketplace as New York City rediscovers normalcy in the wake of the global pandemic.
Tyler Whitman on getting cast for MDLNY and getting along with KJ Jordan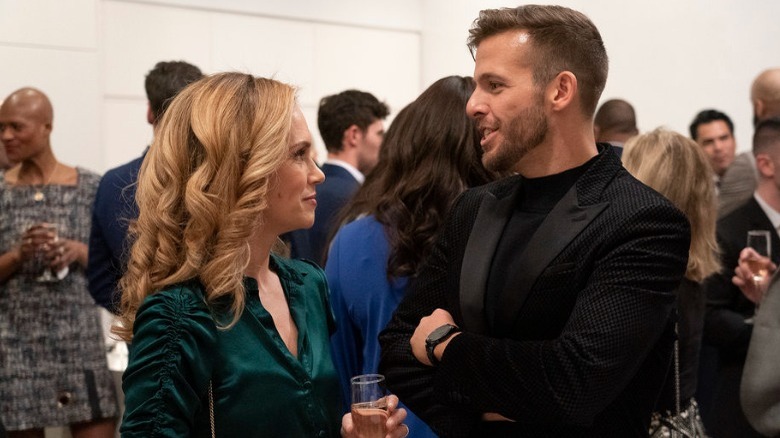 Greg Endries/Bravo
Let's get right into it: You joined the cast during Season 8 and you're back for Season 9. How were you originally cast on "Million Dollar Listing New York"?
Everybody asked me that. It feels like a big blur to me, you know, but it was all very fast. They saw I do a lot of video marketing on Instagram, somebody reached out and asked me if I would be interested in being seen for it, and I said sure. And next thing I knew, they were like, "You're on the show."
Your Instagram presence is — I guess lively and personable would have to be the descriptors that come to mind — so that had to be a selling point for the casting.
Yeah, it was definitely funny when I was like, "This is very fast," and they were like, "Well, we had a lot of material to look at."
So you were a natural, let's put it that way. You and Kirsten Jordan seem to have a great rapport, and that "143 Reade Street" sales competition video was pretty hilarious. How has your professional relationship with KJ been going?
You know what? It's actually been really good. When we first met, there was definitely some tension between us, and I don't really know why because the more I got to know her, the more I was like, "Oh, we're kind of like friendship soulmates," you know? We definitely ... we argue, don't get me wrong, [and] we definitely get on each other's nerves, but I love that woman. And then, when it comes to business, you know, we're both very experienced, but we come from different schools of thought, but we still really respect each other. And so it's great, because she shows me a different perspective on the sale, and I do the same for her. There's a lot of times that we come together, and the power of the two of us thinking through logistics and problems and things that we have to solve as real estate agents has been enlightening, I guess, is probably the [right] word ... It's like opened my mind up to other possibilities, and I think she would say the same.
That leads us to something a little bit different. When you encounter realtor-on-realtor or broker-on-broker drama, what's the best, most effective way that you find to quash that?
Just going straight to the source. Yeah, most drama has to do with the he-said-she-said bulls**t of things, because it's just such a competitive, feisty industry, and people love to talk, and everybody's got opinions — and like, "Why do you use this person and not that person," and "Oh my god, look at this picture they took," and blah blah blah. And so instead of that, I just let people say whatever they need to say. I really learned to just only respond with like, "Oh thank you for the feedback," and then go back to the person that I accept the relationship with and just say, "Hey, do we need to work on this and work on that?" And usually, it's just like an eye roll and [they'll] be like, "No, that person's crazy." And not assuming that everything you hear is true, if you just talk to the person that you know, that's important in the decision.
Post-COVID reopen = big market energy, according to Tyler Whitman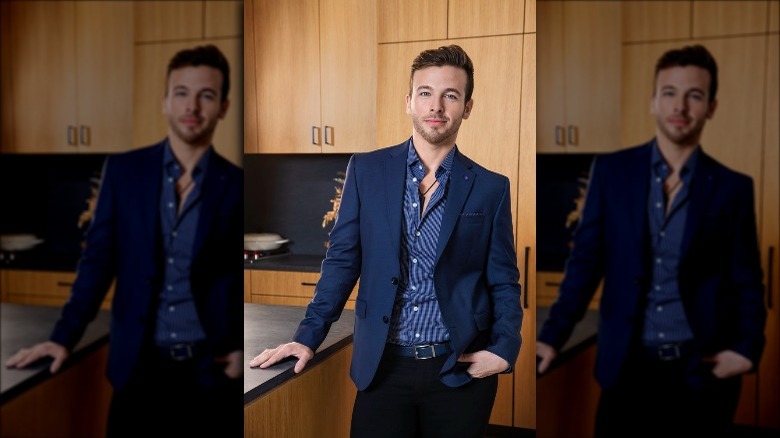 Karolina Wojtasik/Bravo
It's been interesting with things opening up in New York City. What would you think is the biggest surprise — real estate-wise — since things have begun to sort of reopen?
Oh, I thought it was gonna take forever, forever. I thought it was gonna take a couple of years for people to start seeing themselves back here and wanting to live here and wanting to spend big dollars. It took like a day. I've never been so busy in my life. You know, every time my publicist reached out to schedule these interviews that I'm doing today, I was like, "I don't know how I'm gonna figure it out." I mean it's, I'm thrilled that the city is seeing the activity right now. I think we're very busy, and we're seeing record numbers this year, but I think we're just scratching the surface.
Incredible. In light of that, do you think there's any sort of newly-evolving trends in the high-end market, as normalcy returns and people are clamoring for listings and everything?
You know, I actually very coincidentally just got off a great real estate seminar with one of the top coaches today, and he was saying that the data is showing that the trend we're on right now is going to last for at least three more years, but most experts are saying five more years. It's just the fact that for our '80s, '90s, and early 2000s, there was just non-stop homebuilding going on. And then in 2010, that stopped — you know, now we have 80 million more buyers in the market than we've had before [and] the lowest interest rates ever, and a lot of people gained wealth in the last year, and now the inventory is just not there to support it. It's interesting, because I think a lot of people were like, "Well, I guess I should probably keep my apartment for now and I'll just sell it when things are better, when it makes more sense." I'm like, "No! Now's a good time." Right? It's a good time to get on the market, get sold decently priced, appropriately — you know, if you're overpriced, nothing's gonna happen. But the time is now, for sure.
Tyler Whitman talks client tactics, biggest strengths, and what's next for the MDLNY star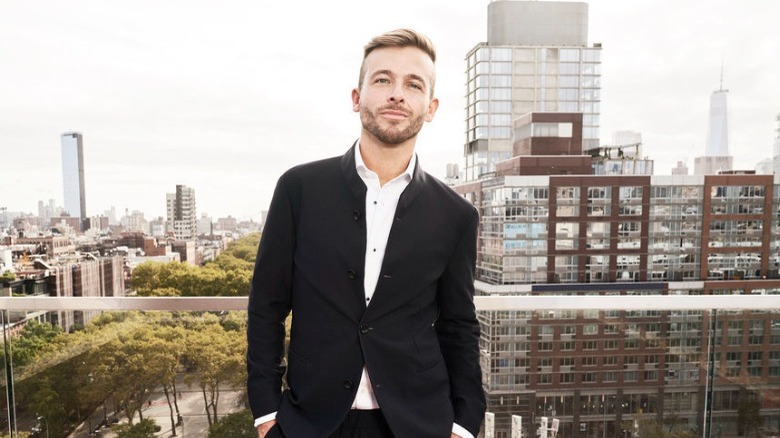 Kareem Black/Bravo
Obviously, there's going to be clients that are hard to deal with all the time, in any kind of marketplace.
That's called job security.
What's your best negotiating tactic for those clients?
Well, you have to tell them they're right. Yeah ... that's the first and most simple lesson, is that before you can help shift their thought process, you have to validate the process that they started with, and you have to make the person feel heard and understood first — and that's such a simple step that every single real estate agent seems to skip for some reason. And, you know, I always started being like, "Listen, that makes a lot of sense, and if I was in your shoes, I would feel exactly the same way. [But] you know, from the other side, they're probably feeling like this." You know? You always just have to play the psychological game of like, here's what's going on, here's how you feel, here's how the other person feels, here's your financial circumstances, here's their financial circumstances — so let's find something that works. You know, in my head, I say this all the time for my team: If you did it right, both people will feel like they lost.
So would you say that's your biggest strength as an agent?
I'm very good at defusing people and getting — it's just like, come to center and let's have a real conversation, and it's been a gift of mine since way before I was in real estate. I've always done it, but I actually ... do think it's my superpower in this business. I can get people calm very quickly, and then once I have that there, I can get them to understand the situation. And then we can have a very logistical strategy to proceed with that, we're in agreement on it, and then we move forward. And I think you also just, as a real estate agent, you have to understand that nobody has a 100% batting average. Yeah, you're not, there's nothing that I can say to any one of my clients and say, "This is going to get you the guaranteed result you're looking for," you know? The way real estate works [is] like, "Here's what I would do, this would be my strategy, this is how I would proceed. Here's what I've taken into consideration, and that's how I think we are going to best position ourselves to get to the goal you're looking for." And let's see what happens.
You're in Season 9 here, and it's going well. Do you feel like you're gonna stay with the show moving forward? I mean, obviously, you have your own gig with real estate, but you're now a reality show star, too — so how does that change the game?
I mean, I'm having the time of my life. Bravo has been great to me. I love sharing my life on TV and showing people my business on TV, and I love connecting with all the people, so I certainly hope so — but, you know, it's not up to me. If it was strictly my decision, then it'd have to be, "Yes! I'm going to do it till I die." You know, I do think the network likes me, so we'll see what works for me.
"Million Dollar Listing New York" airs on Thursdays at 9/8c on Bravo.