How The Sunken Garden At Kensington Palace Was Prepped For Princess Diana's Statue Unveiling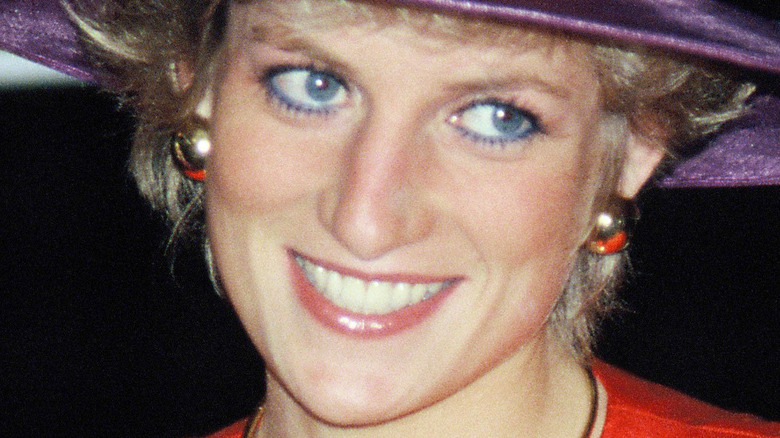 Georges De Keerle/Getty Images
On July 1, Prince William and Prince Harry came together to unveil a statue of their mother, Princess Diana, who died back in August 1997, that they had commissioned in 2017, according to BBC News. The two brothers appeared at the Sunken Garden at Kensington Palace on Thursday afternoon to officially share the statue with the world. 
According to Us Weekly, the Sunken Garden was one of Princess Diana's favorite places to spend time. Back in 2017, in honor of the 20th anniversary of Diana's death, the Sunken Garden went through a sort of temporary renovation, according to Architectural Digest. A new garden was planted featuring all white flowers. "It serves as a nod to Diana's love for white and cream hues, and also complements Diana's fashion exhibit inside the palace, which similarly shows off the beloved royal's penchant for lighter shades," Kensington Palace Head Gardener Sean Harkin told the outlet at the time.
Now that William and Harry have decided to mark Diana's memory in stone, additional changes to the Sunken Garden were made in preparation, according to People magazine. Keep reading to find out what was changed at the Sunken Garden, and how these changes were made with Diana in mind.
Princess Diana's statue is surrounded by some of her favorite flowers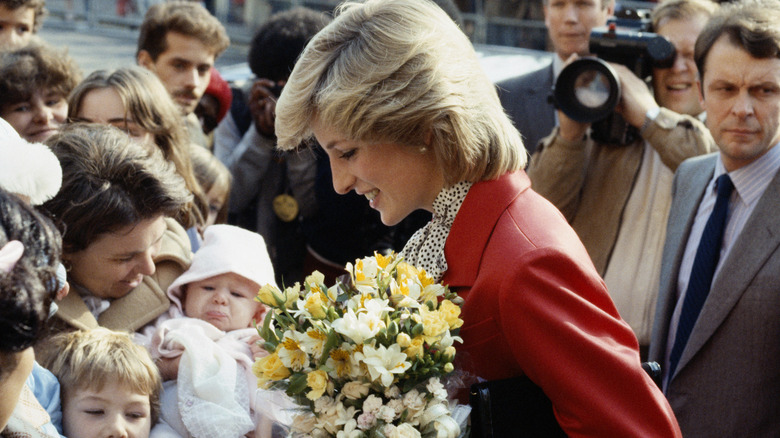 Princess Diana Archive/Getty Images
Princess Diana loved flowers, especially white roses, according to Southern Living. So, ahead of the July 1 statue unveiling, gardeners have been hard at work making the Sunken Garden just right for the special occasion. "More than 4,000 flowers have been planted — in addition to 200 roses, 100 forget-me-nots (Diana's favorite flower) and 300 tulips of three varieties, there are 500 lavender plants, 50 sweet peas and 100 dahlias," People magazine reported. "The newly created deeper flower borders and a more generous lawn was designed to 'create a calmer and more reflective setting for the statue,' Kensington Palace said in a statement," according to People.
Designer Pip Morrison was responsible for changing up the gardens surrounding the new statue. "We have worked carefully to ensure that the new layout and planting scheme compliments the statue, providing a calming place for people who visit Kensington Palace to remember The Princess," Morrison said via a press release obtained by Us Weekly. It has taken more than 1,000 hours to transform the Sunken Garden in Diana's honor.
"While she was in residence at Kensington Palace, Diana, Princess of Wales regularly admired the changing floral displays in the Sunken Garden and would always stop to talk with me and the other gardeners who cared for it," Morrison said in the press release. There's no doubt that Diana would absolutely love what's been done to her favorite spot on the grounds of Kensington Palace.