Here's How Much Gizelle Bryant Is Really Worth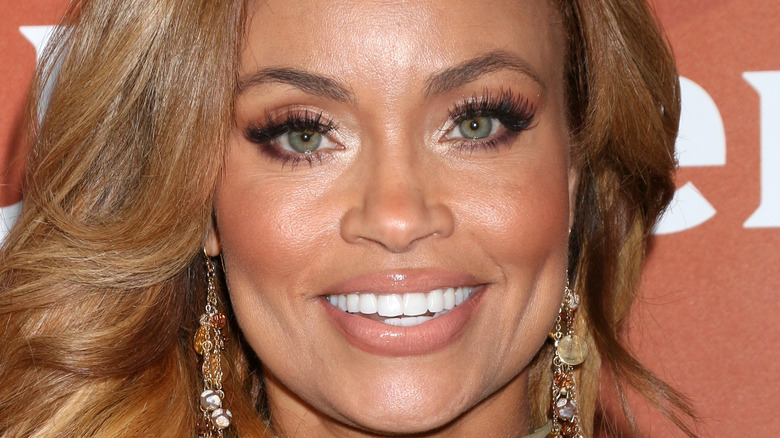 Shutterstock
Fans of "The Real Housewives of Potomac" know Gizelle Bryant as an outspoken member of the show who is not afraid to speak frankly about her castmates. Originally, a friend offered her a chance to appear on the Bravo series, but Gizelle balked at the chance to take her private life public. "They were looking for ladies, so he called me, and I immediately told him, 'No I am not interested. I don't want everybody in my business,'" she recalled to Forbes in 2016, the first year "RHOP" aired. Prior to becoming a fixture on the hit reality series, Gizelle was raising her three children while helping redevelop the city of Birmingham. "I was doing things that required using my brain," she told The Jasmine Brand in 2017.
Gizelle realizes how she is portrayed on "RHOP," but insists that she is not as abrasive as some fans may think. "Gizelle is a little shady sometimes," she told The Jasmine Brand when discussing the show. "I am not a mean girl. I'm a shady-funny girl," she added. 
Despite her insistence that she is "not a mean girl," in 2018 Gizelle revealed that castmate Candiace Dillard's partner had money troubles. "Her fiancé's broke," she claimed on "The Breakfast Club" (via Urban Belle). "She says he's broke. And then her mother pays for everything. Like, who are you?" Gizelle added. Gizelle is comfortable talking about other people's finances, but how much is Gizelle worth?
This is Gizelle Bryant's advice to women getting married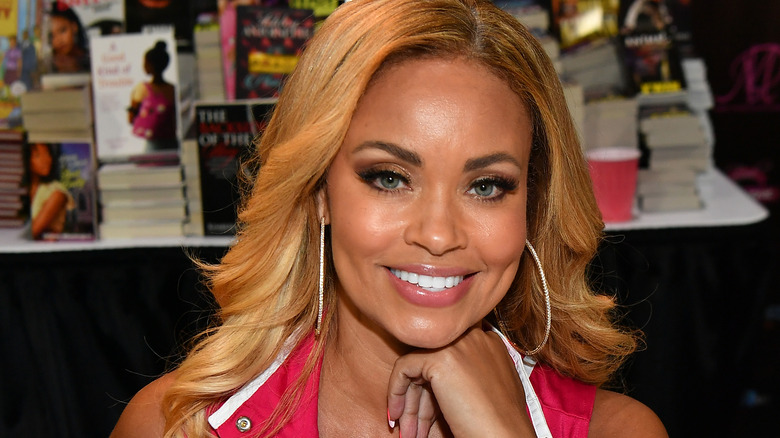 Paras Griffin/Getty Images
Before appearing on "RHOP," Gizelle Bryant was married to megachurch pastor Jamal Bryant from 2002 until 2009. In 2019, Gizelle confirmed that the couple — who have three daughters together — rekindled their romance, per People, though they have since broken up. It was an argument over finances that led to their divorce in the first place. "It was a fight over money and I will never, ever do that to myself again," Gizelle said on an episode of her "Reasonably Shady" podcast in June (via Insider). Gizelle mentioned that she "didn't have a prenup," but the couple grew their fortune together. She advocated for other women considering marriage to always sign a contract. "Ladies ... I don't care if you got $5 and he has $17, don't you ever get married without a prenup," she stated. "If, and when you get a divorce, you want to protect yourself."
In 2017, Gizelle launched her EveryHue Beauty makeup line, per E!. However the brand appears to be off the market, and there have been no posts on their Instagram account since April 2020. Despite the money issues, Gizelle was able to buy her family a home in 2019. "We landed on a little more than [$900,000] — I saved," she said on an episode of "RHOP" (via Bravo). "And you know I like to keep all of my coins." 
Overall, Gizelle has amassed a net worth of $4 million, per Celebrity Net Worth.