The Truth About Gizelle Bryant's Makeup Line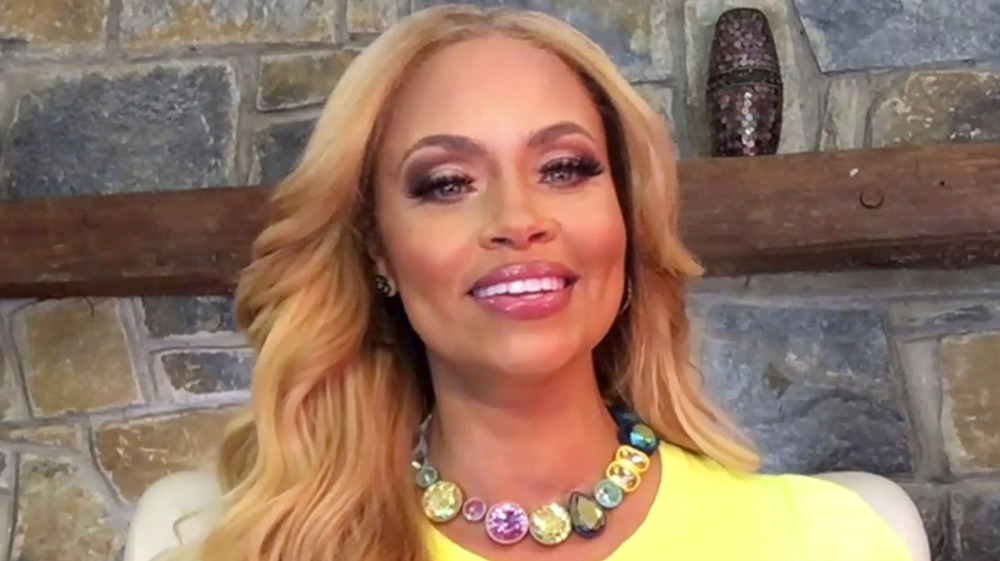 Getty Images/Getty Images
There is no covering up this mess! Real Housewives of Potomac star Gizelle Bryant is rumored to have closed her EveryHue Beauty line, according to co-star and frenemy Karen Huger. The "Grand Dame" was a virtual guest on The Wendy Williams Show in November 2020 and provided some extra shade for EveryHue. 
"If Gizelle needs some help in understanding why or how to call a brand, tell her to call my people," Huger jabbed in the video. "You don't have a makeup line and have it disappear without saying goodbye to your customers who've supported you. EveryHue is no longer available to any customer. It was liquidated." 
It's not like Bryant needed any more drama. She already has a busy love life after reconnecting with ex-husband Jamal Bryant despite rumors of infidelity. So what really happened to Bryant's makeup line? Is it really gone or is Huger just trying to stir the pot? Well, it seems there will be no making up where these two are concerned! 
Gizelle Bryant might be just as confused as we are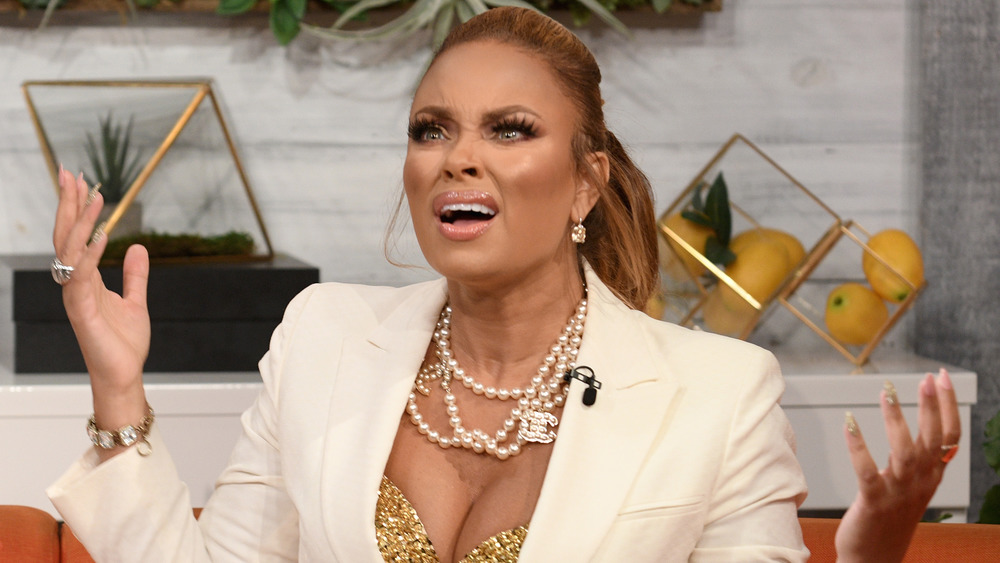 Gary Gershoff/Getty Images
Gizelle Bryant has remained mum about the fate of her makeup brand, EveryHue Beauty. The brand has not posted an update on social media since April 18, 2020, and their website link seemingly no longer exists. (Even the brand's Target listing — the first page to come up after a Google search — appears suspiciously blank.) Fellow Bravo star Kenya Moore endorsed EveryHue Beauty in May 2020, posting a selfie on Instagram Stories about how the brand's signature tinted moisturizer is one of her "favorite go tos." Huger, however, has been the only star thus far to acknowledge EveryHue's liquidation. 
EveryHue Beauty launched in 2017 after two years of development. The brand was sold exclusively at Target and featured a variety of products for all skin types and colors. "As I got older, I saw holes in the beauty business that needed to be filled as it related to women of color," Bryant previously told E! News. "I was having a hard time finding a tinted moisturizer or foundation that matched my skin tone." EveryHue Beauty may have quietly died, but we can only imagine it looked its best on its way out.