The Cheating Rumors That Won't Stop Haunting Gizelle Bryant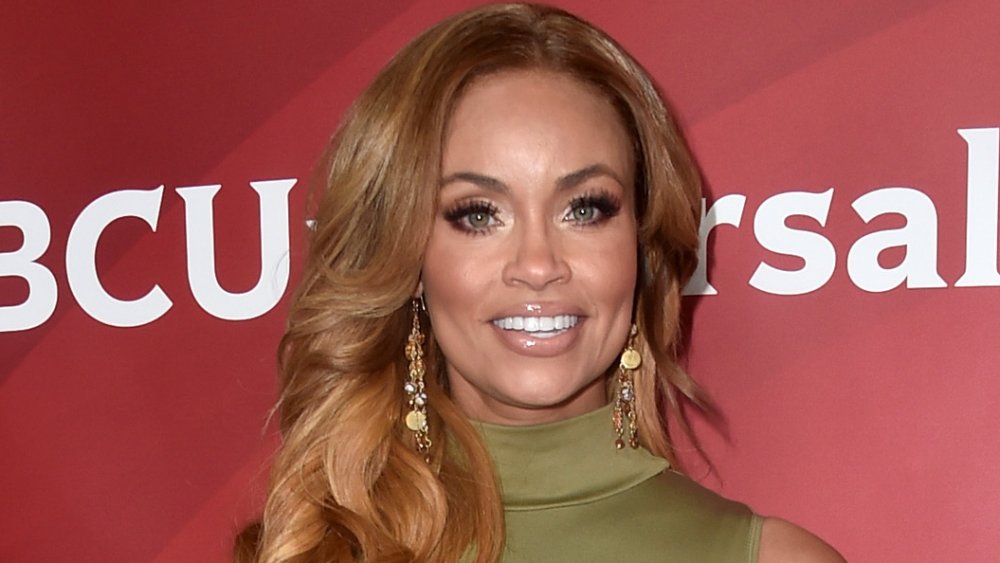 Alberto E. Rodriguez/Getty Images
No matter how long one is romantically involved with someone, not every relationship is perfect. If you don't learn anything else from Real Housewives of Potomac star Gizelle Bryant's love life, take note that even the most divine relationships can still face hardships. During the show's fourth season reunion, Gizelle revealed that she is rekindling her romance with her ex-husband, megachurch pastor Jamal Bryant. According to Gizelle, she and Jamal reconnected in 2019.
Gizelle previously denied the rumors during an appearance on Andy Cohen's Watch What Happens Live. "We're very close. We have a great relationship ...," she said. "But we're not officially back together ... But we are great friends."
Almost a year after Gizelle's announcement, fans are still not here for the RHOP exes getting back together due to Jamal's previous cheating scandals, which were reported by Heavy.com. The reminder of Jamal's cheating came after the Oct. 4, 2020 airing of RHOP where Bryant hired a bodyguard and suggested she cannot be around castmate Monique Samuels because she and Jamal "have an image to protect," per Rolling Out. Fans took to social media to roast Gizelle for her comment. One viewer remarked in a tweet, "So Gizelle and Jamal are NOW worried about their reputation? What about when Gizelle dated someone who was arrested for creeping in the park and Jamal slept with Phaedra while she was married? #RHOP."
Keep reading to find out more about the rumors that continues to plague Gizelle and Jamal Bryant's relationship.
Gizelle Bryant's marriage was not so heavenly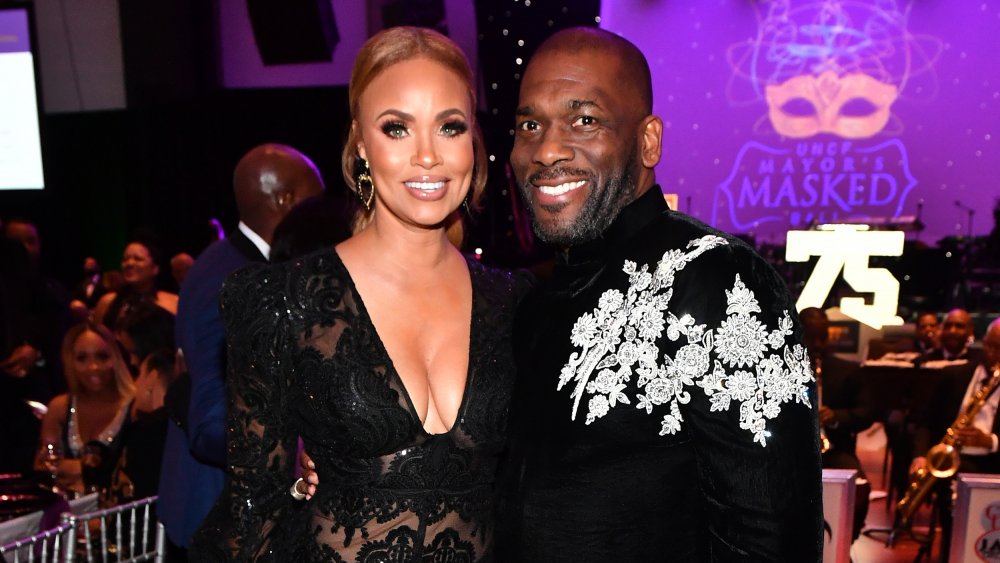 Paras Griffin/Getty Images
Before her debut as a Real Housewife, Gizelle Bryant had some drama of her own right at her doorstep. When she tied the knot to Jamal Bryant in 2002, the former NAACP event planner soared into a life of luxury. Life seemed to be pretty good for Gizelle, for Jamal had become a high-profile pastor at the Empowerment AME Church in Baltimore, Maryland. Gizelle helped build the megachurch as First Lady, also assisting Jamal in his international missionary efforts. She later gave birth to their three daughters, Grace, Angel, and Adore.
The couple divorced in 2009 after Gizelle discovered Jamal's infidelity, as per Bravo. The rumors of Jamal's adultery first swirled throughout his large congregation before Gizelle found out, per The Daily Mail. 
In 2017, Gizelle opened up about her divorce on The Breakfast Club. "At the time, I had two 1-year-olds and a 2-year-old. Three girls. They're beautiful. And I said, 'I'm not doing this. I'm not gonna be disrespected,'" she said, "So yes, I packed up and left." Seriously, who could blame her?
Gizelle Bryant has a new cheating scandal to address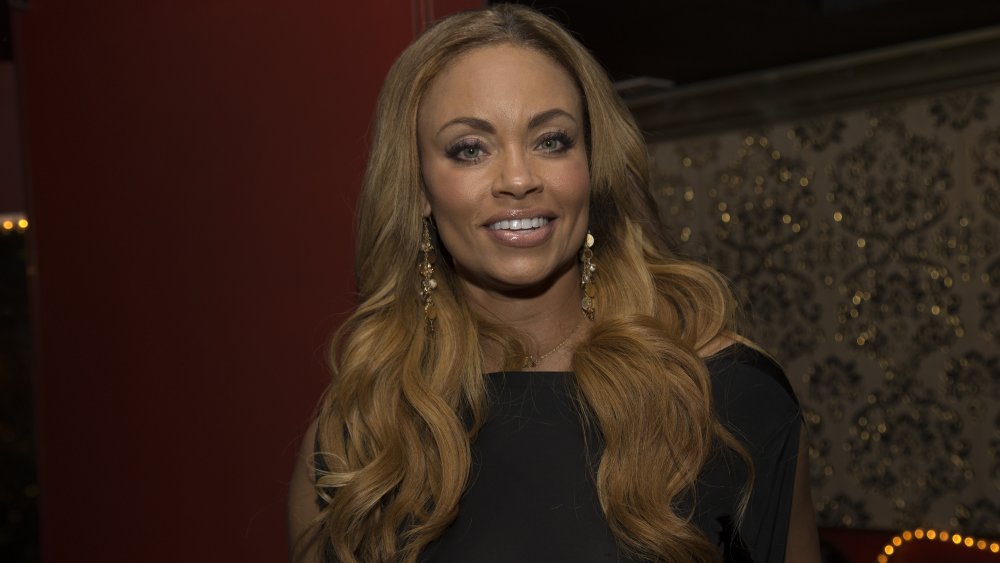 Brian Stukes/Getty Images
Years later after their divorce, it seems Gizelle and Jamal Bryant are having a great time being a family again. Gizelle, however, admits that the transition has been a little difficult for their daughters. " ... They're a little confused, to be honest with you, because they've never seen us together in that way. We got divorced 12 years ago," she explained during the RHOP reunion. "So when he comes into town and he wants to take me to dinner, they're like, 'Wait a minute, aren't we all going?' Because that's what we normally do."
The idea of rekindled romance sounds great for the Bryants — however, the cheating rumors of the past still seem to haunt their relationship. According to Bustle, Jamal Bryant found himself tangled in another cheating scandal in 2020 after rumors hit the internet that he allegedly fathered a child with a member of his congregation at Georgia's New Birth Missionary Baptist Church. Jamal later denied the rumors in a YouTube video, calling the rumors "baseless accusations" and "untrue."
When asked about the latest accusations on an episode of Watch What Happens Live with Andy Cohen: @ Home, Gizelle clapped back at reports. "Thanks for asking, because it gives me the opportunity to say that is all the way a lie. ... I said it's a lie, and clearly, we're very important if people are gonna make up these lies," she responded. "Put some respect on Jamal's name."