Matt Gaetz Has A Proposal For Britney Spears Amid Conservatorship Drama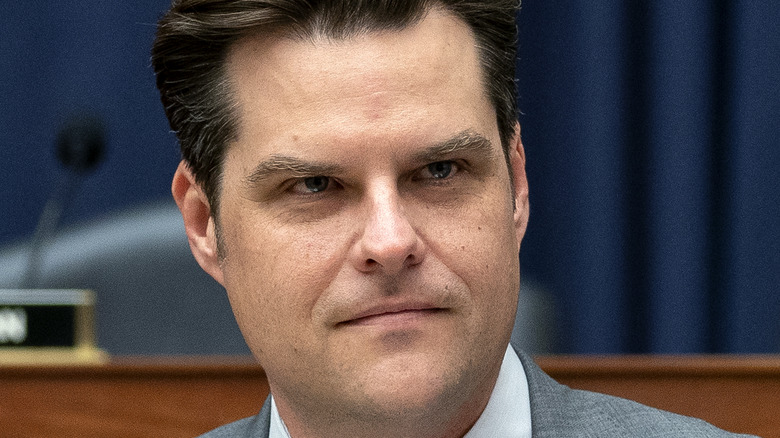 Bloomberg/Getty Images
Republican congressman Matt Gaetz from Florida has teamed up with Ohio's Republican congressman Jim Jordan to look into the abuse that permeates the conservatorship industry. In March, Gaetz and Jordan sent a letter to House Judiciary Chairman Jerrold Nadler (D-NY) requesting the House Judiciary Committee hold a hearing to "review and examine the plight of Americans trapped unjustly in conservatorships," per Gaetz's official website.
Gaetz's letter was sent after the New York Times published an explosive report about Britney Spears' allegedly abusive conservatorship. To recap, Britney's father Jamie Spears is reportedly in control of not just her multi-million dollar fortune, but of every move she makes in her day.
In her June 23 address to a Los Angeles court, Britney said (per Vulture), "All I want is to own my money, for this to end, and for my boyfriend to drive me in his f***ing car. And I would honestly like to sue my family, to be totally honest with you." Now, Gaetz has reportedly reached out to Britney directly. Keep reading to find out what he said.
Matt Gaetz wrote Britney Spears a letter inviting her to testify before Congress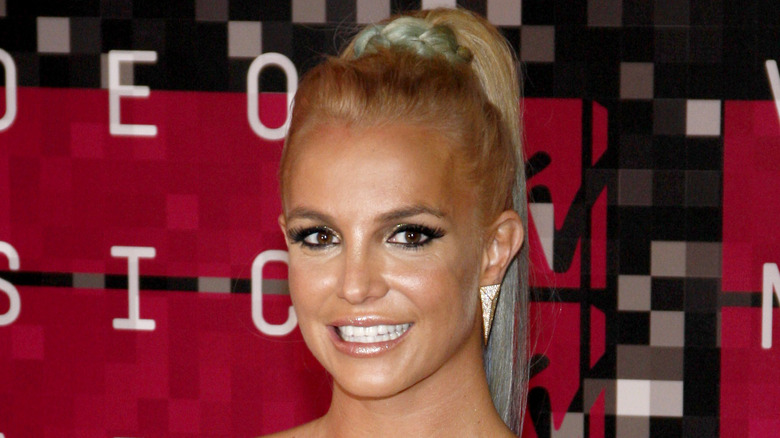 Shutterstock
On June 30, Representative Matt Gaetz announced he had written a letter to Britney Spears during an interview on "One America News" (via YouTube). Gaetz said, "If the conservatorship process can rip the agency from a woman who was in the prime of her life and one of the most powerful pop stars in the world, imagine what it can do to people who are less powerful and have less of a voice." He then turned the conversation towards his constituents in Florida, saying, "I've heard the story of those people in Florida, and I am concerned about access to due process for wards."
Gaetz's letter to Britney reads, in part (per his official website), "You have been mistreated by America's legal system. We want to help ... Your life, liberty, and happiness have been taken from you ... You owe nothing to anyone; you deserve to live a life of freedom and to choose your own path ...We hope you will choose to accept our invitation to express your interest in speaking to Congress and to America for the sake of the justice you and many Americans deserve."
The irony here is that Britney's restrictive conservatorship probably bars her from testifying before Congress.