Wendy Williams Sets The Record Straight About One Of Her Most Viral Moments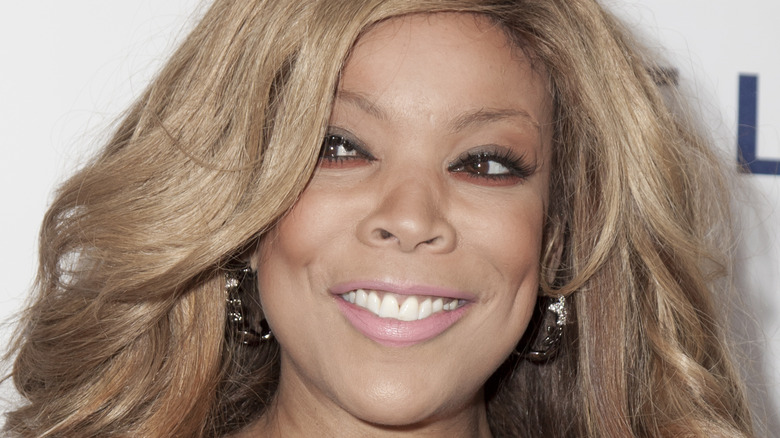 Shutterstock
Wendy Williams has never been shy about her opinions. Whether she's criticizing Dionne Warwick's Twitter etiquette or slamming Meghan Markle about her royal troubles (via Us Weekly), Williams has made a name for herself as one of the most controversial daytime talk show hosts on television. Per IMDb, Williams has hosted her namesake talk show, "The Wendy Williams Show" — where she dishes on the latest gossip and conducts celebrity interviews — since 2008.
While Williams found mainstream success on her show, she also became a controversial figure for her opinions and struggles with her personal life. Viewers have long commented on her allegedly erratic and diva-like behavior on set and wondered if she deliberately creates viral moments to boost her popularity, like when she seemed to fart on camera.
Well, Williams has finally set the record straight about the "fart" situation, which has since become one of the most talked-about moments on her show. Find out what she said below.
Wendy Williams thinks 'FartGate' is 'disgusting'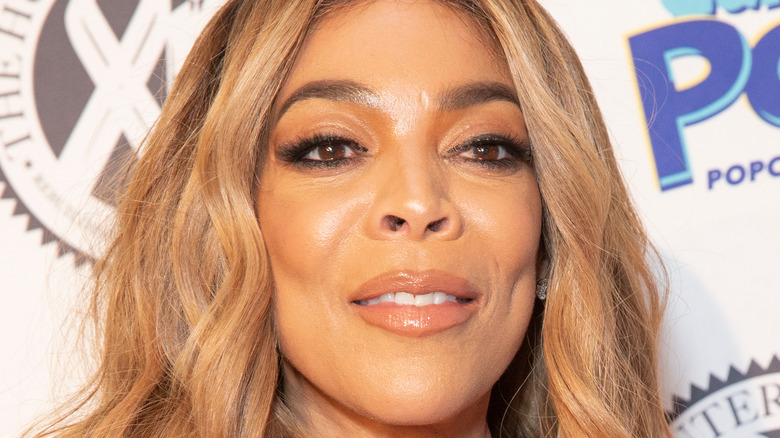 Shutterstock
Wendy Williams may have had a few controversies during her time hosting "The Wendy Williams Show," but she wants to make it clear that she did not fart on air. Williams addressed the rumors during an appearance on "SiriusXM's Andy Cohen" on June 30, after she was asked by Andy Cohen whether she or a crew member passed gas while filming her show in January 2020. "It's so disgusting. Like people are so weird with that," the TV host said. "I didn't pass gas." Williams called the rumors "so stupid," but added that people shouldn't be ashamed of how their body reacts after Cohen commented that it's hard to avoid "bodily function" mishaps on camera. 
"I burp all the time, right there on camera. I sneeze and things like that," Williams said. " ... That's what people do when they're having regular conversation. And people are like, 'You're an animal.'" Cohen then defended Williams, saying that there's bound to be accidents because she is "sitting there alone and talking for a half an hour straight" — a point that Williams initially made when "FartGate" happened last January.
"I have never farted once on this show. As a matter of fact, I barely fart, you know why? Because gas gets released several different ways and mine is belching, because all I do is talk," Williams said in a segment on her show. Per People, a stagehand later clarified that a hose made the noise, not Williams.