The Truth About Amber Heard's Baby News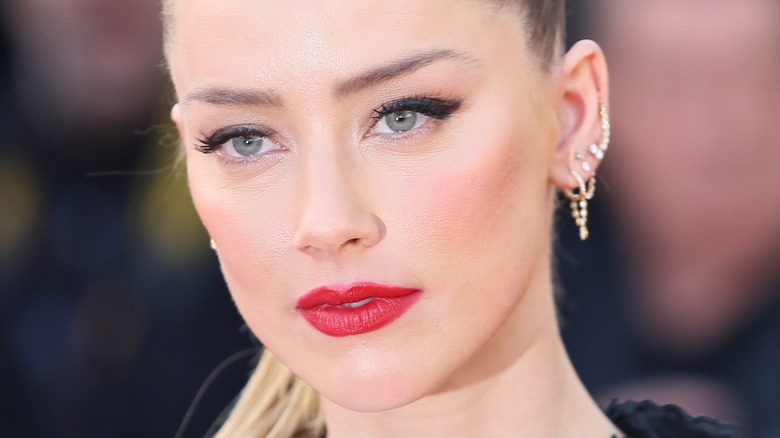 Shutterstock
We've heard Amber Heard's name in the news several times in the last few years but for all of the wrong reasons. The actor's relationship with now ex-husband Johnny Depp slipped into a downward spiral after Heard accused Depp of abusing her several times. It was one of the most intense divorces that we've ever seen, complete with drawn-out court battles.
But Heard kept marching forward, going on to score roles in "The Stand," "Justice League," and "Aquaman 2." Not too shabby, right? On the topic of preserving and coming out on top in hard times, the actor shared the following advice with Access Hollywood, "Adapt and survive. The better you are at making the changes internally, the better you have a chance of actually not just surviving but thriving."
Now has more news to celebrate  — on July 1, she announced she's a new mom. Keep scrolling to find out more about Heard's baby news that's practically breaking the internet. 
Amber Heard describes her baby journey as 'radical'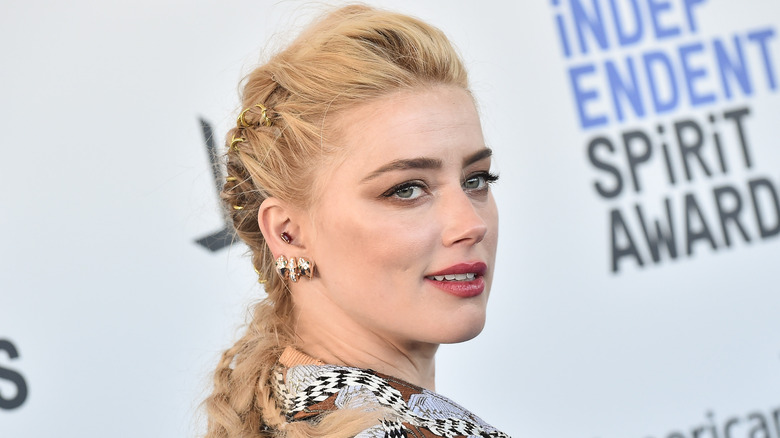 Shutterstock
Following a roller coaster ride with Johnny Depp and their very public falling out, Amber Heard finally had some good (and surprising news) to share with fans. The actor took to her Twitter account to welcome the newest addition to her family on July 1. "My daughter was born on April 8, 2021. Her name is Oonagh Paige Heard. She's the beginning of the rest of my life," she wrote.
Heard continued her heartfelt post in a second tweet, stating that she hopes we can all arrive "at a point in which it's normalized to not want a ring in order to have a crib. A part of me wants to uphold that my private life is none of anyone's business," she shared, noting her job compels her to "take control of this." She wrote in a third tweet, "I'm so excited to share this news with you. Four years ago, I decided I wanted to have a child. I wanted to do it on my own terms. I now appreciate how radical it is for us as women to think about one of the most fundamental parts of our destinies in this way." Heard accompanied the sweet caption with a photo of herself lying in bed with a sleeping baby snuggled on her chest. She looked every bit the role of a doting mother, closing her eyes while resting her chin on her daughter's head. 
Congrats to the mama and baby... we're so glad that everyone is happy and healthy.