Gwen Stefani And Blake Shelton's Wedding Plans Just Heated Up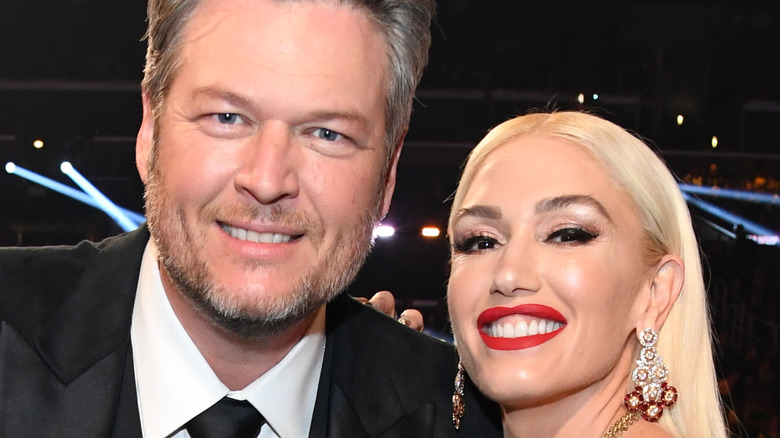 Kevin Mazur/Getty Images
It looks like Gwen Stefani and Blake Shelton will finally walk down the aisle! But before we get to the exciting news, let's recap their longtime romance. The two singers and musicians have been dating since 2015 after meeting as coaches on "The Voice." At the time, Shelton had recently split from his wife, Miranda Lambert. One month after Shelton announced his divorce, Stefani split from her husband of 13 years, rocker Gavin Rossdale.
In October 2015, Stefani and Shelton performed Drake's "Hotline Bling" on "The Tonight Show Starring Jimmy Fallon." Their obvious chemistry left the audience wondering if they were more than just co-workers. Cut to 2018, when Shelton proclaimed to Billboard that Stefani changed his life. "Next thing I know, I wake up and she's all I care about and I'm wondering if she feels the same about me," Shelton said. Two years later, Shelton popped the question to the hitmaker.
So when's the wedding? Well, Stefani has already had her bridal shower. And now there are signs the Shelton-Stefani nuptials are happening very soon — keep reading to find out why!
Blake Shelton and Gwen Stefani took a very big step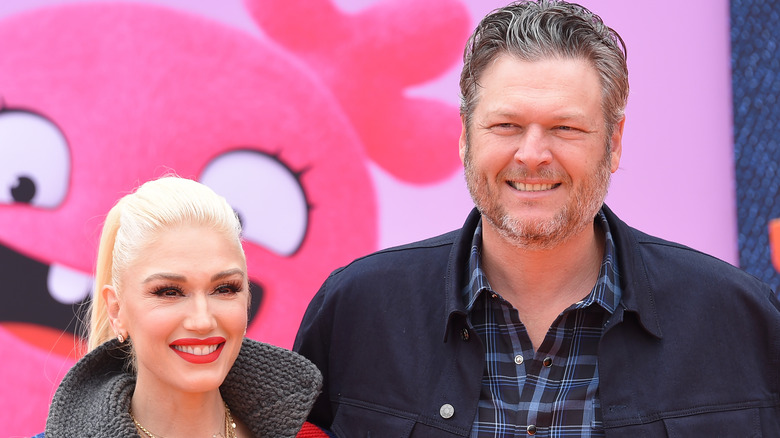 Shutterstock
Well, it appears Blake Shelton and Gwen Stefani are officially one step closer to being a married couple! TMZ reported on July 1 that the pair applied for a marriage license in Oklahoma on June 29, and sources told the outlet the wedding is potentially scheduled for July 3 at Shelton's ranch. TMZ noted how the couple must get married 10 days from obtaining the license.
A source told People recently that the couple is looking forward to a summer wedding. "Ever since they got engaged, they have both been adamant that no wedding will happen until it's safe for family and friends to attend," the source said. "Gwen expressed early on that she really wanted a summer wedding." They continued, "She was upset earlier this year when it seemed to be no end in sight for the pandemic. She slowly started planning the wedding this spring though."  
So will there be a wedding this weekend? That's unclear, but what we do know? We can't wait to see Stefani's wedding gown!