Here's How Princess Diana Really Felt On Her Wedding Day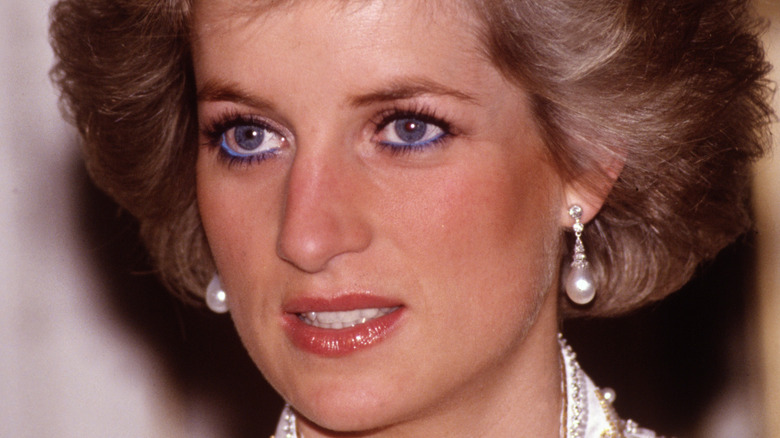 David Levenson/Getty Images
More than 750 million — yes, million — people in 74 different countries turned on their TV sets on July 29, 1981 to watch Lady Diana Spencer become a princess. Dubbed the "wedding of the century," Diana and Prince Charles' official union marked the peak of the British royal family's popularity, as the BBC noted. In London, 600,000 crammed the spaces around St. Paul's Cathedral to catch a glimpse of the breathtaking princess, who has remained the most popular royal years after her death, according to NDTV. Before her tragic death on August 31, 1997, Diana had reached superstar status, being "the world's most famed and photographed woman," according to a Washington Post report from the time.
Diana was a force to be reckoned with, and it all began the day she officially entered the royal family. She was thrown in the spotlight just the previous year, when she and Charles began to spend more time together, per The Age. "Royal weekend fuels rumors," the 1980 headline read, referring to heightened speculation that Charles and Diana would marry, which was sparked by their getaway at the queen's country house in Norfolk County.
Charles and Diana finally confirmed their engagement on February 24, 1981, just five months before the big day. Unsurprisingly, the media followed Diana incessantly during those months as Britons could barely control their excitement ahead of the royal wedding. But did Diana share their enthusiasm? Keep reading to find out. 
Princess Diana had second thoughts about marrying Prince Charles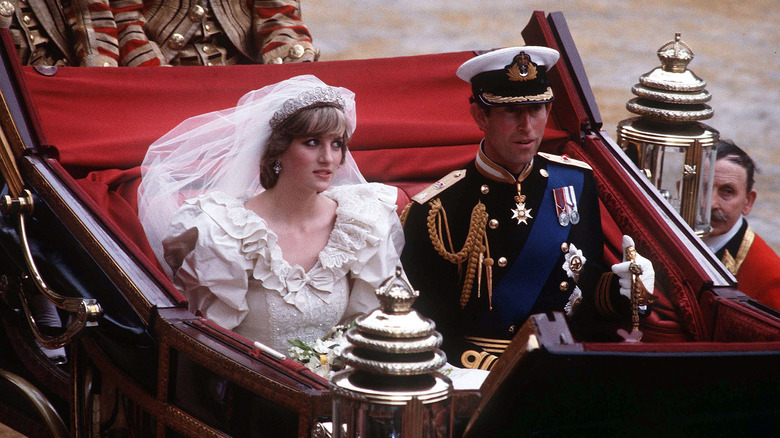 Anwar Hussein/Getty Images
Princess Diana's wedding day wasn't the happiest day of her life. In fact, it was quite the opposite, she said in tapes she recorded amid the breakdown of her marriage, CNN reported. "My wedding day, I think that was the worst day of my life," she admitted. "If I could write my own script I would have my husband go away with his woman and never come back." Diana was, of course, referring to Camilla Parker-Bowles, with whom Prince Charles had an affair while married to Diana.
The tapes, which served as the base for the National Geographic documentary "Diana: In Her Own Words," also revealed that Diana had doubts about Charles before marrying him, according to TODAY. Even during their engagement, Diana had felt uneasy about the close bond Charles maintained with his ex-girlfriend, especially after finding a bracelet with reference to nicknames Charles and Camilla had for each other, per CNN.
"I went upstairs, had lunch with my sisters who were there, and I said, 'I can't marry him. I can't do this. This is absolutely unbelievable. And they were wonderful and said, 'Well, bad luck, Duch. Your face is on the tea towel, so you're too late to chicken out,'" Diana said, per TODAY. Charles didn't feel that differently, per the Daily Mail. "I desperately wanted to get out of the wedding in 1981, when during the engagement I discovered just how awful the prospects were," he said.