What Angelina Pivarnick From Jersey Shore Does For A Living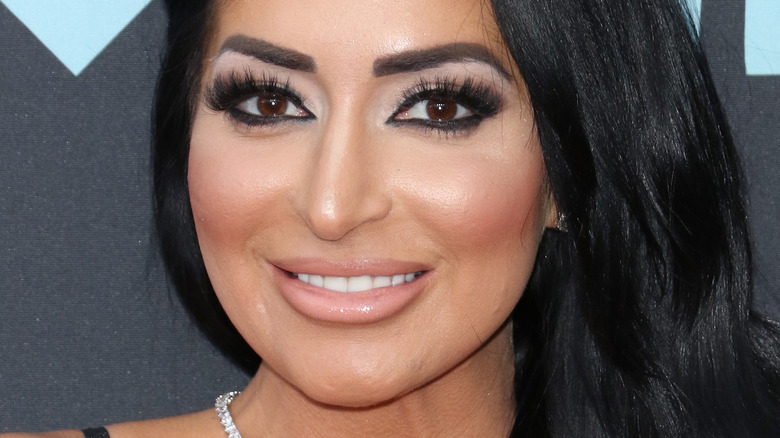 Jim Spellman/Getty Images
Angelina Pivarnick may be best known for her role on "Jersey Shore," but "reality TV star" isn't the most important thing on her resume. The 35-year-old Staten Island beauty held a surprising real-life job nearly a decade after viewers saw her skip her shifts at the Seaside Heights boardwalk t-shirt shop the cast worked at during the first season of the MTV reality show.
Pivarnick was once a bartender, and in 2010, during the original "Jersey Shore" heyday, she told The Arkansas Times that she was also employed as a full-time as a dental assistant working for an endodontist, "doing root canals, bartending on the weekend." She added that it was difficult for her, after quitting the first season of "Jersey Shore," to go back to work at a regular job in general dentistry while all of her former co-stars were "out making money, doing club appearances."
Even after returning to the "Jersey Shore" family, Pivarnick didn't follow in the footsteps of most of the other "Jersey Shore" women by opening a boutique store, such as Nicole Polizzi's Snooki Shop, Jenni "JWoww" Farley's Heavenly Flower, or Sammi "Sweetheart" Giancola's recently opened Sweetheart Coast. So what did she do instead?
Angelina Pivarnick worked the 'realest' job of any of her reality TV co-stars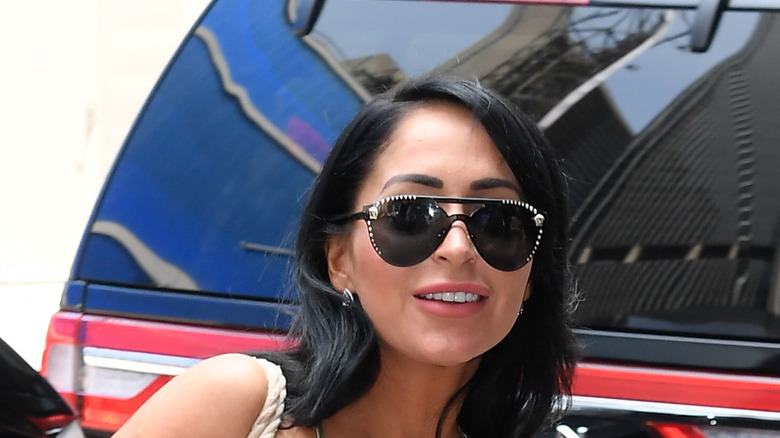 Raymond Hall/Getty Images
Sure, Pivarnick had a brief stint as a wannabe rapper, per TMZ, but that was not her career-defining moment. Instead, she worked a regular job that showed a completely different side of her. The glamorous MTV star worked as an emergency medical technician for the Fire Department of New York in her Staten Island hometown from 2016 to 2018, according to TooFab. "Forever I've wanted to help people, so I decided to go to school and do it," she said in 2014, per In Touch Weekly. "People really didn't have faith in me, but I proved them wrong, and now I have a career I want."
However, Pivarnick's career as an EMT in her hometown did not end well. While she enjoyed helping people, she was injured on the job while lifting a patient. "I got injured on the job trying to save a life," she said, per Life & Style.
Pivarnick tore her back and was never the same at work, so she took on fewer physical jobs for the remainder of her time as an EMT staffer. But the injury wasn't what caused her to leave the job she loved. The reality star was reportedly sexually harassed by some of her male EMT co-workers who recognized her from "Jersey Shore." She ultimately sued the New York Fire Department over her sexual harassment claims, and in 2020, she settled with the city for $350,000.