Jersey Shore's Angelina Raises Eyebrows With Details About Her Love Life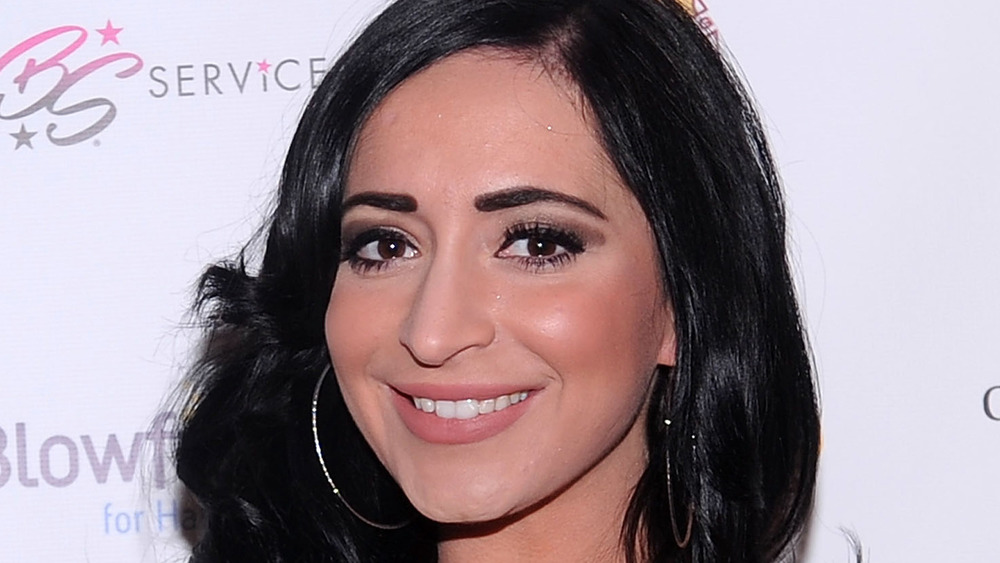 Bobby Bank/Getty Images
Does the "TL" in "GTL" actually stand for "touch-less"? Because that's the type of marriage Jersey Shore's Angelina Pivarnick says she has with her husband.
During the season 4 midseason finale of Jersey Shore: Family Vacation, which sees its usual tanned suspects partying it up "between New Orleans, Las Vegas and New Jersey," per the MTV website, cast-member Angelina made a surprising admission. While planning a re-do wedding to Chris Larangeira, the 34-year-old opened up to her roommates about her and her husband's love life. Or lack thereof. "Unfortunately, Chris and I did not have sex, and there was no sex on the real wedding night either," she admitted during the episode (via Us Weekly). "Maybe on the redo [wedding night], we'll finally have sex. Probably not but I'm just saying... yeah, it's probably not going to happen. It never happens anyway. We never have sex." Huh.
Chris and Angelina held a second wedding after their first, drama-filled ceremony in November 2019 during Season 3 didn't go so well, per App. During that New Jersey-set event, per Us Weekly, cast-members Nicole "Snooki" Polizzi, Deena Nicole Cortese, and Jenni "JWoww" Farley lobbed insults at Angelina during their speeches. As App wrote, "there's been bad blood ever since," with Snooki quitting the show ahead of Season 4. 
Well, there are always fireworks on Jersey Shore, just apparently not in the bedroom for Angelina and Chris. Here's how fans are reacting.
Fans are pretty surprised about Angelina's reveal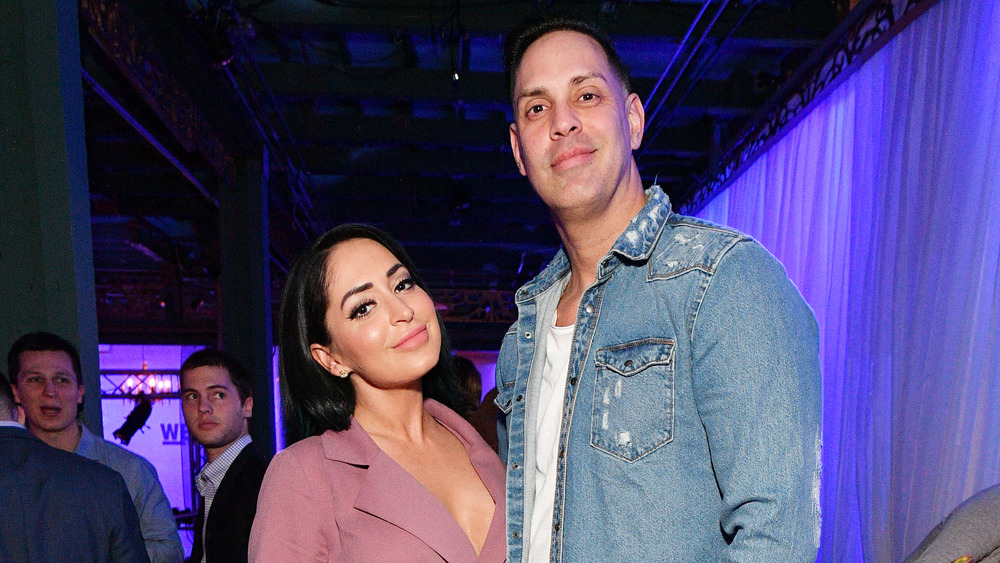 Dia Dipasupil/Getty Images
So how are fans reacting to Angelina Pivarnick's admission on Jersey Shore: Family Vacation that she and husband Chris Larangeira have "no sex"? People online are pretty shocked, with some questioning the stability of the marriage. Others are just questioning... the whole thing. 
"I'm not saying Angelina and Chris from Jersey Shore are divorced..I'm just saying, I dreamt that they were sooo let's see if we get news soon about those two," one Twitter user wrote. "Why is Angelina from Jersey shore so freaking [weird]. Lmao, stays obsessed with vinny," another wrote, noting how Angelina still seems to have a thing for cast-member Vinny Guadagnino. "the fact that jersey shore producers still encourage the relevance of angelina is both shocking and appalling," wrote a third. 
Meanwhile, on Jan. 1, 2021, Angelina caused backlash from fans when she, per ScreenRant, "shared a fake ultrasound post on her Instagram page, leading fans to believe that she was pregnant." She captioned the post, "So excited to finally share our news!" per App. But when fans clicked the link, it actually led to an article recapping Jersey Shore: Family Vacation. Oy. 
While Angelina Pivarnick's reveal about her marriage is eyebrow-raising, she is one to cause a lot of drama. So you never know.