Why Meghan McCain Hated Interning At SNL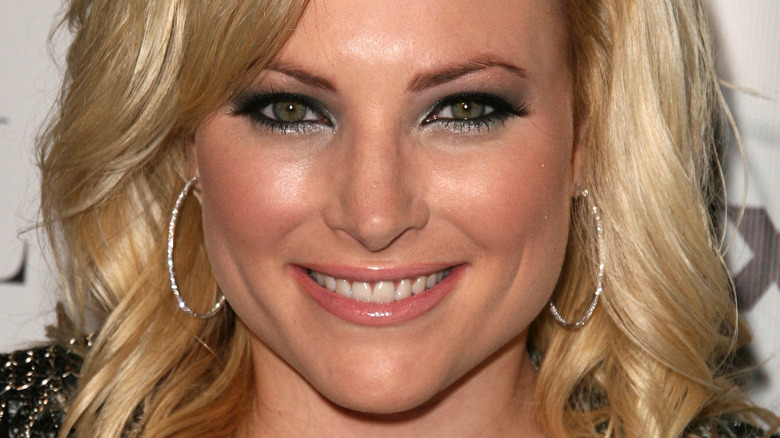 Shutterstock
Meghan McCain has been in the news after announcing that she's stepping down from her role on the daytime talk show "The View," per the Daily Mail. On the July 1 episode of the show, she said that being able to leave New York City during the COVID-19 pandemic made her realize she was ready for a change. She was pregnant with her daughter Liberty as she and her husband, Ben Domenech, spent their quarantine in Washington D.C., a place McCain is very familiar with due to her late father's senate career.
McCain said, "I came to the D.C. area ... where I grew up splitting time, and we have this incredible life here," she said. "We're surrounded by my family, his family, by friends, by this incredible support unit. And I think as any new mom knows when I think about where I want Liberty to have, you know, her first steps and her first words, I just have this really wonderful life here. Ultimately I felt like I didn't wanna leave."
McCain's tenure on "The View" is far from what she thought she would do with her career. She graduated from Columbia in 2007 with a degree in art history, per Columbia Magazine. She planned to become a music journalist and interned at Newsweek and "Saturday Night Live," though the latter was an experience she said she hated. But why? Keep reading to find out.
Meghan McCain interned at Saturday Night Live in 2004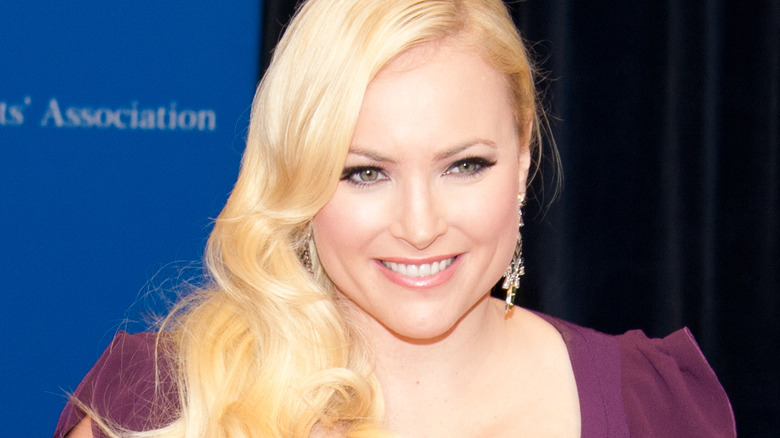 Shutterstock
Meghan McCain secured (reportedly with her father's help) a coveted internship at the iconic sketch comedy show "Saturday Night Live" in 2004. While many young people would figuratively kill for that opportunity, McCain was less than impressed by her experience.
McCain described her internship like, well, an internship — she said she was mainly responsible for "getting coffee and refilling the popcorn bucket," per Playboy. She was the assistant to Lorne Michaels' assistant and "a sort of office slave," she added. Her most memorable experience was when Ashlee Simpson kicked in her dressing room door after her infamous lip-syncing incident.
In other McCain and "SNL" news, the political pundit took Aidy Bryant's parody of her in stride. The sketch involved a spoof on one of McCain's appearances on "Morning Joe," featuring Kate McKinnon and Alex Moffat as Mika Brzezinski and Joe Scarborough, per AZ Central. The morning after the May 19 episode, McCain tweeted, "Can't believe I got parodied on SNL last night – is this the first time this has happened to a former Lorne Michaels intern?! Also fun fact, @aidybryant and I went to the same high school in Phoenix."