How Princess Diana's Wedding Dress Broke Records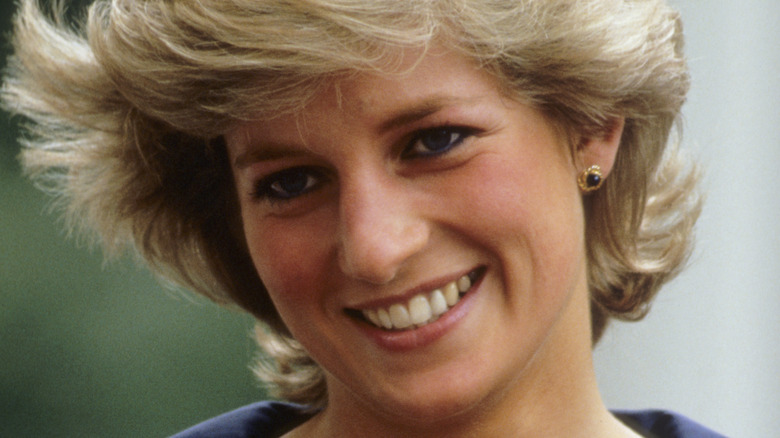 Georges De Keerle/Getty Images
When Princess Diana married Prince Charles on July 29, 1981, people all over the world tuned in to watch what The Washington Post considered "the wedding of the century." The Princess's dress was designed by Elizabeth and David Emmanuel, and at the time, it cost a hefty 9,000 GBP, per Metro. Prince Charles, meanwhile, wore his full naval uniform. It was estimated that more than 750 million people all over the world tuned in to the wedding, per The Washington Post. Charles and Diana's wedding still holds the Guinness World Record for the "largest TV audience for a wedding."
But it wasn't just the number of people who tuned in to the wedding of Prince Charles and Lady Diana Spencer that was record-breaking. Princess Diana's wedding dress, in fact, broke several records, too. 
So, what was the reason that Princess Diana's gorgeous wedding dress broke records? The story might surprise you!
Princess Diana's train was the longest royal train in history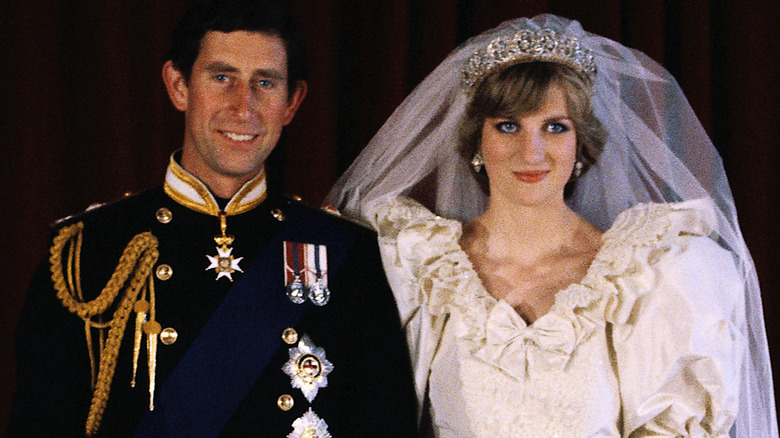 David Levenson/Getty Images
According to Harper's Bazaar, Princess Diana's wedding dress boasted a whopping 10,000 pearls and had the longest dress train by a royal in history. PopSugar further reported that the train was a whopping 25 feet long, and the dress cost $115,000 USD. Say yes to the dress, indeed!
But despite the fairy tale nature of their wedding, there was nothing romantic about their marriage. The night before their marriage, Prince Charles told Princess Diana that he didn't love her. "One of the most shocking things that Diana told me was that the night before the wedding Charles told her that he didn't love her," said Penny Thornton, a friend of Princess Diana's, to People in 2020. "I think Charles didn't want to go into the wedding on a false premise. He wanted to square it with her and it was devastating for Diana."
Of course, to viewers at the time, Charles and Diana had a picture-perfect wedding, thanks in part to her gorgeous dress. Per the BBC, the dress is now on display at Kensington Palace.