The NCIS Star You Didn't Realize Was In From Justin To Kelly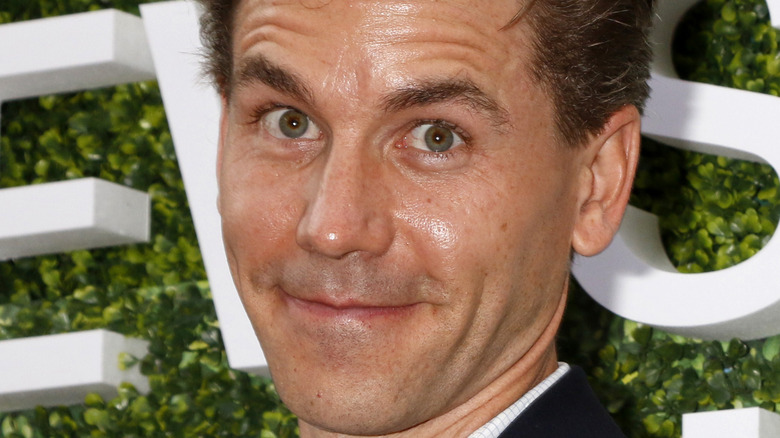 Shutterstock
"NCIS" is one of CBS's longest-running dramas — and for good reason. The show, which premiered in 2003, follows a group of NCIS (Naval Criminal Investigative Service) agents as they work together in high-stress situations. Per Outsider, "NCIS" is one of the longest-running primetime television shows with 18 current seasons and a 19th season in the works. Its success can be attributed to fan-favorite characters like Leroy Jethro Gibbs, Timothy McGee, Abby Sciuto, and Jimmy Palmer (via CBS).
Brian Dietzen, who plays Jimmy Palmer on "NCIS," has had unexpected longevity on the show. Dietzen joined the show in 2004 as a recurring guest star, but was eventually promoted to a series regular after his performance impressed producers. As Dietzen recalled in an interview with Paul Semel, via Hello Magazine, his character was supposed to be a one-timer, but he made some "really bold choices" during his day on set. "Had it been for a starring role, I would've had to test for the network, and if I had done that, I probably would have made different choices — and I probably wouldn't have gotten the job," he added.
While "NCIS" has given Dietzen acclaim and adoration from millions of fans across the globe, his earlier works were not as favorable amongst critics, like when he appeared in "From Justin to Kelly" in 2003. Find out who he played in the film below.
Brian Dietzen thinks From Justin to Kelly was one of the 'worst' things he's done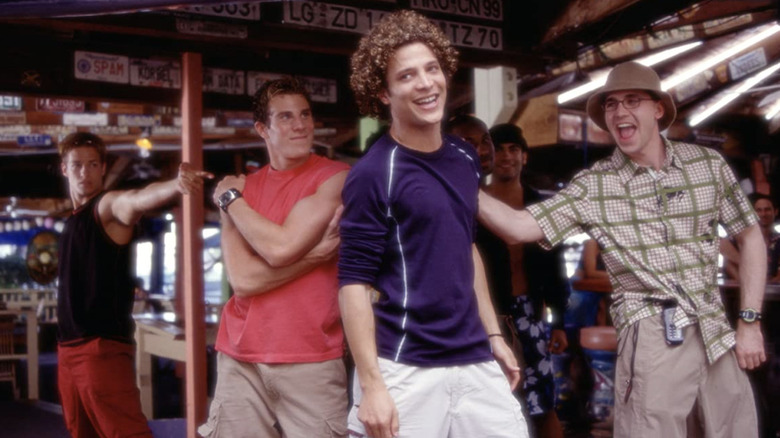 20th Century Fox
Brian Dietzen may be best known as Dr. Jimmy Palmer on CBS's "NCIS," but he once portrayed a forgettable character in the 2003 film, "From Justin to Kelly." Dietzen played Eddie — a friend of Justin Guarini's title character, who liked nerdy things such as cyber-chatting and surfing the web, per Vulture. The film starred American Idol winner Kelly Clarkson as a waitress from Texas who falls in love with a college student on spring break. Unfortunately, the film was critically panned for its performances, plot, and musical numbers. It also performed poorly at the box office, earning $4.9 million overall, per Box Office Mojo.
Dietzen seemingly agreed with the critics and said that the film was one of the first things he's ever seen, retweeting a meme about the presidential debate in September 2020. "That debate was the worst thing I've ever seen and I was in 'From Justin to Kelly,'" Dietzen joked on Twitter.
Although "From Justin to Kelly" was one of Dietzen's biggest acting regrets, no one could blame him for saying yes to the role. After all, he was a struggling actor trying to make it big. Thankfully, he's found his career-defining role in "NCIS" and does not have to suffer in the embarrassment of "From Justin to Kelly" anymore.