Why Iggy Azalea's Music Video For 'I Am The Stripclub' Is Causing Such A Stir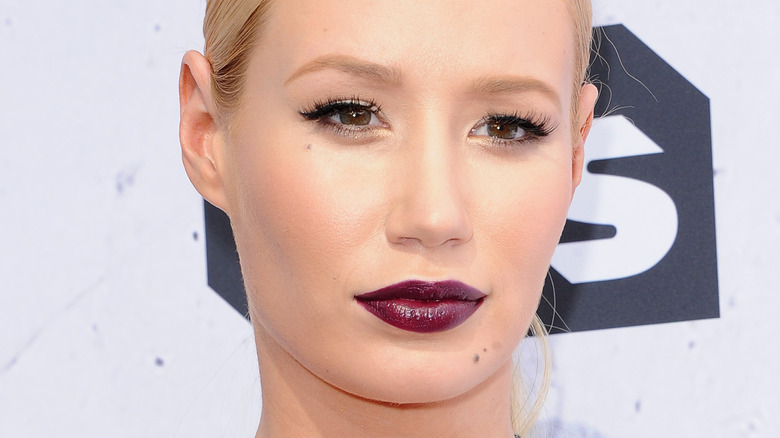 Shutterstock
Iggy Azalea is one to push the boundaries, as she's done many times in the past with her vibrant makeup, unique hairdos, and eclectic style. Ever since she released her debut music video, "Fancy," in 2014, the Australian-born rapper has continued to take her fashion to new heights. However, her risqué choices have landed her in hot water many times in the past.
Azalea has been a topic of conversation in recent days since she released her new music video for "I Am The Stripclub." The musician announced the video for her new song on social media, and days later, it dropped on YouTube on Friday, July 2. Azalea celebrated the release by sharing a snippet of the scandalous video. "'I Am The Stripclub' is out now, please support me buy [sic] purchasing it on iTunes, streaming on Spotify etc & of course by watching its amazing a** video on YouTube! This song is really special to me – Seriously!" she gushed on Instagram.
At first, fans praised Azalea for the cinematic experience by filling her comments section with sweet messages. "I gon stream it like crazy bye y'all," one user joked, as another commented, "The queen is back. We love you Iggs!" However, it wasn't long before Azalea started trending on Twitter for all the wrong reasons. To find out why "I Am The Stripclub" is causing such a stir, keep reading. 
Fans accused Iggy Azalea of taking cultural appropriation to a new level in her 'I Am The Stripclub' video
Iggy Azalea released the music video for her song, "I Am The Stripclub," on July 2, and since it debuted on YouTube, it's amassed millions of views. But while the number continues to grow, reactions to the performance aren't what Azalea hoped for. In fact, the music video has ticked off a lot of fans, as they've accused Azalea of blackfishing and cultural appropriation.
In the 2:49-minute video, Azalea can be seen sporting several scandalous ensembles in addition to a variety of hairstyles, including a dark black wig. The natural blonde's complexion appeared much darker than usual, which prompted many to believe she incorporated the makeup and accessories to appear Black or mixed-race. "You are telling me that THIS is Iggy Azalea? When will the blackfishing cease? When," one Twitter user wrote, while another echoed, "Taking blackfishing to new heights, Iggy knows what's up."
Azalea quickly responded to the accusations, saying she was wearing the "same" Armani makeup shade that she's worn in "every music video" since "Sally Walker" in 2019. "This is the color I wear, it's on the arm color of a tan white person," she insisted. "I'm not wearing crazy dark makeup at ALL. Everyone in the club scene looks darker, it's a club scene! I'm sick of [people] trying to twist my words or make s**t a problem when all I've done is try a hair color."