What Is Bobby Giancola From Below Deck Med Doing Today?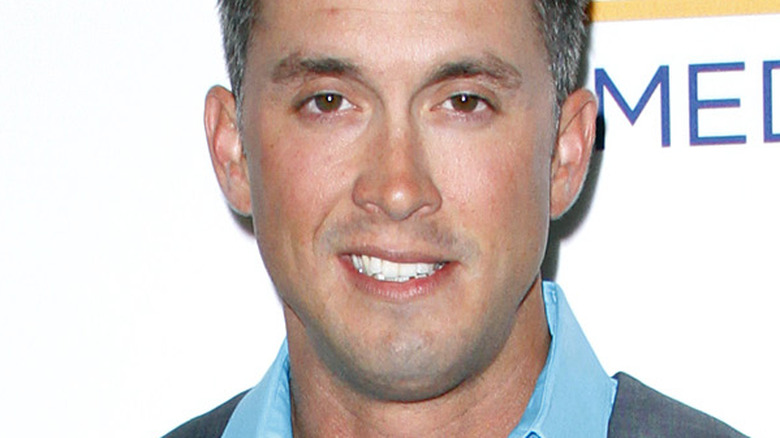 Donna Ward/Getty Images
In 2016, Bravo realized it could capitalize on the popularity of its show "Below Deck," and debuted "Below Deck Med," which is the same concept of amazing yachts, attractive single crewmates, and demanding passengers, only set in the crystal clear blue waters of the Mediterranean. It obviously was a success and the show debuted the first episode of Season 6 on June 28, per Decider.
Five years ago, fireman-turned-deckhand Bobby Giancola charmed audiences and formed a close friendship with Season 1 bosun Bryan Kattenberg. Then, in Season 2, Bobby became disillusioned when that season's bosun Wes Walton chose Malia White to be the lead deckhand over him, per CheatSheet. Of course, fans know now that Malia was in a love triangle with Wes and chef Adam Glick.
Before "Below Deck Med," Bobby was an EMT and firefighter who was transitioning into the yachting industry, per CheatSheet. In 2018, Bobby revealed on his Instagram account that he'd gotten his captain's license. He captioned a photo of a yacht, "Behind the sticks or should I say remote control of this beautiful 88' Sunseeker ... So crazy to think 3 years ago I left the fire dept driving fire trucks and somehow ended up being a deckhand on Below Deck to then taking my 100-ton captains course and learning how to drive multi million dollar boats," he shared. So, what's Bobby up to today? Is he still in the yachting industry? Keep reading to find out.
Bobby Giancola isn't working on yachts, but he's working with yachts
Bobby Giancola is a Florida native who grew up in Brevard County in Satellite Beach. After his experience on Seasons 1 and 2 of "Below Deck Med," he officially left his career as an EMT and firefighter behind. He worked as a bosun on a 145-foot yacht, worked his way up to First Mate, per Bravo, and as mentioned got his captain's license.
More recently, the "Below Deck Med" alum moved to Fort Lauderdale, Florida to work as a yacht broker for Denison Yachting. He proudly features the boats he's sold on his Instagram. In his free time, he (of course) loves to hang out on boats with friends. He also scuba dives, per Bravo.
Bobby also keeps up with his fellow "Below Deck Med" and "Below Deck" alumni. He hung out with stew Christine Drake and featured a photo of the two of them on his Instagram, captioning it, "I'm a slacker when it comes to posting but I got to bump into this beaut last weekend and play catch up ..." More recently, he featured a photo of himself with Malia White and Alex Radcliffe and captioned it, "Basically every time @alexradcliffe and I want to take a picture with @maliakpwhite we have to sit. #tallguyproblems." Fans will be happy to know he and the "Below Deck" fam are still close!