The True Story Of How Steve Howey Met Sarah Shahi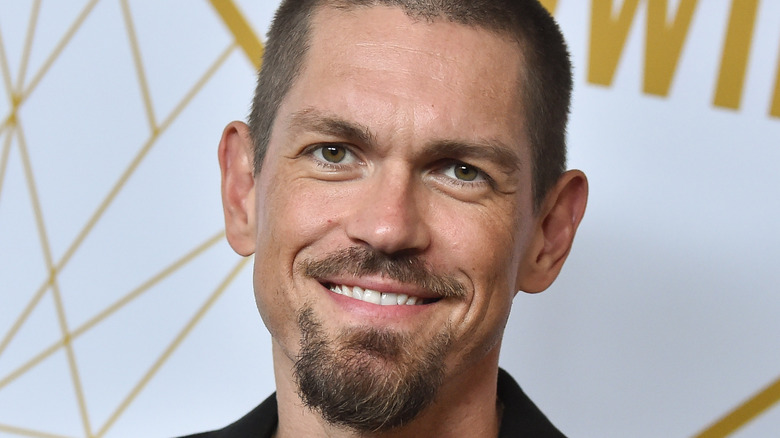 Shutterstock
Actors Steve Howey and Sarah Shahi appeared to be the perfect Hollywood couple, as they often gushed over each other on social media while raising their family. Originally, Shahi had misgivings about having children because of her own childhood. "I came from a single parent household," she told People in 2009. "And I had a bad example of what a husband and father could be and how irresponsible a father could be." That all changed once the "Fairly Legal" actor saw how loving of a father Howey was. "When I look at him as a father, he's so sexy to me," she said at the time. The couple had three children together, and constantly worked on balancing their careers, parenting, and love life. "[W]e'll run to the kitchen and do a tequila shot really fast — just do something together,' Howey told People in 2020. "Then it's right back into the playroom or changing a diaper."
Part of the inspiration for the marital issues Howey's character experienced on Showtime's "Shameless" was drawn from the actor's real life, as he revealed to Talk Nerdy With Us in 2016. "I helped [with] the storyline with Kev because of my own experience," he said. "My wife and I were like any other couple." Unfortunately, the real-life couple's marriage came to an end when they finalized their divorce in April after announcing their split the year before, per Us Weekly. Keep reading for the interesting story of how they met in the first place.
Steve Howey's father brought the two actors closer together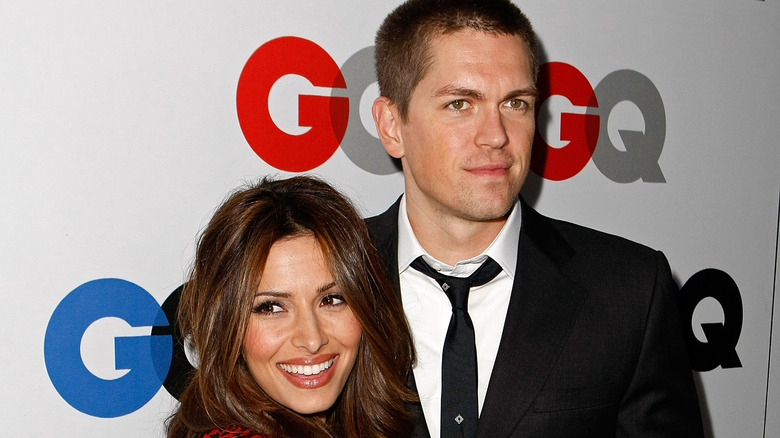 Michael Buckner/Getty Images
Steve Howey and Sarah Shahi met while working together, and it was Steve's father, Bill Howey, who played an integral role in bringing the once-happy couple together. Shahi met her future husband when she had a guest-spot in 2004 on "Reba," where Steve played Reba McIntyre's son-in-law, per Backstage. After filming, he told Shahi about an incredible acting coach she should try, who just so happened to be his father. The "Person of Interest" star had trepidations. "I just thought it was a bad idea," she told Backstage in 2012. "We were too close." 
In the end, she decided to attend, and Bill's lessons had an immediate impact on Shahi's chops. "He was the only coach that really pushed me to make it personal," she recalled. The renowned acting coach, who wrote the acting book "The Actor's Menu," was always impressed with Shahi's fearless approach. "From the beginning, she's been interested in exploring and not afraid to discover herself and her craft," Bill told Backstage. "I've always said she's arguably the hardest working woman in show business." Shahi referred to working with her future father-in-law as her "best-kept secret."
In time, the couple became serious, and a few years after they met on the set of "Reba," Steve proposed in 2007 while they were vacationing in Hawaii, per the Daily Mail. They eloped in February 2009, just five months before the birth of their first child, via People.