The Shameless Star That You Didn't Remember Was In Criminal Minds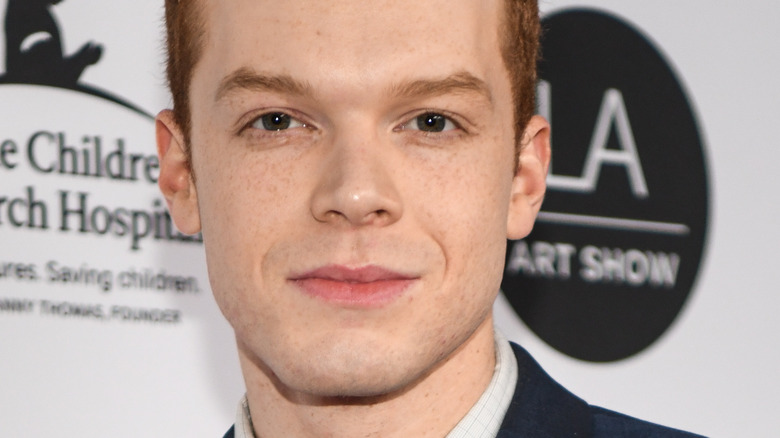 Morgan Lieberman/Getty Images
"Shameless" ran for 10 seasons on Showtime and followed the Gallagher family, who navigated their life in Chicago while their father (William H. Macy) spent a lot of time at the bar. The kids seemingly had to grow up by themselves, but this family "[made] no apologies for being exactly who they are," per the show's description.
Their unapologetic attitude was clearly TV gold, but the coronavirus pandemic impacted production on Season 11 — its final season, according to The Hollywood Reporter. Showrunner John Wells revealed that most of it was already written, but they had to make some adjustments to make the show as timely as possible given the pandemic's effect on working-class communities, per the outlet. "We rewrote all of the first six or seven episodes, all of which were already written," he said. The figure added, "We try and make it as specific to the time when we're shooting it, even though we know we are going to be a couple of months off. But the impacts on all of us — particularly on working-class and poor communities — have been significant and we're trying to deal with those issues in a satirical way but also taking an honest, dry-eyed look at what has actually happened to these communities and specifically to our characters."
"Shameless" might draw a lot of eyeballs, but there was one star who also scored a guest role on "Criminal Minds." Keep reading for more details.
Cameron Monaghan played a young, evil killer on "Criminal Minds"
Cameron Monaghan has played Ian Gallagher on "Shameless" since the beginning of the series, but he was reportedly written out at "the end of the first half" of Season 9 when his character was given a prison sentence, according to The Hollywood Reporter.
However, Monaghan told the outlet that he left and returned to the show in a matter of months due to his contract. "I've renewed [my contract] a number of times, and it got to a point where I wanted to step away for creative reasons as well as business," he said. "I took some time away and talked to showrunner John Wells about possible things we could do with the character in the future, and we go to a place both creatively and financially where I felt comfortable coming back," he added.
Before he hit it big on "Shameless," Monaghan guest-starred on something else ... a Season 2 episode of "Criminal Minds," where he played "a troubled kid who turns into a serial killer when he figures out how to lure kids into the woods and kill them with a baseball bat," according to Cinemablend. Wow. Per the outlet, the guest spot was one of the show's ten best cameos, and a young Monaghan was reportedly "terrifying" in his role. So there's that fun fact for your "Shameless" binge-watch!