The Real Reason Demi Lovato And Wilmer Valderrama Keep In Touch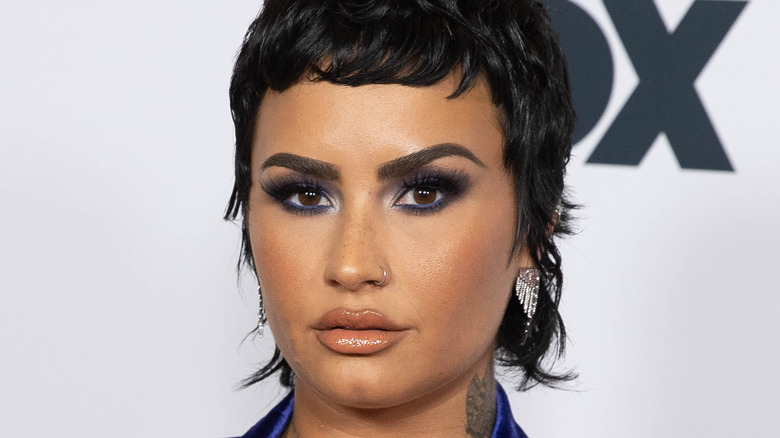 Emma Mcintyre/Getty Images
Demi Lovato's love life has returned to being front-and-center headlines in 2021. After breaking off their engagement to "The Young and the Restless" star Max Ehrich following a fast-paced quarantine romance in September 2020, Lovato spoke with Glamour in March, making a big announcement about their sexuality. "I hooked up with a girl and was like, 'I like this a lot more,'" Lovato told the magazine, describing themselves as "really queer." The "Cool for the Summer" hitmaker also tweeted in May, that they went by the pronouns "they/them" from then on, identifying as non-binary. Lovato also seemingly got closer romantically in 2021 to singer and rumored girlfriend Noah Cyrus, with the two spotted in their first PDA outing holding hands at a Disneyland event on June 29, as per Page Six. 
Amidst all these revelations, it's easy to forget just a few years ago, Lovato's romantic life was most-documented for their six-year relationship with "That 70's Show" star Wilmer Valderrama. Dating from 2010, when Lovato was just 18, according to People, until 2016, Lovato said in the 2017 documentary "Simply Complicated" that "it had nothing to do with falling out of love. We decided together that we're probably just better as friends." 
With the two reuniting — sort of — in January when their animated film, "Charming," hit Netflix, sources have revealed they still keep in touch, even given Valderrama's 2020 engagement news to model Amanda Pacheco (per Today). Keep reading to find out why the exes stayed so amicable. 
Could Demi Lovato still have regrets over Wilmer Valderrama breakup?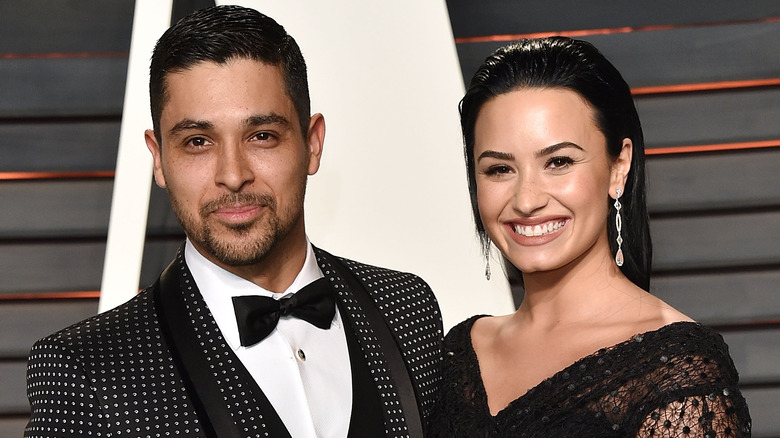 John Shearer/Getty Images
Demi Lovato and Wilmer Valderrama "are still in touch," an ET insider disclosed in February. Even after the latter's engagement to Amanda Pacheco on New Year's Day 2020, as Today announced, the source revealed, "They still love each other as friends and will always be supportive of one another. They both just want each other to be happy, whatever that might entail." This contradicts Lovato's April 2020 revelation to Harper's Bazaar, with them saying of Valderrama, "I'm really happy for him... but we're not in each other's lives [and] haven't spoken in a long time." They added at the time, "I think I needed that, because I needed to learn to be okay on my own." 
After all, Lovato leaned heavily on Valderrama, according to TMZ reports, in 2018 during their hospitalization and subsequent rehabilitation following their overdose that summer. Per the outlet, the actor became a "crutch for Demi," with the two in steady communique but not romantically re-involved. "Our sources say the two talk several times a week and meet up as well, but it's...simply a supportive friendship," TMZ reported then.
Lovato had their own doubts about their 2016 split from Valderrama. They candidly shared in their 2017 documentary, "Simply Complicated," "I do have moments where it's late at night and I'm lonely and I wonder if I made the right decision, because love is a gamble." Alas, time can only tell on that one.