Here's How Much Coco Gauff Is Really Worth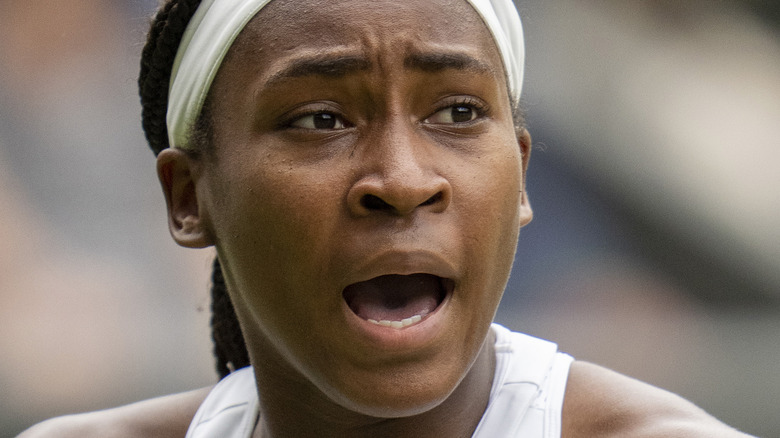 Pool/Getty Images
She's the youngest tennis player ranked in the top 100 by the Women's Tennis Association, but Coco Gauff (real name: Cori Gauff) is more than just an on-the-court sensation. She won her first tennis title at the tender age of 15, and has been smashing records and expectations ever since. Perhaps unsurprisingly, Gauff said that she was most inspired by two other Black legends on the court: Venus and Serena Williams. 
"Serena Williams has always been my idol ... and Venus," Gauff said to UPI back in 2019. "They are the reason why I wanted to pick up a tennis racket."
No matter who first inspired Gauff, she now clearly seems to be running with the ball — or the racket — on her own. But the question many people have is, how much is Coco Gauff really worth? We did some digging and got some answers for you — read on to find out!
Coco Gauff is a multi-millionaire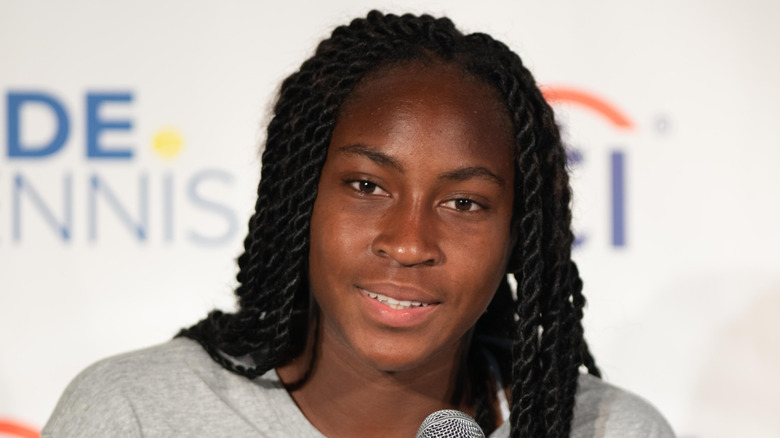 Shutterstock
As of 2021, Coco Gauff has a net worth of $2.5 million, according to Celebrity Net Worth. Most of her earnings come from the tournaments in which she competed. For example, when she competed in Wimbledon at the age of 15, she won a total of $75,000. In total, her wins that year earned her nearly $150,000. But she also has some newfound endorsements. For example, after she competed in Wimbledon, she signed an endorsement deal with the pasta company Barilla. She also signed an endorsement deal with Head, a company that makes tennis racquets. The total of the two combined deals was worth $1 million.
Part of Gauff's success came as a result of signing with Roger Federer's agency. According to ESPN, Gauff signed with the tennis legend's agency when she was only 14 years old, after she won the French Open junior title. Fellow tennis player Alexandra Stevenson told the outlet that Gauff has "the best people around her." 
"She has the best people around her in every aspect," Stevenson said. "That includes trainers, physios and even getting things like media training. All of that wasn't as prevalent when I started but it makes a difference. I can't go back in time, but I wish I had the support around me that she has."