The Truth About Drew Carey's Time In The Marines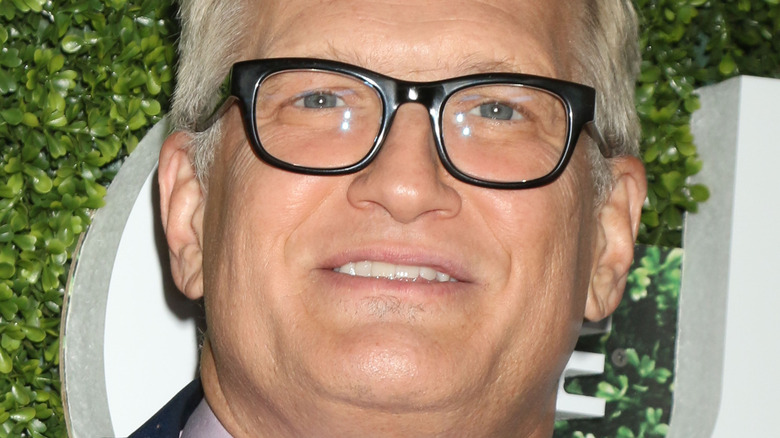 Shutterstock
Every once in a while, we remember that Drew Carey — comedian, talk show host, actor — was once in the United States Marines and it never fails to blow our minds. It's true, though! If you don't believe us, here is the full story.
Some of Carey's best known claims to fame include starring in the 1990s sitcom "The Drew Carey Show," hosting the beloved improv sketch show, "Whose Line Is it Anyway?" and eventually taking over for the one and only Bob Barker as host of "The Price Is Right." The man's whole brand is definitely family-friendly, and it's hard to think of a show he's done that wouldn't be appropriate to watch with your dad. So, maybe it's not that surprising that he's a former member of the military. That, plus he definitely has the hair for it.
So, what do we actually know about his time in the Marines? It turns out he was pretty hot back in the day.
Drew Carey learned important lessons in the Marines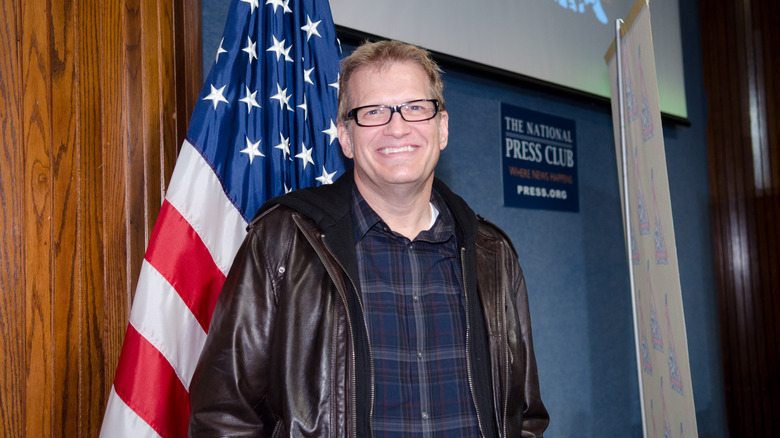 Kris Connor/Getty Images
In addition to his signature flat-top haircut, Drew Carey said his days in the U.S. Marines instilled in him a work ethic that has helped him in his career. "The Marines gave me a really strong sense of discipline and a work ethic that kicks in at my job," he said in an interview with ESPN. "All the extra hours I put into the show, I don't really mind. I think that attitude comes from my Marine days."
Plus, Carey said this was also the time of his highest athletic achievement. "Oh, and once, when I was in the Marines, I got a perfect score on my physical fitness test. That was a highlight, too," he told ESPN.
That said, the Marines wasn't exactly a calculated move designed to kickstart his entertainment career. In a fan Q&A published in Time, Carey said, "I just had to get out on my own. I didn't have a place to live, and I was sleeping on my brother's couch. He bought my underwear and socks. The Marines was a fresh start — that is why they shave your head. I wish they would let you change your name." We'd have to say it all worked out for the best.