The Truth About Bob Barker And Drew Carey's Relationship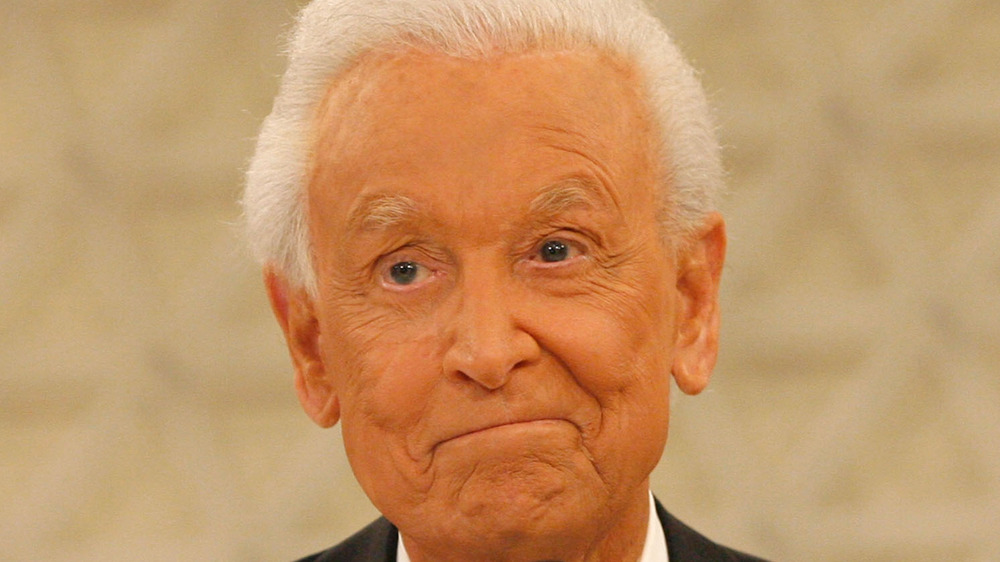 Mark Davis/Getty Images
In 2006, Bob Barker announced he was retiring from The Price Is Right after 35 years. For decades, fans watched the beloved TV host call audience members to "come on down!" to play the game, which revolved around contestants competing by guessing random merchandise prices for a chance to win cash and prizes. Many were arguably sad to see Barker go, but in July 2007, comedian and actor Drew Carey was named the new host of The Price Is Right. 
At the time, Carey told the Associated Press (via Today): "I realize what a big responsibility this is. It's only a game show, but it's the longest-running game show in American television and I plan to keep it that way." He's kept his promise because in 2021, its over 14 years he's been successfully hosting the classic game show. It also helped that Carey had Barker's blessing after he shared that "he was told as long as Bob Barker is cool with it, the fans will be cool with it." When Barker heard Carey's comment, he confirmed he was, in fact, "cool" with him taking over as host despite not being very familiar with his work.
So, are Barker and Carey still on good terms after all these years? Keep scrolling to find out the truth about their friendship.
Bob Barker seemingly snubbed Drew Carey's Price Is Right performance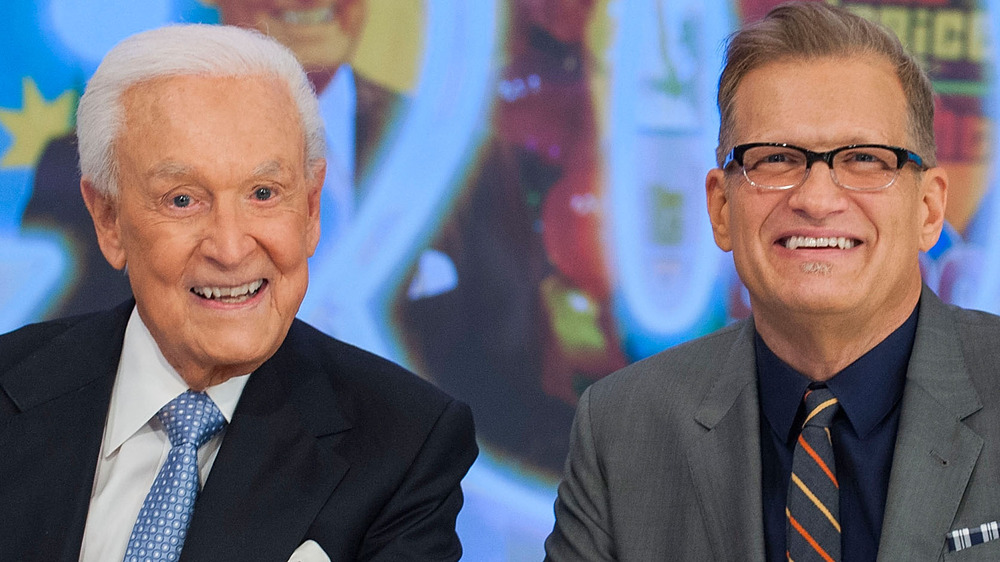 Valerie Macon/Getty Images
When Drew Carey was named The Price Is Right's new host in 2007, Bob Barker had only good things to say about his successor to the Associated Press (via Today). "I understand he ad-libs very well and that he has a very nice, friendly way of working, and I think both of those would be helpful to him on The Price Is Right." He also gave the actor some advice, adding, "Go out there and do that show the way you think it should be done. Don't imitate me and don't imitate anyone else."
However, a few years later, Barker seemingly threw some shade at the way Carey hosted the show and insinuated that the comedian was boring. He told TMZ in 2010, "He does the show differently than I did," adding, "I tried to make the show really exciting and uh, he doesn't do that. He plays the games." However, he later clarified his comments, telling Entertainment Weekly, "[Carey's] a charming man, and kind and gracious. To think that I would say anything derogatory about him is idiocy." Barker also added, "I would not criticize Drew Carey. I would not criticize this show. I would not criticize CBS."
Are Bob Barker and Drew Carey friends?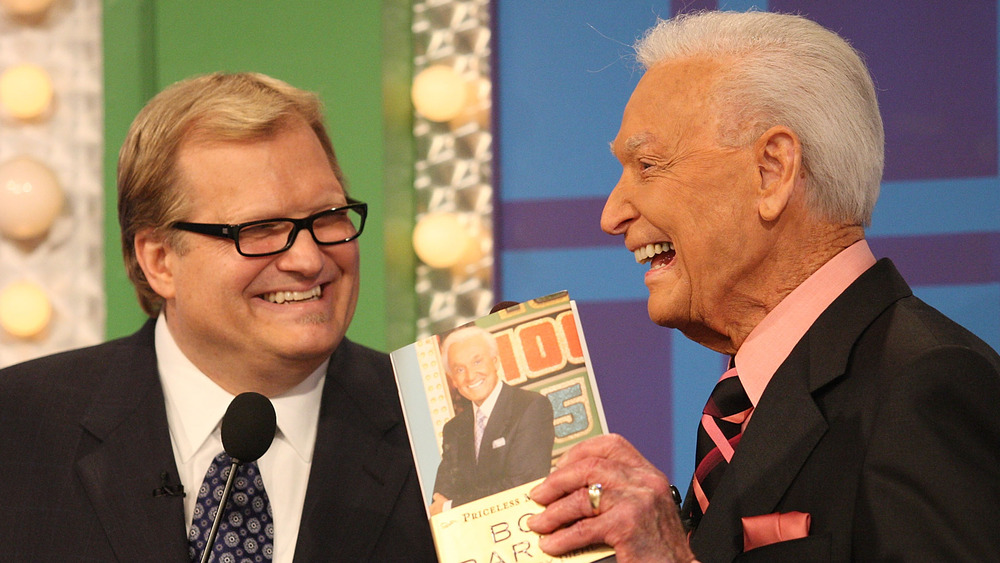 Frederick M. Brown/Getty Images
In 2012, Bob Barker made it seem like there was some bad blood between him and Drew Carey, when he told the Associated Press, via Entertainment Weekly, that he believes The Price Is Right chose to "ignore" him after alleging he wasn't invited to the show's 40th anniversary celebration. Carey later clarified to TMZ that the show didn't intentionally not invite Barker, saying, "It wasn't because of animosity or anything like that." After admitting he felt "really bad" about what happened, Carey explained: "It just didn't occur to anybody to invite him personally to be on the show because it was a salute to the contestants. Nobody has anything against Bob Barker." 
As for where their relationship stands today, it's unclear if the pair are friends. However, in 2013, Barker appeared on The Price Is Right to celebrate his milestone 90th birthday, according CBS, where Carey feted the star. Also, during an interview with Gold Derby in 2017, Carey said Barker actually encouraged him to make The Price Is Right his own show and revealed his predecessor was "really kind" and "supportive" when he first started out.