Bob Barker's Net Worth: How Much Is The Former Price Is Right Host Worth?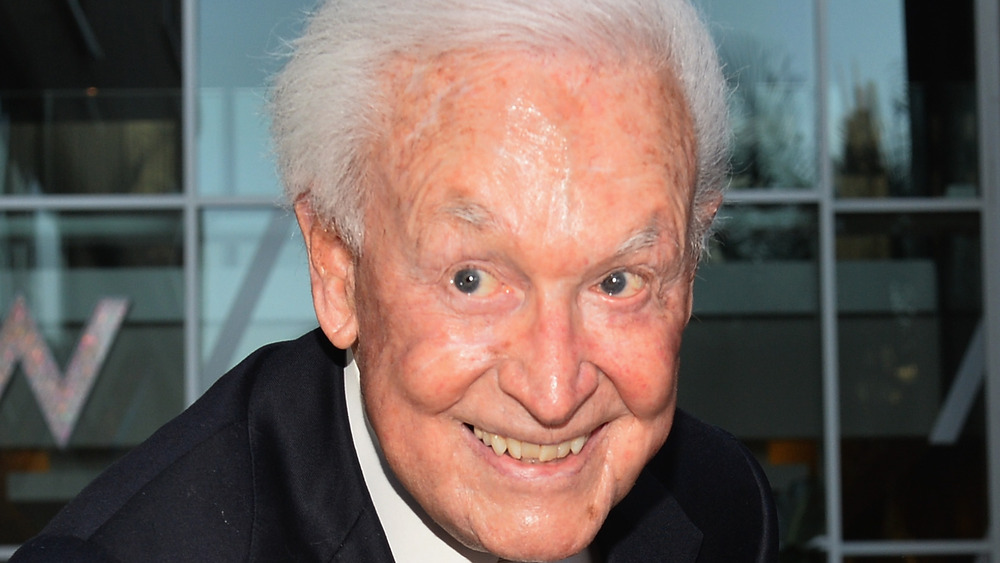 Alberto E. Rodriguez/Getty Images
Care to make a bid on The Price is Right legend Bob Barker's net worth? You may want to go high for this one! 
Born in the state of Washington, Barker worked a few smaller game show stints before he was hired for the big one as The Price is Right's host in 1972, per Biography. In 2007, after nearly 35 years of prompting guests to predict the value of everything from household products, to sports cars, to drum sets, to jet skis, Barker retired as the longest-serving daytime game show host in history (via PBS). Even though America's favorite price-guessing program is still going strong today on CBS with Drew Carey at the helm, it's hard not to associate the high-energy show with its previous silver-haired host. After all, not every game show host gets an Adam Sandler movie cameo! 
"The minute we put something up for bid and the contestant makes a bid, the viewer is involved," Barker told Los Angeles Times on the show's secret. "Once you become involved, we have accomplished what the producer of every game show wants — viewer involvement." 
Barker may not have a perfect track record — he's faced lawsuits from several female employees — but he remains an iconic figure. "Come on down" to find out how much the game show host is worth today. 
The price is right for the wealthy Bob Barker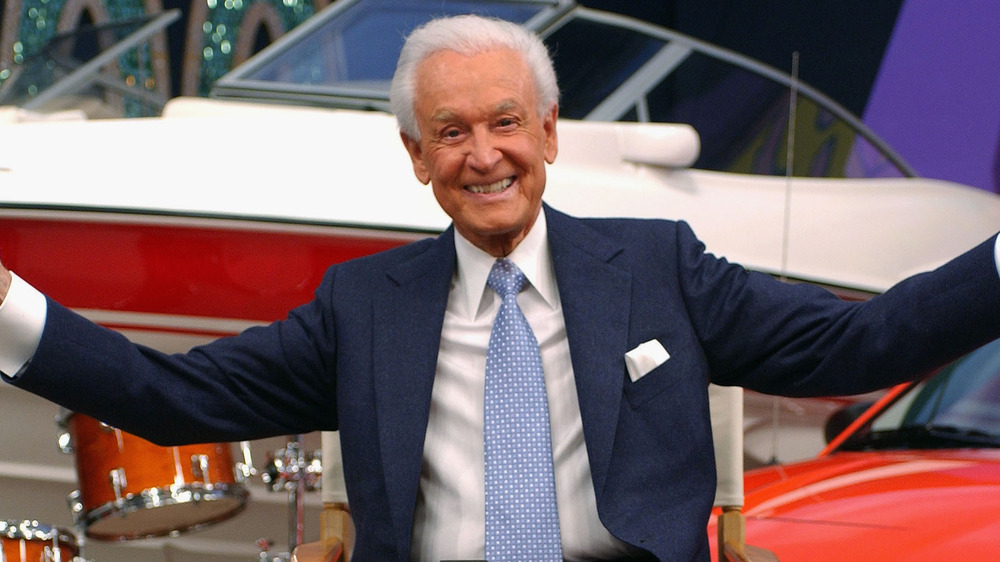 Amanda Edwards/Getty Images
So what is Bob Barker's net worth today? If you guessed $70 million, The Price is Right! According to Celebrity Net Worth, Barker is worth approximately $70 million and is earning $10 million per year "for the last decade of his tenure on the show." Impressive! 
Barker has given much of his earnings to animal rights movements. In 2013, Barker's $2.5 million donation to PETA (via TODAY) enabled them to open a Los Angeles, Calif. office, which was thusly named The Bob Barker Building. And in 2010, Barker donated a massive $5 million to the animal rights group Sea Shepherd Conservation Society. The donation was used, per the organization, to purchase a 1,2000-ton vessel that would intercept "illegal" Japanese whalers. The ship was named (what else but) Bob Barker. Seems like a pretty good Pirates of the Caribbean sequel, no? Plus, the retired game show host also donated $1 million to move three elephants from the Toronto Zoo to a wildlife preserve in California, per UPI. 
Real estate-wise, Barker owns a Spanish Colonial home in Los Angeles, Calif. built in 1929, according to Virtual Globe Trotting, which spans 5,000 square feet and includes four bedrooms and a maid's quarters. Barker was married to his late wife Dorothy Jo Gideon for 36 years, per Closer Weekly. He never remarried.