The Truth About Phylicia Rashad's Ex-Husbands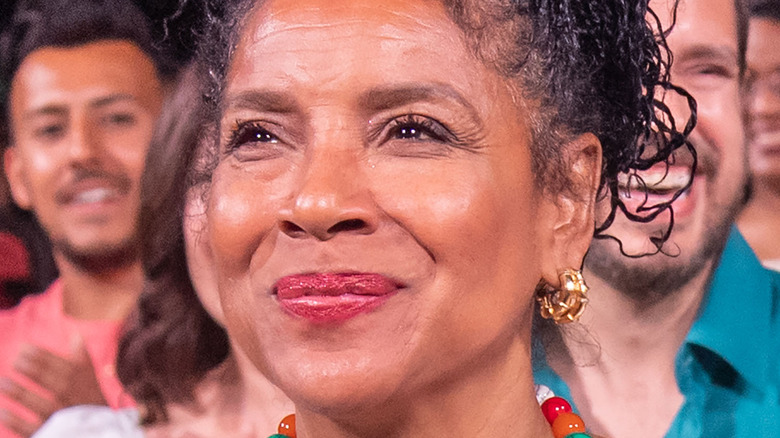 Shutterstock
The following article includes allegations of sexual assault.
Former "Cosby Show" star Phylicia Rashad found herself in some hot water when she controversially tweeted (it has since been deleted), "FINALLY!!!! A terrible wrong is being righted- a miscarriage of justice is corrected!" She was referring to the fact that on June 30, 2021, the Pennsylvania Supreme Court overturned comedian and actor Bill Cosby's sexual assault conviction and he was released from prison after serving three of his three-to-10 year sentence for the alleged drugging and sexual assault of Andrea Constand in 2004, per the Associated Press.
Rashad is currently the Dean of the College of Fine Arts at Howard University. She came under fire by her students (and the public) after her defense of her TV husband, Cosby. Rashad deleted the tweet and quickly changed her tune. Per HuffPost, Rashad wrote in a letter to students at Howard University, "This week, I tweeted a statement that caused so much hurt in so many people – both broadly and inside the Howard community. I offer my most sincere apology. I have since removed that upsetting tweet."
Understandably, Rashad grew close to Cosby while playing his wife Clair Huxtable on eight seasons of "The Cosby Show." In real life, the former actor has been married three times. Let's look at the truth about Rashad's ex-husbands.
Phylicia Rashad doesn't feel like she's ever been married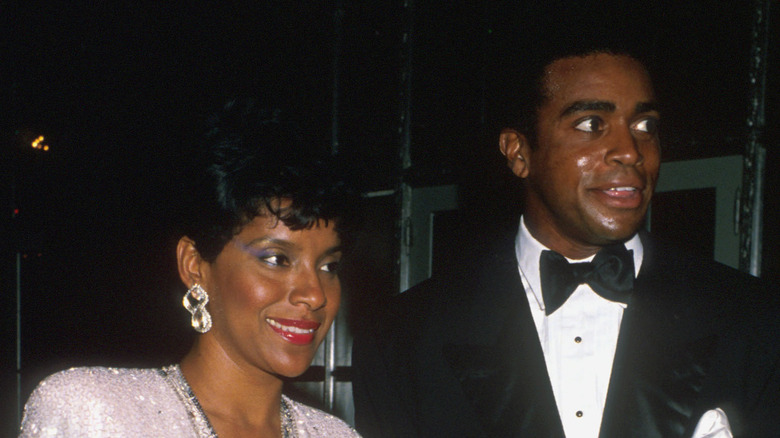 Steve Allen/Getty Images
In a 2017 interview for Oprah Winfrey's OWN network, Phylicia Rashad said, "I've been married three times but I don't feel like I've ever been married." She also said she thinks people should be married so they can build a life together. She tried to build a life with three husbands.
Rashad married for the first time in 1972 to dentist William Lancelot Bowles, Jr., per IMDb. They had a son, William Lancelot Bowles III in 1973. They divorced in 1975. Neither Rashad nor Bowles have ever explained why they split.
Rashad met Victor Willis, the original lead singer of the disco group the Village People, in 1978 while they were both appearing in the Broadway production of "The Wiz." They married that same year and divorced in 1982, reportedly after their relationship turned sour, per LiveRampUp.
Former Minnesota Viking legend and sportscaster Ahmad Rashad proposed to the actor live on the air during a pregame show for the nationally televised Thanksgiving Day game between the New York Jets and the Detroit Lions on November 28, 1985, per People. They married on December 14, 1985. Their daughter Phylea Rashad was born on December 11, 1985. They divorced in early 2001, per Jet.
Rashad's statement about not feeling like she's ever been married is clear now — she didn't build a lasting life with any of her husbands.