Why Did Gordon Ramsay Pay For A Couple's Wedding?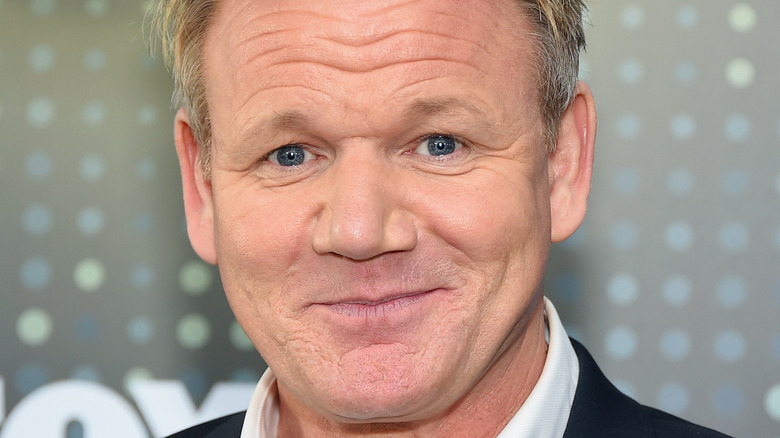 Michael Loccisano/Getty Images
Gordon Ramsay's upcoming new show, "Future Food Stars," has already started taping. In April, BBC announced Ramsay's new competition show, which revolves around 12 entrepreneurs with hopes to launch successful restaurants.
"The Beeb will start filming in the summer," a source told The Sun in April. "It was meant to get under way last year but was cancelled due to the pandemic." They continued, "Now the hospitality industry is getting back on its feet after ­taking such a battering, there's a real sense of hope and opportunity out there, which is what this prime-time show is all about."
Gordon's "Future Food Stars" will also go by the acronym "FFS," which is reportedly meant to pay homage to the popular chef's iconic show "F Word" (although some fans think it really means "For F*** Sake"). Though the new show's airdate is still unknown, taping has recently caused Ramsay and his team to pay for a whole wedding party. Find out more below.
Gordon Ramsay and his crew crashed a beach wedding in Cornwall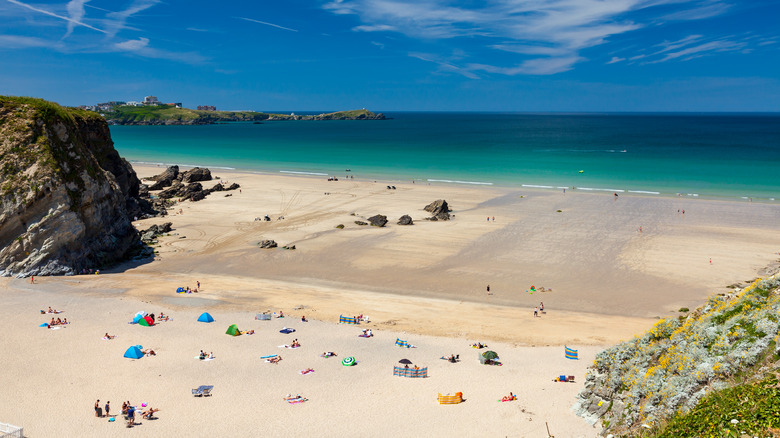 Shutterstock
While taping an episode of BBC's upcoming new show, "Future Food Stars," Gordon Ramsay and his crew reportedly annoyed a couple and their wedding party, per The Sun. The couple in question, Charlie and Laura Willis, planned to have a small ceremony at Lusty Glaze Beach in Cornwall, U.K. The Willises paid £1,300 (approx. $1,800) for a ceremony and gourmet meal for six guests at the popular wedding destination. However, Ramsay and his crew took over the location ... which the couple didn't appreciate.
"The whole thing was a complete kitchen nightmare," Charlie told The Sun. "We had both worked so hard to save for that day and we felt like extras on a gameshow." Apparently, Ramsay took over the venue's kitchen as well, resulting in a "cheap and nasty" wedding meal, despite having paid for gourmet meals.
To make things right, however, Ramsay and his production team paid for the couple's wedding. "As you are aware, we have now paid for your wedding in full, which I hope goes some way towards making amends and acknowledging how sorry I am that your special day was affected, albeit unintentionally, by us," Ramsay's executive producer Sharon Powers wrote in a letter sent to the newlyweds. As for the venue, Lusty Glaze Beach explained that, although the situation was "very unusual," the couple's basic package didn't include exclusive use of the location.