Here's What Gordon Ramsay's Net Worth Really Is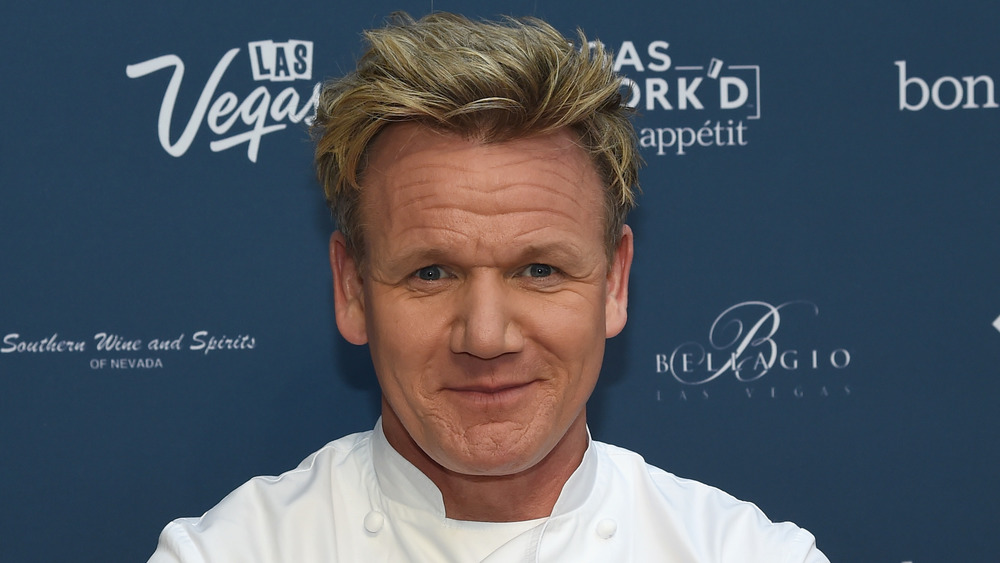 Ethan Miller/Getty Images
British restaurateur, chef, and entertainment juggernaut Gordon Ramsay has been grilling recipes — and other chefs — on the small screen for years. With a massive TV résumé, including MasterChef and Kitchen Nightmares, he and other network heavyweights like the spiky-haired Guy Fieri have transformed the genre of cooking television from how-to segments into binge-able content. While he may not be the chef who will transform your cooking skills, his shows are near impossible not to watch. 
Who doesn't love experiencing painfully botched pizzas at misguided restaurants in need of Ramsay's aide on Kitchen Nightmares or a manager on Hotel Hell who loves to sing ... Cher? Like him or not, Ramsay has become more than just the Simon Cowell of cooking; he's not only a hilariously critical Brit (mostly in the name of helping a chef improve), but he's singlehandedly made a lot of good TV.
Meanwhile, the star has seamlessly added social media to his menu. Ramsay is a major force on TikTok, where, back in July 2020, he started the hashtag #RamsayReacts, challenging fans on the platform to let him judge their recipes. According to Insider, the hashtag to date has over 5 billion views. With 17 million followers on the app as of this writing, clearly he's doing something right. And the proof is in the pudding — or the awfully cooked, buttery rib-eye. Scroll ahead for Ramsay's amazing net worth. 
Gordon Ramsay is massively wealthy, but keeps his children at bay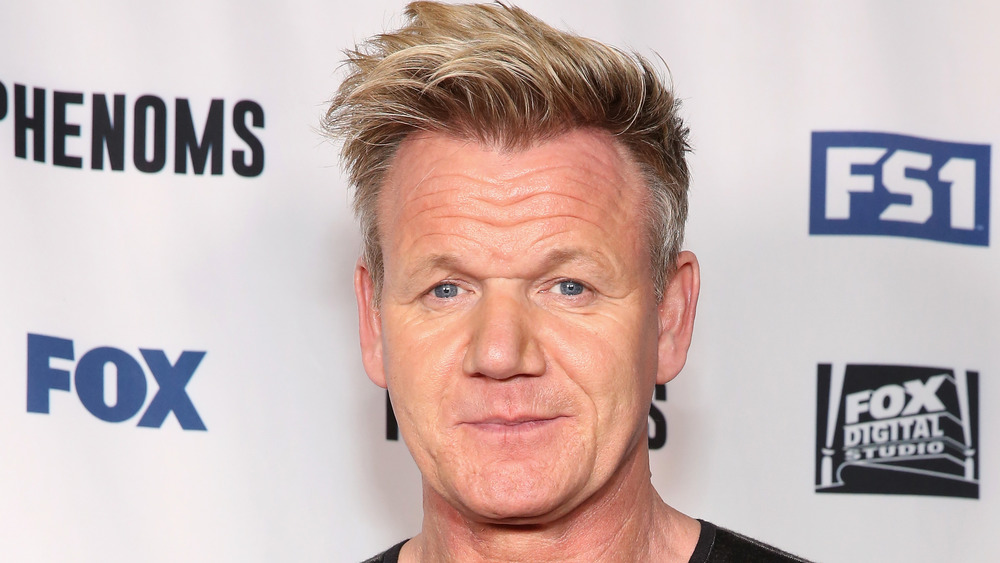 Robin Marchant/Getty Images
So what is Gordon Ramsay's net worth today? According to Celebrity Net Worth, between his massive media empire and restaurant ventures (Ramsay owns multiple restaurants, largely in Nevada), he typically earns around $45 million per year. Real estate-wise, Ramsay owns three gorgeous estates, per Hello; in London, in Los Angeles, and another in the English region of Cornwall with sweeping ocean views. The country home is a modern brick converted from an old bank, though he and wife Tana listed the coastal property in 2020 for $3.6 million, per Mansion Global. 
However, being one of Ramsay's five tots is definitely not as easy as pie, money-wise. Ramsay is apparently extremely stringent with his children, making them fly economy and not promising them any inheritance. "It's definitely not going to them, and that's not in a mean way; it's to not spoil them," Ramsay told The Telegraph in 2017. "The only thing I've agreed with Tana is they get a 25 per cent deposit on a flat, but not the whole flat ... They don't sit with us in first class. They haven't worked anywhere near hard enough to afford that. At that age, at that size, you're telling me they need to sit in first class? No, they do not. We're really strict on that," he added.
Not getting any inheritance is rough. Especially since to date, per Celebrity Net Worth, the chef is worth a massive $220 million.