How Lil Nas X Really Felt About Cooking With Gordon Ramsay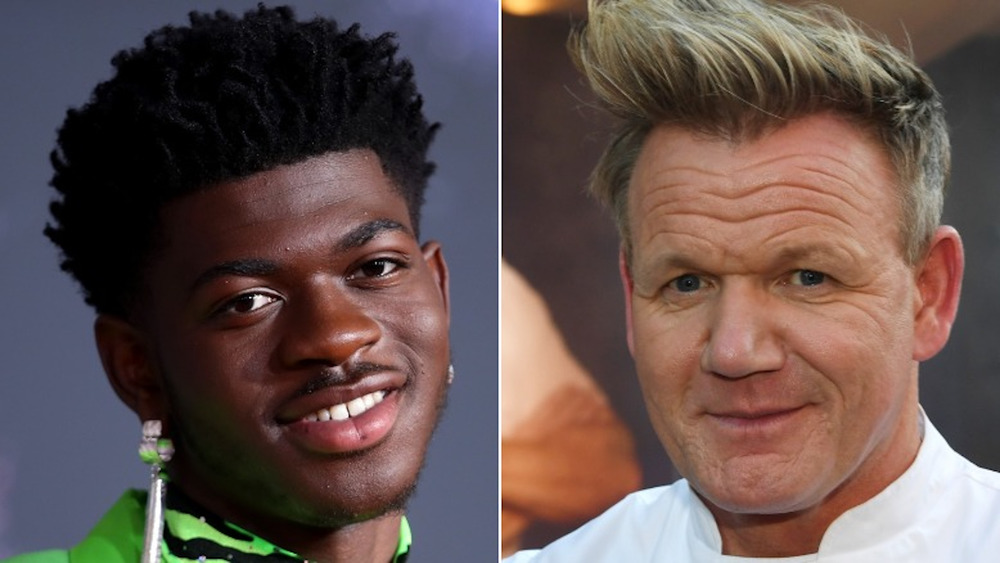 Rich Fury/Getty Images/Ethan Miller/Getty Images
From the Walmart Yodeling kid to Diplo, it seems like Lil Nas X has collaborated with every living celebrity on "Old Town Road" remixes. But lest we forget the rapper's ultimate "collab" — his cooking stint with chef Gordon Ramsay!
Lil Nas X truly is proof that a laptop and a dream can lead an aspiring star to worldwide success. Born Montero Lamar Hill, the rapper dropped out of college and was living with his family in Atlanta, Ga. (and secretly running a Nicki Minaj Twitter stan account, though you knew that), when he discovered the perfect country-trap beat online. The singer wrote up some humorous country-inspired bars, purchased the tune from a Dutch teenager for $30, according to GQ (they've since worked out a new deal, so to speak), and the rest is history. The LGBTQ-identifying rapper rode the song to superstardom. Now Lil Nas X is everywhere. "Old Town Road" is the longest-running Billboard No. 1 single of (yep) all-time, everyone wants to work with him, and he has two Grammys under his belt buckle. He even did a makeup tutorial with James Charles. 
But Lil Nas X is not a one-trick pony. His second single, "Panini," also became a hit. And it resulted in something incredible — A video with Chef Gordon Ramsay in which they whipped up, you guessed it, paninis. Can you name a more iconic duo? Scroll down if you're "pressed" to know how Lil Nas felt about working with Ramsay.
Lil Nas X thinks Gordon Ramsay is 'inspiring'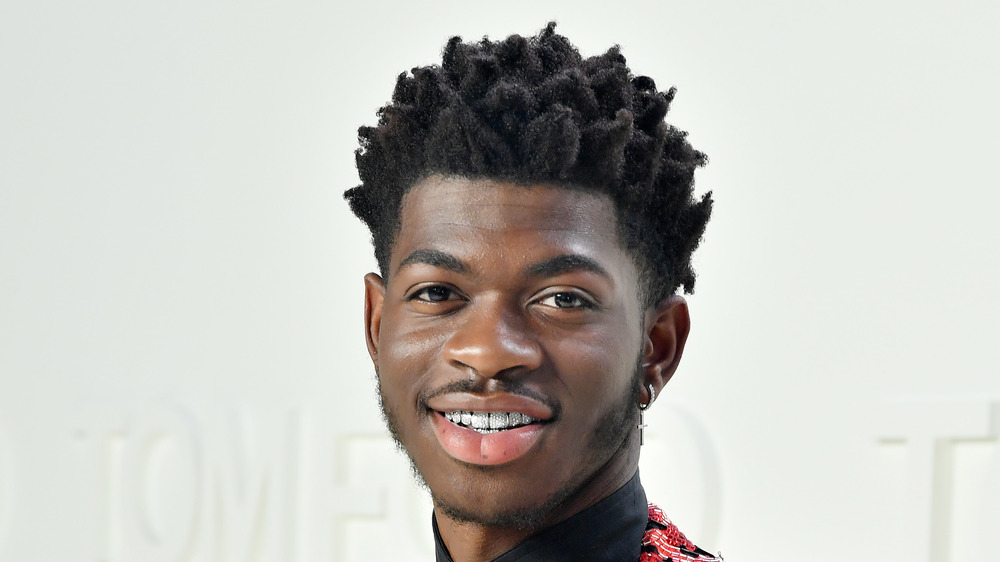 Stefanie Keenan/Getty Images
So how did Lil Nas X feel about cooking with Gordon Ramsay? Well, it's first worth noting how their meeting happened. And that would be, how else but, from a tweet. Lil Nas X jokingly posted that he wanted to get the superstar chef on a "Panini" remix, but the social-media-savvy Ramsay cryptically responded, "Tell me more..."
Thanks to the tweet exchange, per TIME, as well as that both the rapper and the chef were in London at the same time, Lil Nas X stopped by Ramsay's Lucky Cat restaurant in the U.K. for a lesson on making paninis! Despite singing about the famed pressed sandwich, Lil Nas admitted during the video he actually never made one. Regardless, the ensuing YouTube panini-making experience is adorable, with the rapper chopping his panini in half ... with an ax. 
In November 2020, Lil Nas X reflected on meeting Ramsay while on another food show: The YouTube series, Hot Ones. And apparently, it was all good vibes between them. "He was motivating me a lot saying inspiring things because, you know, he's done so much already and I'm just getting started on my journey," the singer told the Hot Ones' host. He then joked about Gordon Ramsay's famously critical tone, "If you yell at people more, it's definitely going to make the food taste amazing." Ha! We can't wait to see who Lil Nas X collaborates with next, musically and otherwise!