Sandra Lee Has Something To Say About Her Weight Loss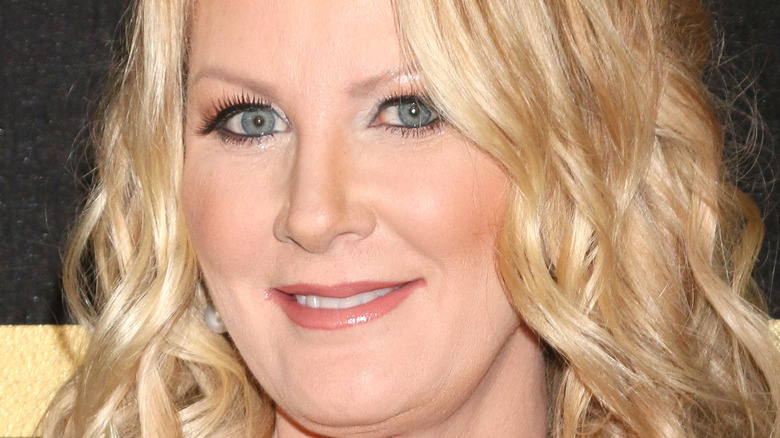 Shutterstock
Andrew Cuomo's ex-girlfriend Sandra Lee seems to be celebrating life at 55. The celebrity chef took to Instagram to post an update about her weight-loss journey and also offered a few words of encouragement to her fans. At the beginning of the year, Lee shared that she was changing her lifestyle. In her social media post, she revealed that she had gained 30 pounds in 2020. She went in all-guns-blazing and decided to start her new diet regimen on Christmas day. By January 4, she divulged that she had already lost 10 pounds.  
In May, Lee posted another update about how far she had come with her weight-loss goals. She revealed, "Getting there— 17 pounds down and being healthy is number one—-my best fit weight is another 10 to go!" At that stage, she was more than halfway towards her goal weight. Lee also shared that she was doing some "intermediate fasting and 10k/20k steps a day" to help reach her target. Lee was keeping her New Year's resolution and also holding herself accountable by posting updates on her social media pages.
Now, Sandra Lee has more news about her journey. Keep scrolling to find out about her progress.
Sandra Lee says she feels 'great'
Sandra Lee exuded confidence in her July 2 update. Not only was she slaying in a paisley and floral dress, but she worked her pose like a cover model who knew she had the world at her feet. Lee flashed a peace sign and shaped her mouth into an "Oh!" mimicking her fans' stunned responses as they took in her polished new look. One Instagrammer wrote, "You're looking better every day, pretty lady!"
The celebrity chef captioned the image by saying, "Thinking this will be my birthday dress for tomorrow." She also revealed that she had "only five more pounds to go," before adding that she had "Wanted to meet my goal weight before I turned 55 which is tomorrow but I'm pretty happy with where I am-I feel great!" 
The "Sandra's Money Saving Meals" star spoke about her health philosophy when she shared, "Healthy thoughtful weight loss goals are not easy but worth it." She ended off her post by adding, "Sending you all love today and every single day." Although she hasn't quite reached her weight-loss goals, Lee seems to be enjoying her life one moment at a time.