Inside H.E.R.'s New Job With The Obamas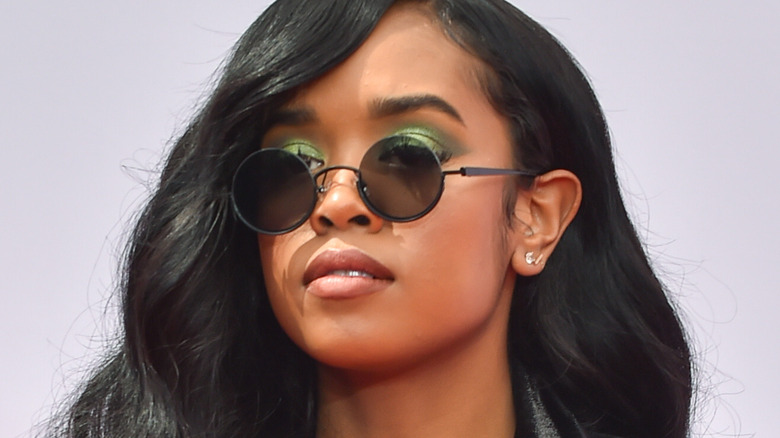 Aaron J. Thornton/Getty Images
R&B artist H.E.R. is starting a new project and this time ... it's with the Obamas! The Grammy-winning artist is set to join the former first family's new Netflix series, "We The People," and we the website have the inside scoop.
According to Billboard, the ten-part series aims to teach kids civics through three-minute music videos. Topics on the show include the Bill of Rights, social justice, immigration, and more — reminiscent of the popular children's series "Schoolhouse Rock!" from the 1980s (remember "I'm Just a Bill"?). The animated Netflix series was created by Chris Nee and produced by former President Barack Obama and first lady Michelle Obama, and is expected to include some A-list stars like Janelle Monae, Lin-Manuel Miranda, and Bebe Rexha (via TMZ). It premiered on July 4. 
"It was the president who said, 'Let's age this up,'" said creator Chris Nee of Obama (via USA Today). "The age group that really needs it is 14 to 18. It's people who are seeing the world, starting to understand there is this process out there by which we govern. And yet they're inheriting what feels a little like a mess right now but aren't necessarily able to vote. So, how do we keep them engaged until that point?"
The answer to keeping viewers engaged? Throw in some of music's biggest stars. Read on for how H.E.R. feels about the project! 
H.E.R. is part of the Obamas new Netflix show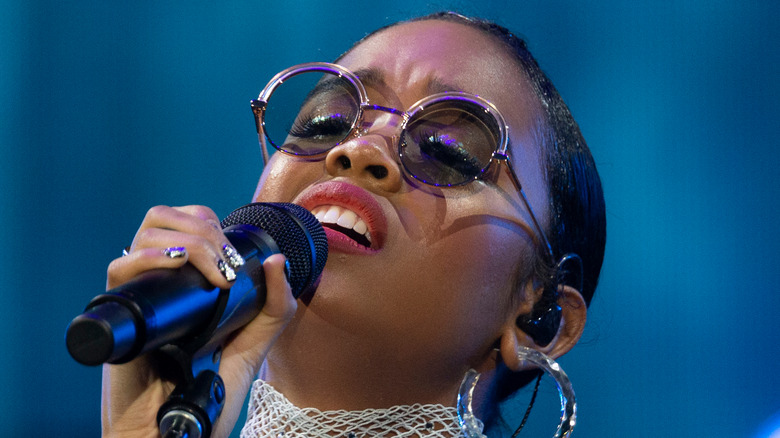 Shutterstock
Speaking to Entertainment Tonight, artist H.E.R. revealed just how special the new Netflix project "We The People," was to be a part of. "It's like, wow, you know, I am a part of something that the Obamas [did]. It's kind of life-changing, you know?" said the singer.
H.E.R.'s episode is reportedly titled "Active Citizenship" and covers all the details on how to get involved through volunteer work, peaceful protest, and more. "I was like thinking about all these topics and how can I make this, like, cool? And, you know, it [the song] just started off with just saying exactly what it is: 'Wrote a letter to the mayor can you hear me out.' Like how would we really have a conversation about this with somebody who doesn't necessarily understand," H.E.R. told Billboard about her song "Change" for the episode.
Using music seemed like the obvious answer in attracting teens to the series. "[Music is] something that makes us feel good, makes us want to fall in love and makes us sad or makes us learn," said the "Focus" singer to Billboard. "And so, what better way to teach, especially people at a young age or of all ages. It's up to us to make these changes and to empower the youth. So, as we grow, as we learn, we teach. And in that, I think will make a huge difference."