Why Robert Downey Jr.'s Social Media Is Sending Fans Into A Frenzy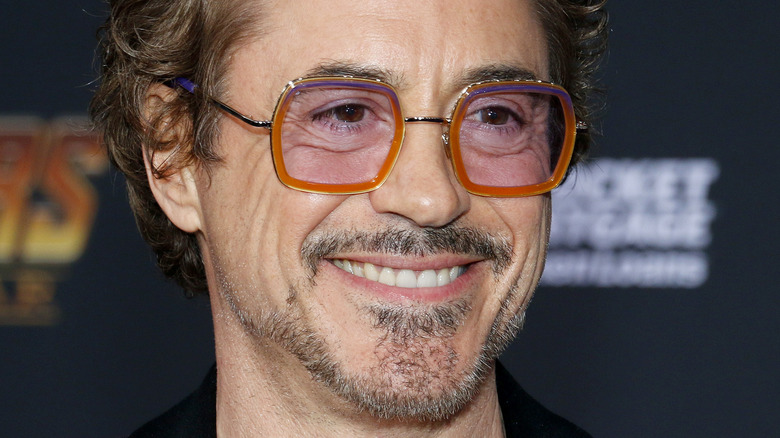 Shutterstock
Seems like the Avengers might not be assembling anytime soon. Fans of the Marvel Universe took notice that things might not be on good terms amongst the stars of the Avengers series after some strange activity on Robert Downey Jr.'s social media signaled another "Civil War."
The actor famously held the role of Tony Stark, a.k.a. Iron Man in the Marvel Cinematic Universe, before his character (spoiler alert) died in the last movie, "Avengers: Endgame" after the entire Cinematic Universe joined forces against Thanos. The death shocked fans who wondered if they'd ever see Iron Man again. "Now that I'm middle-aged, to be honest, you start looking at the back nine and you go, 'Oh, this is part of the journey is you — is that things end.' You know, everyone is going somewhere," Downey said on "The TODAY Show" in January 2020 when asked how he's coping with the end of his beloved character.
Over a year later, it seems, whether fans like it or not, Robert Downey Jr. is moving on from his days as the American superhero billionaire, and he isn't taking the other Avengers along with him. Read on to find out what we mean. 
Robert Downey Jr. unfollowed all of the Avengers on Instagram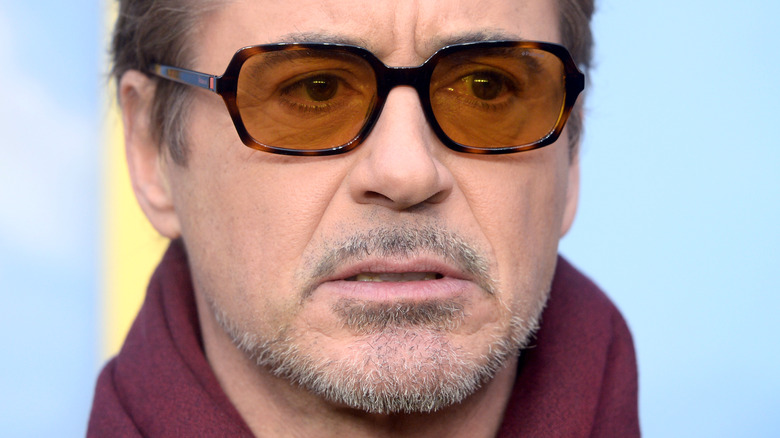 Dave J Hogan/Getty Images
The first clue of Robert Downey Jr.'s official departure from the Marvel Cinematic Universe that sent fans into a frenzy was the removal of Iron Man from the actor's Twitter header. The celeb had shown off his famous role to his 16 million followers for years, until changing it to a graphic of just himself in July 2021.
Yet, it was what Downey did on Instagram that really got fans concerned. The actor reportedly unfollowed all of the Avengers, his castmates, on Instagram in one swoop. The big delete even included friend Chris Evans, who played Captain America, according to the New York Post. "I don't know what's happening Mr Stark... WHYYY DID YOUU UNFOLLOW THE MARVEL CAST ON INSTAGRAM?" wrote one fan, while another asked, "It's one thing to not be all about iron man anymore but what's the beef with his fellow cast members?? Did I miss somethin."
To be fair to Downey, the "Iron Man" actor reportedly no longer follows any actors. Regardless, as fans of the MCU celebrate for the long-awaited release of "Black Widow," they mourn the (possible) loss of Iron Man.