Why Scarlett Johansson Is Criticizing Her Role As Black Widow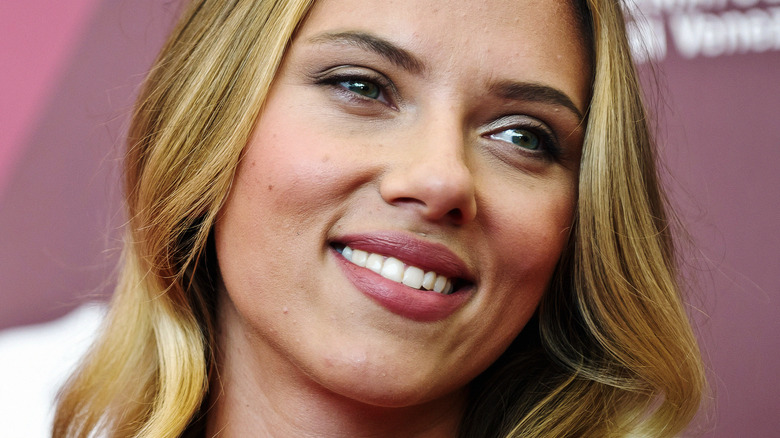 Shutterstock
Scarlett Johansson is preparing for the much-anticipated release of "Black Widow." The solo story of Natasha Romanoff was first set to premiere in 2020, but thanks to COVID-19, it was held off until 2021. The summer film will be the first standalone film for Black Widow, despite the character's repeated appearances in the Marvel Cinematic Universe.
"It definitely has changed and I think part of that change has probably — it's hard because I'm inside it, but probably a lot of that is actually from me too," revealed Johansson in a group press interview, via Collider. The "JoJo Rabbit" star was reflecting on how her role as Black Widow has morphed since fans first saw Natasha Romanoff in the MCU in 2010. "I'll be 35 years old and I'm a mom and my life is different. Obviously, 10 years have passed and things have happened and I have a much different, more evolved understanding of myself. As a woman, I'm in a different place in my life, you know? And I felt more forgiving of myself, as a woman, and not — sometimes probably not enough. I'm more accepting of myself."
Johansson goes on to explain how a changed perception of her own "self-worth" played a role in how Black Widow will appear in the July 2021 movie. In the interview, the actor even revealed the criticism she has for Black Widow.
Scarlett Johansson claims Black Widow was hyper-sexualized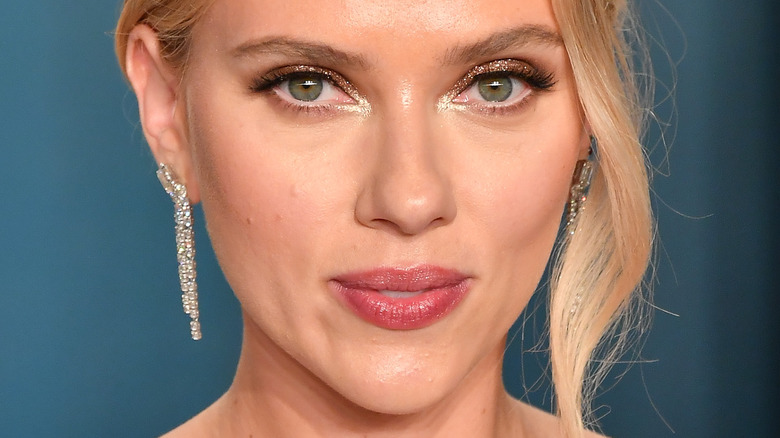 Allen Berezovsky/Getty Images
Just a month before the big release of her big film "Black Widow," Scarlett Johansson is criticizing her famous role. The actor emphasized in a group press interview with Collider how growing older as a woman and becoming a mom helped her "move away from the kind of hyper-sexualization of this character."
Johansson continued, "I mean, you look back at 'Iron Man 2,' and while it was really fun and had a lot of great moments in it, the character is so sexualized, you know? Really talked about like she's a piece of something, like a possession or a thing or whatever — like a piece of a**, really. And Tony even refers to her as something like that at one point." The actor is referring to the moment in the Marvel Cinematic Universe when Tony Stark, a.k.a. Iron Man, said "I want some" about Black Widow. "At one point [he] calls her a piece of meat and maybe at that time that actually felt like a compliment," said Johansson.
Looking forward, the actor called the evolution of Black Widow over the years "incredible," adding "I think actually Natasha uses her sexuality as a means to feel, to sort of manipulate a situation...her power's in her sexuality, and then that changed over time, right? Her strength was actually her vulnerability." Johansson added that fans will see Black Widow's "real, true strength" in the new movie — we can't wait!