How Scarlett Johansson Planned Her Pandemic Wedding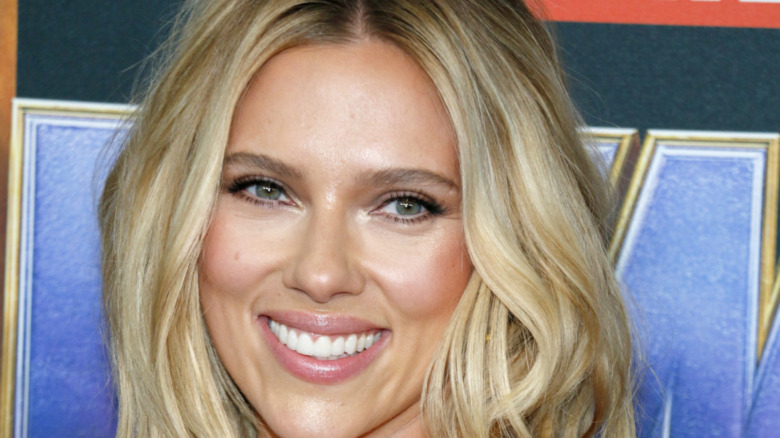 Shutterstock
Scarlett Johansson has revealed how she organized her "intimate" mid-pandemic wedding to Colin Jost in a new interview with People.
The famous couple shocked fans in October 2020 by revealing that they had been secretly married. The charity Meals on Wheels was allowed to break the news on their social media, asking for donations and sharing that Johansson and Jost's "wedding wish" was "to help make a difference for vulnerable older adults during this difficult time by supporting @mealsonwheelsamerica."
Jost later admitted to Entertainment Tonight that he didn't contribute a lot to the wedding planning. "I don't pretend to know much about things or have taste in things," the "Saturday Night Live" head writer said. "I'm very happy to rely on someone who has a lot better taste and knowledge of things."
"I never grew up imagining my dream wedding, like, 'This is what I want,'" he added. "I imagined my dream partner rather than my dream wedding. There's a lot of details to it that I just didn't even consider."
Johansson and Jost first met when she hosted "SNL" in 2006, per Insider, but didn't start dating until 2017. They announced their engagement in May 2019 and Johansson told Ellen DeGeneres that the comedian's proposal was "romantic" and "James Bond"-esque. Get the details about how she planned their pandemic wedding below.
Scarlett Johansson said that she wanted her wedding to have an 'intentional intimacy'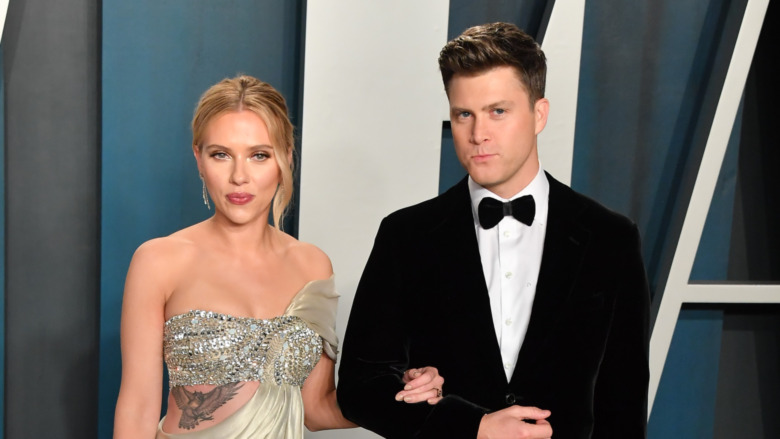 Allen Berezovsky/Getty Images
Despite the celebrity couple's wedding eventually taking place at "such a delicate time," Scarlett Johansson didn't want it to be defined by the COVID-19 pandemic, as she told People. The outlet noted that they held the wedding at Johannson's home in Palisades, New York.
"I think just keeping it intimate and small made it feel intentional," Johansson commented. "We wanted it to feel like it had an intentional intimacy as opposed to being something that felt like we were restricted by all these things."
She admitted that the circumstances weren't ideal, as she and Colin Jost had to follow safety precautions as closely as possible. "There was a lot to take into consideration because of all of the CDC guidelines and making sure everybody was comfortable and safe, following all the COVID protocol," the Marvel star continued.
Johansson told People that it was worth it, however, to see their loved ones at such a special moment. "We were just so happy to be able to celebrate with our family," the actor recalled. "Some people we hadn't been able to really see so much over this past year."
"So that was really special," she added. "We felt really fortunate that we were able to do it."