Where Scarlett Johansson And Woody Allen Stand Today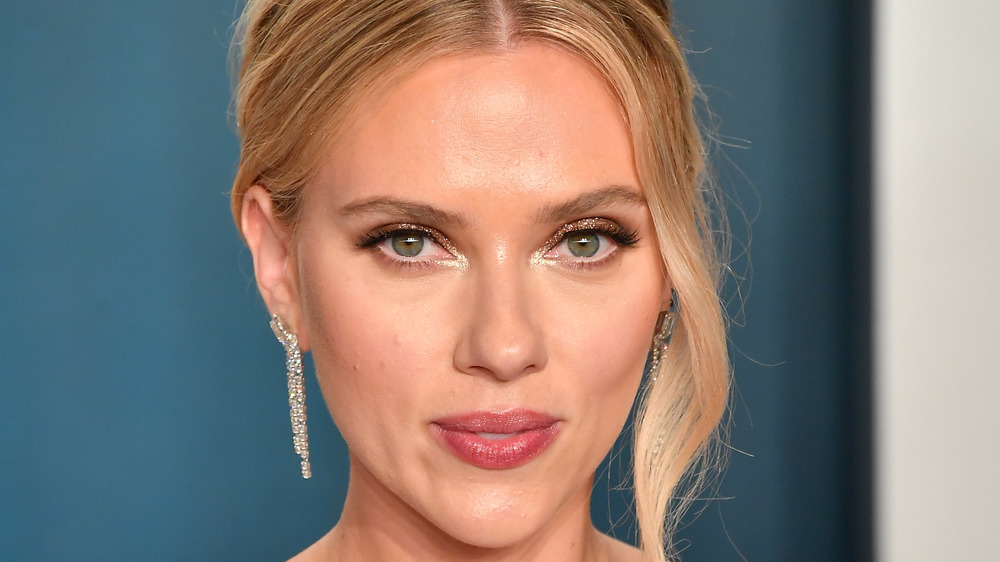 Allen Berezovsky/Getty Images
Scarlett Johansson is admitting to some "embarrassing" controversies that have built the actor's career over time. In an interview with The Gentlewoman, the actor admits she "made a career out of" finding herself in hot water for her straightforward opinions.
"To have the experience of, 'Wow, I was really off mark there,' or, 'I wasn't looking at the big picture,' or, 'I was inconsiderate'" could be embarrassing, the Avengers explained. "I'm also a person." Johansson revealed she is learning to recognize "when it's not your turn to speak." "I can be reactive. I can be impatient. That doesn't mix that great with self-awareness," the actor continued. 
Some of the actor's biggest blunders came when Johansson defended taking the role of an Asian woman in Ghost in the Shell, and for defending her casting as a transgender character. "I mean, everyone has a hard time admitting when they're wrong about stuff, and for all of that to come out publicly, it can be embarrassing," said the Black Widow star.
One gaffe that took fans by surprise — at the height of the #MeToo Movement — was Johansson's defense of Woody Allen, who previously faced allegations of child molestation.
Scarlett Johansson stood by Woody Allen amid sexual abuse allegations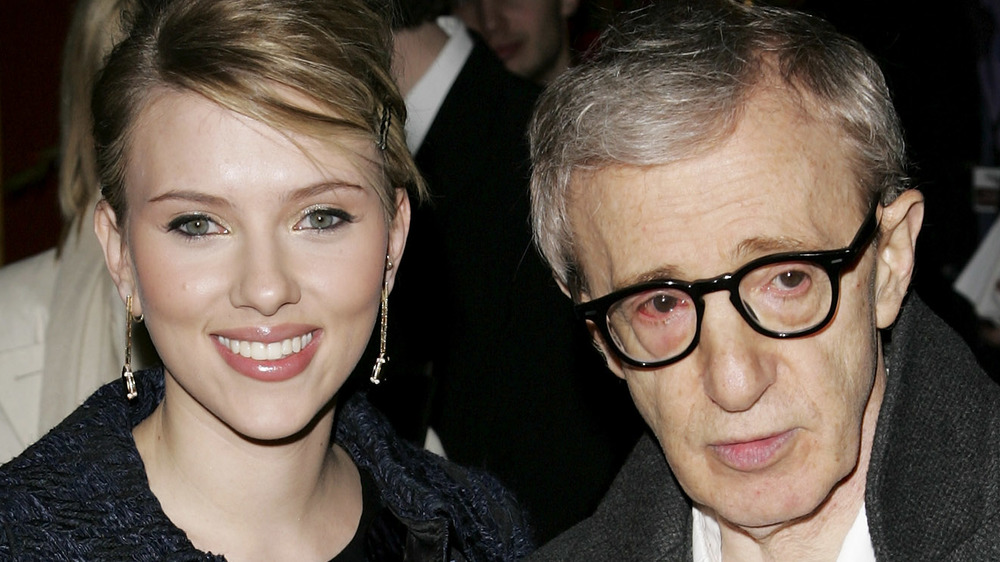 Dave Hogan/Getty Images
Woody Allen's daughter Dylan Farrow previously accused the filmmaker of sexual abuse in 1992, when she was seven years old. It wasn't until over two decades later that much of Hollywood to turned on Allen, particularly during the #MeToo Movement.
One actor who stood behind Allen, denying the allegations, was Scarlett Johansson. "I love Woody," she told The Hollywood Reporter in 2019. "I believe him, and I would work with him anytime." The mag notes that Johansson previously worked with Allen on 2005's Match Point, 2006's Scoop, and 2008's Vicky Cristina Barcelona. "I see Woody whenever I can, and I have had a lot of conversations with him about it," Johansson said. "I have been very direct with him, and he's very direct with me. He maintains his innocence, and I believe him."
While Johansson has not publicly spoken in support of Allen since 2019, she has not denounced him either. It is unclear if the actor still stands by her defense of Allen given her newfound realizations of where she's been "off mark" and "reactive," as she claims in her interview with The Gentlewoman. However, the actor did note she is not a "politician" but an "actor," and "The other stuff is not [her] job."

If you or someone you know may be the victim of child abuse, please contact the Childhelp National Child Abuse Hotline 24/7 at 1-800-4-A-Child (1-800-422-4453) or contact their live chat services at www.childhelphotline.org/.