The Real Reason Elisabeth Hasselbeck Was Fired From The View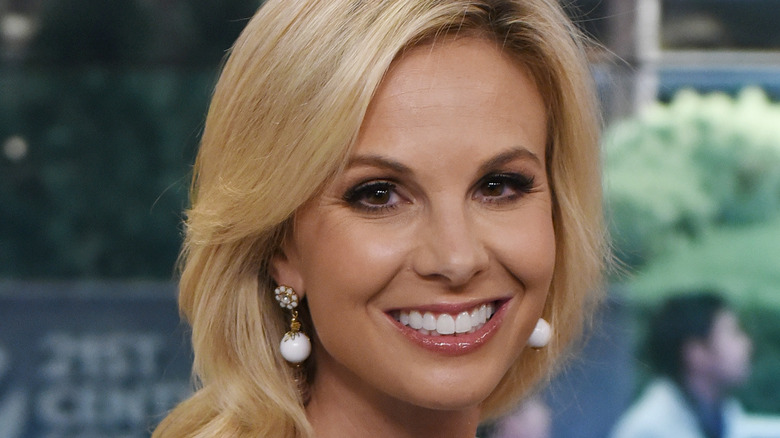 Andrew Toth/Getty Images
We may receive a commission on purchases made from links.
Elisabeth Hasselbeck may have gotten her start on "Survivor," but she's best known for being a TV co-host. During her stint on "The View," she made headlines for several different reasons. According to her IMDb profile, Hasselbeck appeared on the morning show from 2003 to 2013, and appeared on a few specials since, including on Barbara Walter's last episode. Throughout her tenure, the conservative personality was not afraid to get into it with other panel members, and she frequently quarreled with Rosie O'Donnell.
Their now-infamous television spar went down in May 2007 when George W. Bush was serving as President. Elisabeth threw her support behind Bush for the Iraq War, saying
"[GOP congressmen] stick by [President Bush] for not demanding a pullout date for our troops [in Iraq], which is essentially saying to our enemies we don't have any team out there." O'Donnell did not like what Hasselbeck had to say and asked, "you just said 'our enemies in Iraq.' Did Iraq attack us?" Things went south from there, with O'Donnell claiming that the press would point the finger at her for the fight. "You know why I don't want to do this, Joy? Because here's how it gets spun in the media: Rosie — big, fat, lesbian, loud Rosie — attacks innocent, pure, Christian Elisabeth. And I'm not doing it." 
While that proved to be one of the most controversial moments in Hasselbeck's career, so did her firing. Keep reading for deets. 
Elisabeth Hasselbeck's controversial time on 'The View' ended abruptly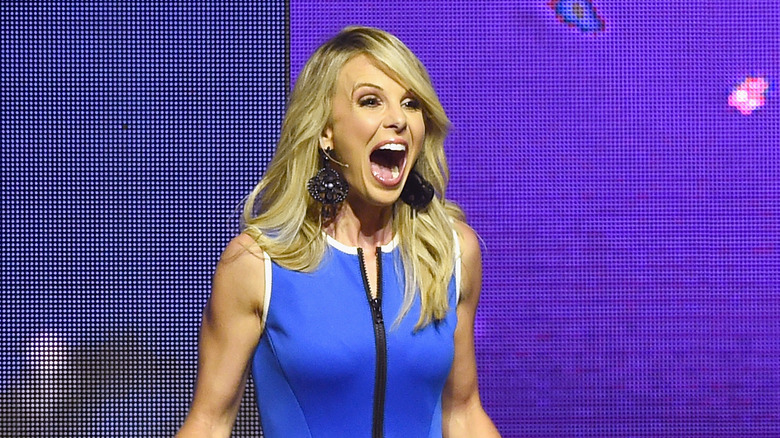 Rick Diamond/Getty Images
Elisabeth Hasselbeck's exit from "The View" surprised many of her fans, and herself. The television personality detailed the moment that an executive gave her the boot in her book "Point of View: A Fresh Look at Work, Faith, and Freedom. "I could not breathe — literally, could not breathe... I was bent over — shock, asthma, and betrayal all stealing my wind," she recalled.
Of course, Hasselback asked the producer and ABC exec if there was anything she could have done differently to prevent her contract not being renewed (ya know, much like most normal people do). "Was there something I could have done differently? Can I do something different now? If you would just tell me, I would work on that — and make it better ... I kept asking, trying to figure out how to get it back, trying to get it all back... 'I have come here and had babies and shared my heart. I have done my work, and I just don't understand. Why did you not tell me there was something I could have done better, so I could have done that?'" she pleaded before stating that they met her with blank stares.
Hasselbeck also said that she was offered a spot on the show six years after getting the ax. She declined, so it turns out she had the last laugh. Though she certainly ruffled a lot of feathers up until then.